In a previous post, I talked about attending the immersion program at Vävstuga Weaving School. I also showed my first project, towels. Our second project was 4 meters of plain weave yardage.
To design our yardage, we first played with stripe proportion. Then we filled our stripes in with 2 colors, 3 colors, and 4+ colors, using thread wraps as we had done with our towels. Once we had our colors figured out, we had to decide how many repeats of our stripe design we wanted. We also had to figure out the numbers to turn our thread wraps into the right number of warp threads in our yardage.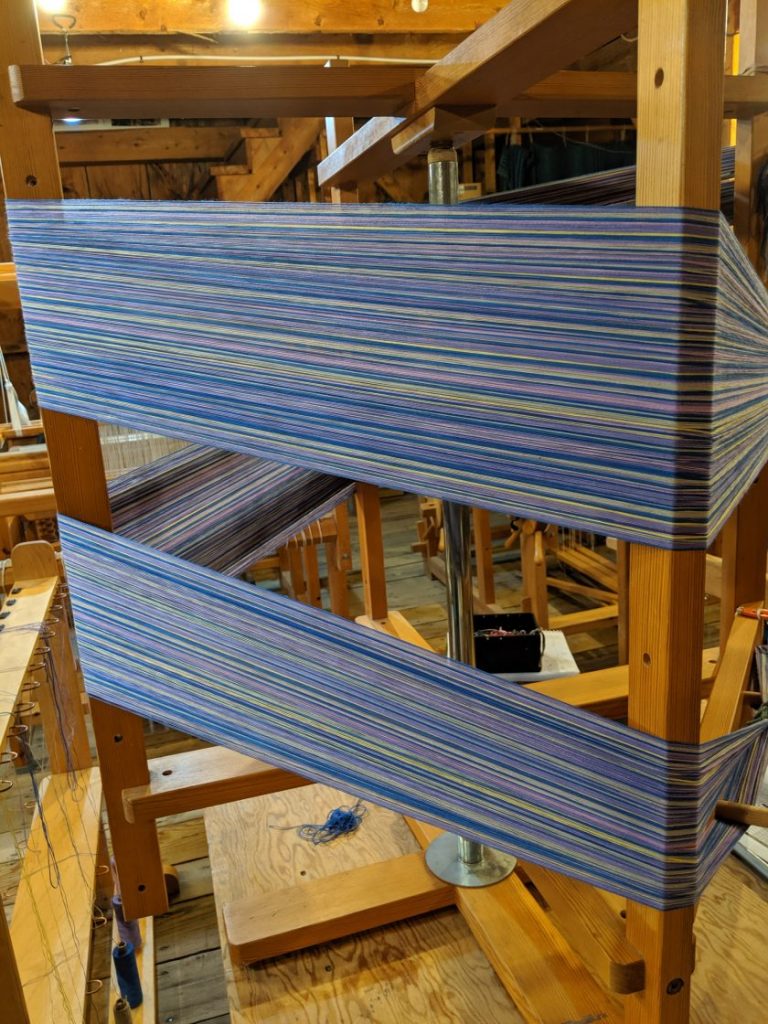 I picked a kind of crazy asymmetric stripe, which I was actually really unsure about as I was dressing my loom. Since I had such a bad experience re-sleying half of my first project, I was super careful with the threading and sleying for the yardage. We were using 8/2 cotton, so for a wide fabric, I was using 960 threads, so I was very relieved that my meticulousness paid off and I didn't have any errors.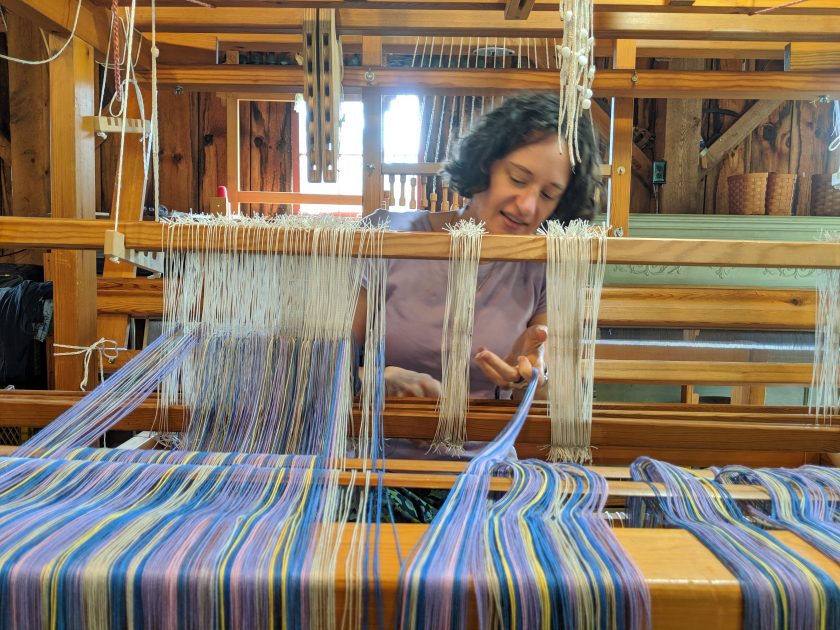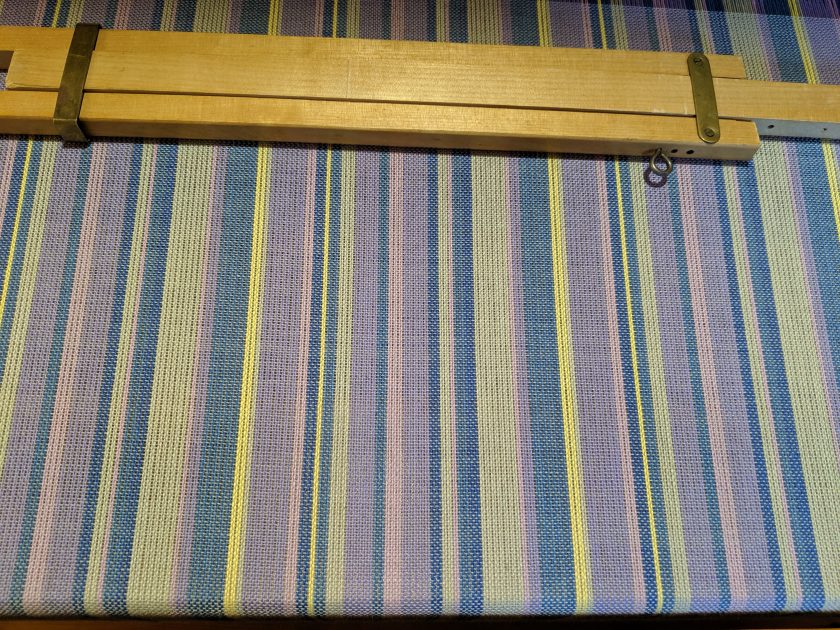 For my weft, I used 16/2 cotton because I wanted a more drapey fabric than I would have gotten with an 8/2 cotton weft. At first, it was a huge challenge just throwing the shuttle across such wide warp. Once I got it down, though, weaving the yardage actually went really fast.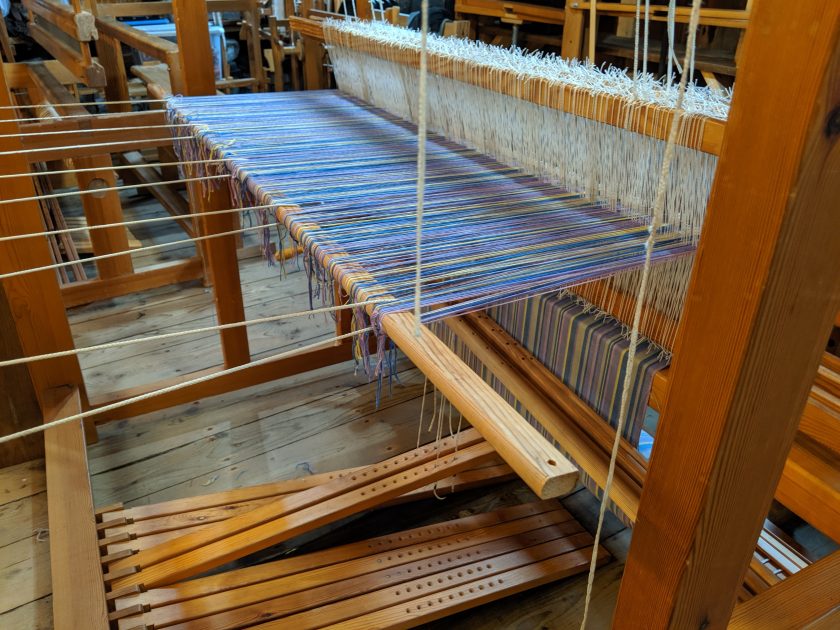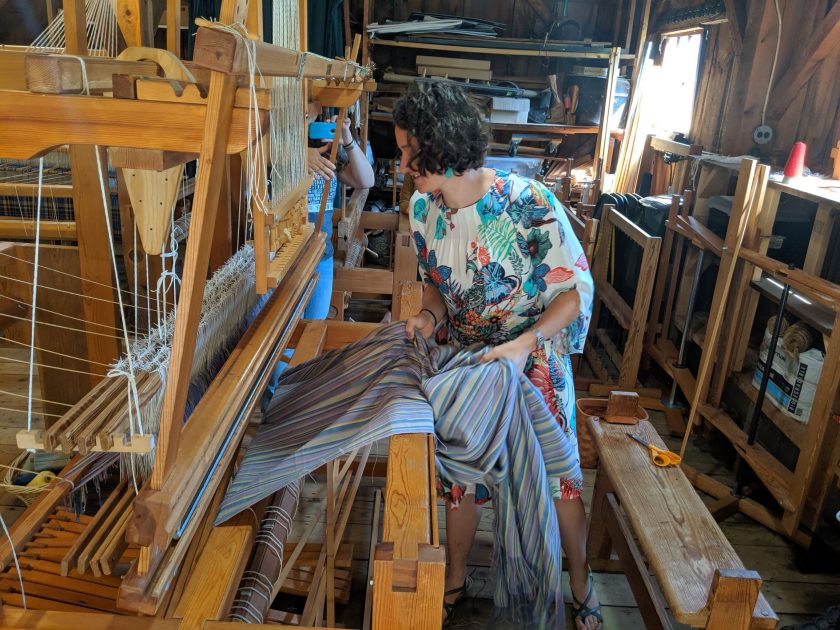 Pulling it off the loom and handling it for the first time was really fun and exciting after all the work that went into it. I'm really happy with how it turned out, and I already have an idea for what I want to make with it: Vogue 1645, a jumpsuit by Rachel Comey.
Even though it has only been a couple weeks, weaving this yardage already seems like it was a long time ago because I have been working on so many projects since then. Hopefully I will be posting about those projects soon!