I purchased the fabric for this dress awhile ago (maybe even like a year?), but didn't get around to making it until now.  I find that knit dresses, especially ones with long sleeves get worn a lot.  I thought the gathering and inset on this dress gave it a bit of interest.  Plus I always love a mock wrap bodice.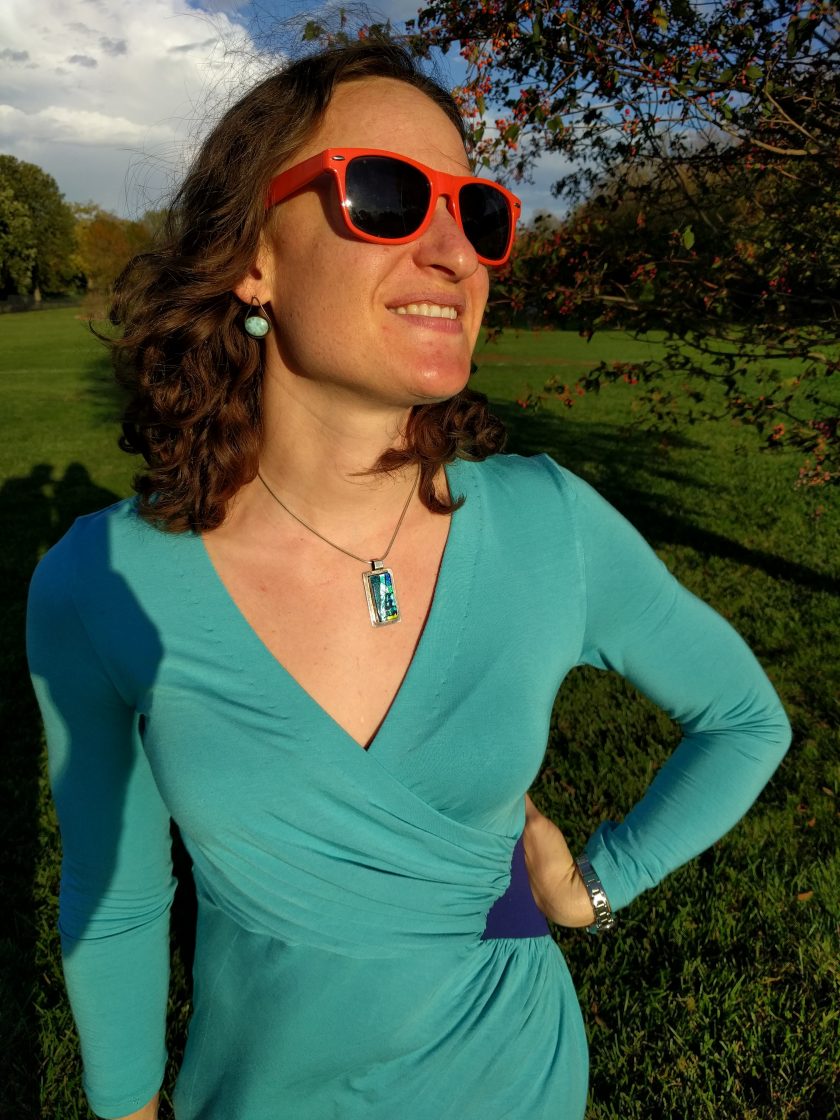 The pattern is from Lekala.  If you haven't heard of Lekala, they are a Russian-based pattern company that uses software to draft patterns to your size.  You can not only enter your measurements, but can also make adjustments, such as "broad back".  They only come as PDF's, but each pattern is only around $3.  I fit pretty well into standard drafts, which means I still use regular patterns for the most part, but for anyone who is hard to fit this is a really great option.  The same software has also been been licensed by an American company, Bootstrap Patterns.  They are a bit more user friendly for English speakers and also have some exclusive patterns.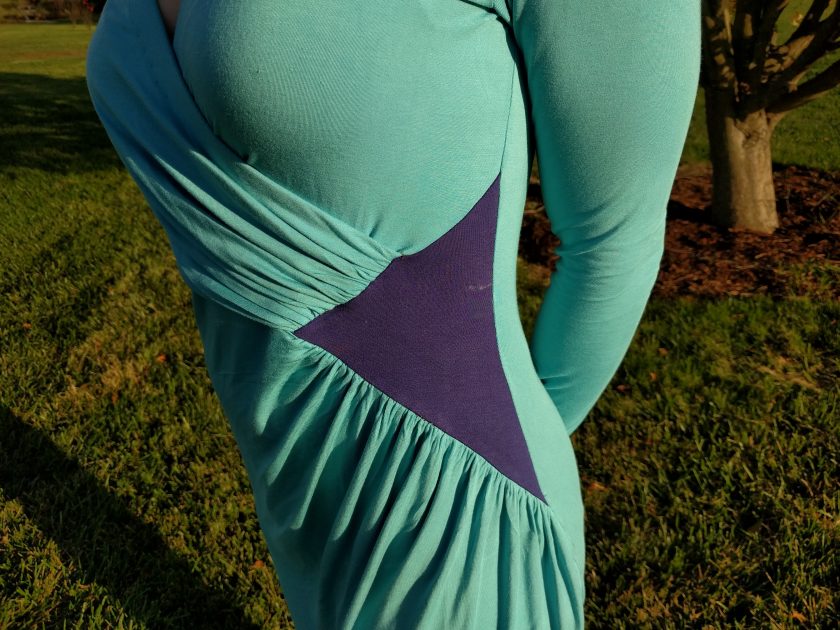 Lekala drafts for very little wearing ease, particularly for knits (which I know from previously purchased patterns).  I added a inch or so to my measurements to get a bit more ease.  I also used the broad back and broad shoulder adjustments when entering my measurements.  I find that once I do that, the pattern is pretty much ready to go.  Although now that I see the photos, I think I could add a bit more to the shoulder.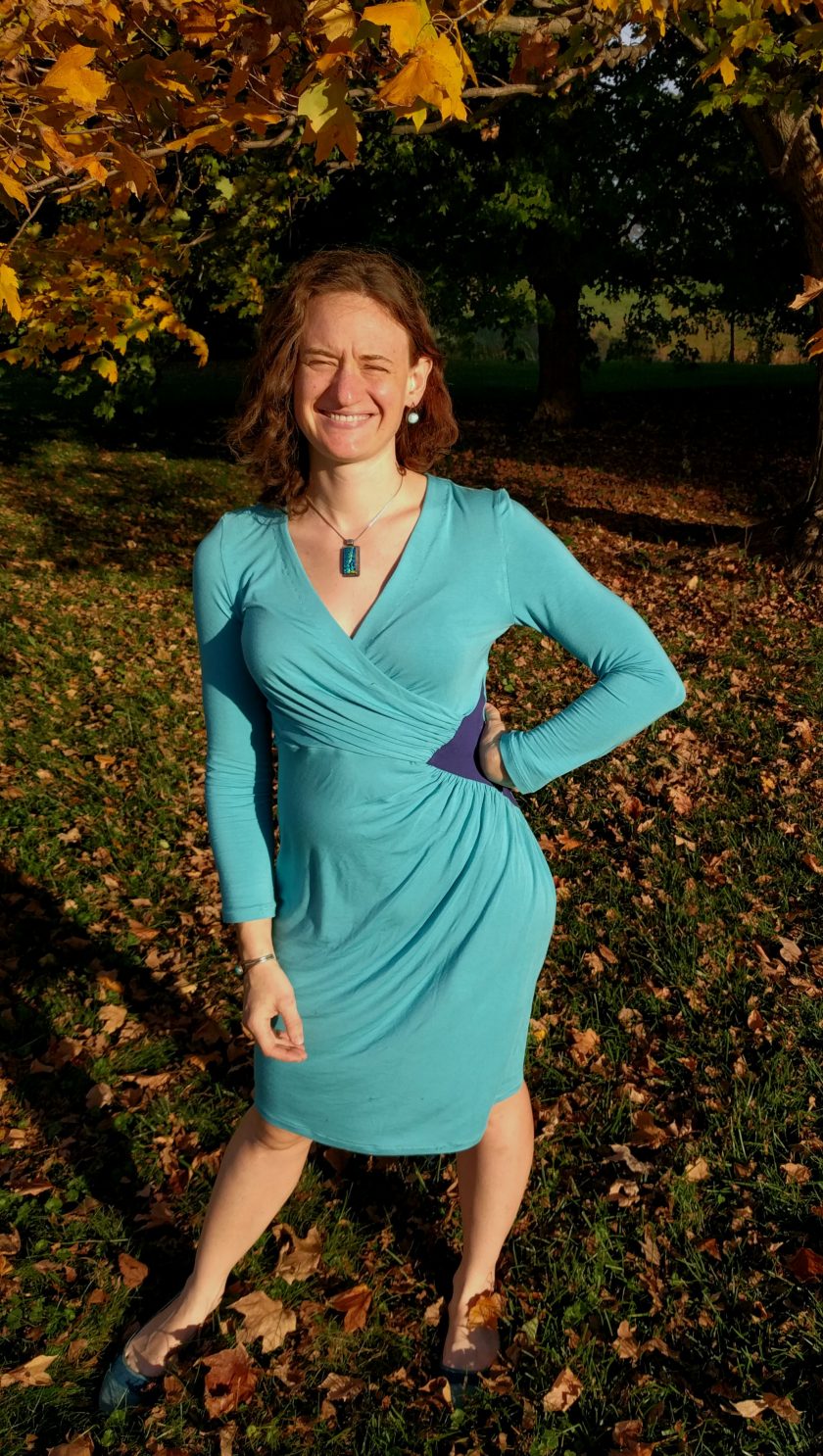 The fabrics are rayon with a bit of spandex that I purchased with the intent to use together.  The rayon feels dreamy and has great drape, but it is a tricky fabric to work with.  I played around with the settings on my serger to make sure that I didn't get waviness in my seams.  All the seams are serged.  The neckline is finished with a facing, which gives the neck a nice finish, but the facing tended to flip out.  I slip stitched the facing down, but on future versions of this dress, I will try another neckline treatment.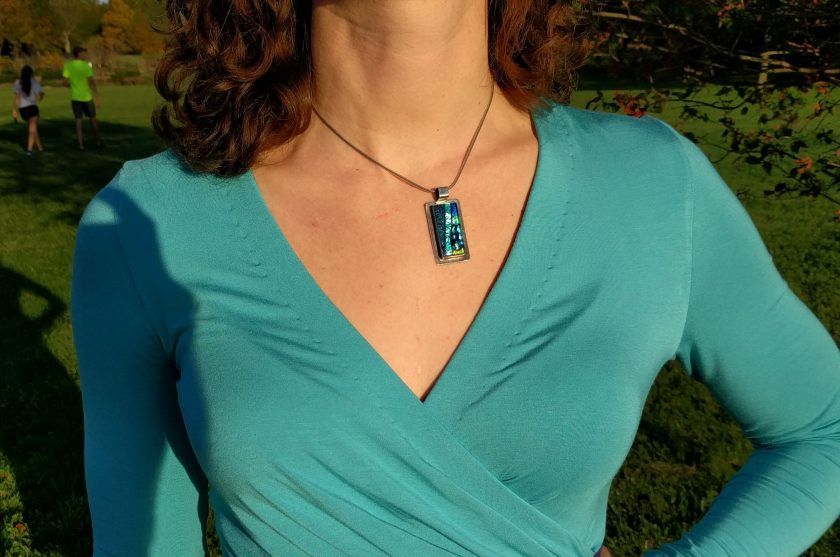 The hems are hemmed with a twin needle which is my usual way to hem knits.  Usually, I use a bit of Stitch Witchery to stabilize the hem before sewing.  (I have found that otherwise the hem is wavy.)  However, on such a drapey knit, I was worried that it would make the hems too stiff.  Instead, I used my walking foot.  This worked perfectly, and I may do this on all of my knit hems going forward as it saves me a bunch of time.  I really should use my walking foot more, but I somehow I feel like using it is "cheating" (which is obviously crazy!).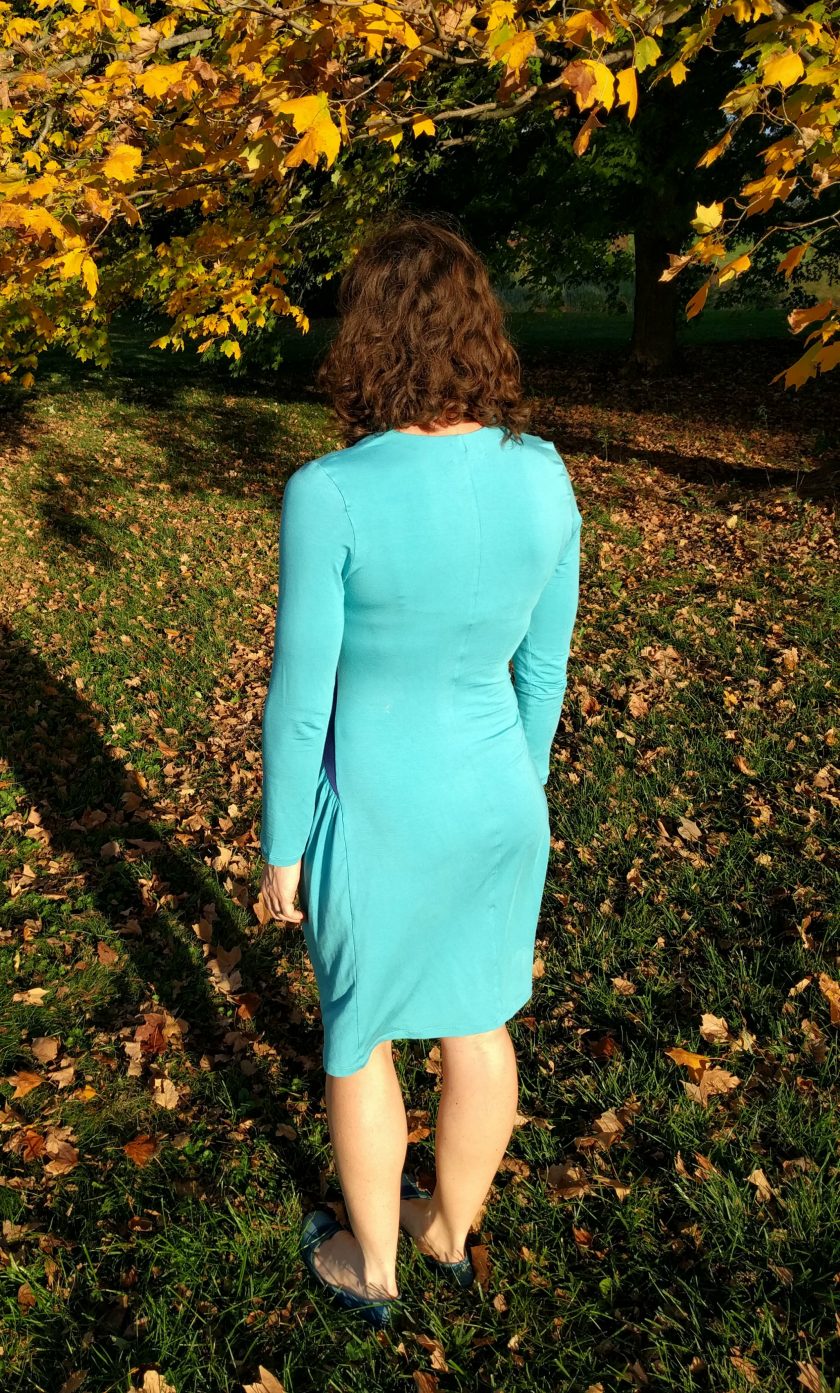 Although this dress was fairly simple to make, I think it is a step above the average knit dress.  I love that I can print out a pattern that fits almost perfectly without having to make any adjustments.