Making things for other people can be hit or miss, so nothing makes me happier than when I get it right and I actually get requests for more!  That is the case with this shirt.  Around Christmas last year, I made Wade a plaid flannel shirt.  It was the long-sleeved version of a summer shirt I made him that he wore constantly.  (I have since added two more short-sleeved shirts so that the first one doesn't wear out too fast.)  We thought that it could be fun to do another plaid one, but in a shirting fabric so that it would be a work shirt.  Luckily, Fabricmart came through, and we found this great pink plaid (we also got an orange and white one that will be another summer shirt).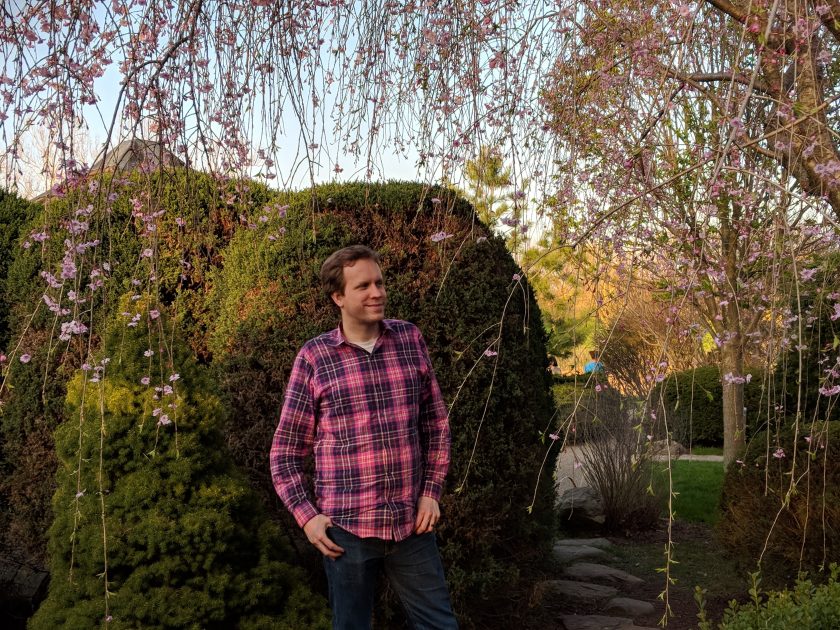 After we got the fabric, I got distracted by Christmas sewing and another projects, so Wade started asking when his shirt might be coming?  That was definitely my cue to move this shirt up my list.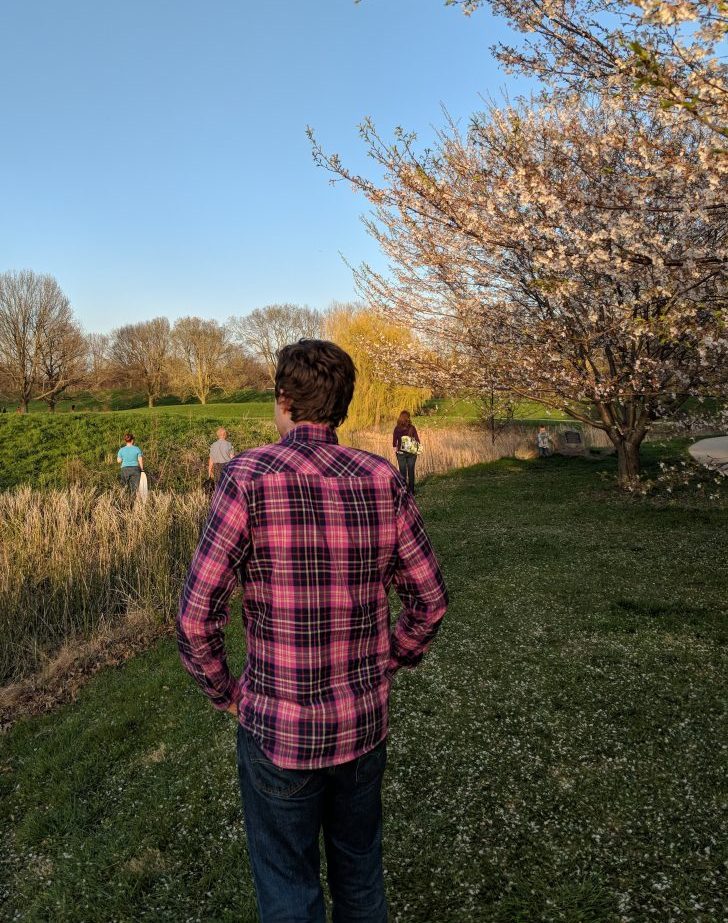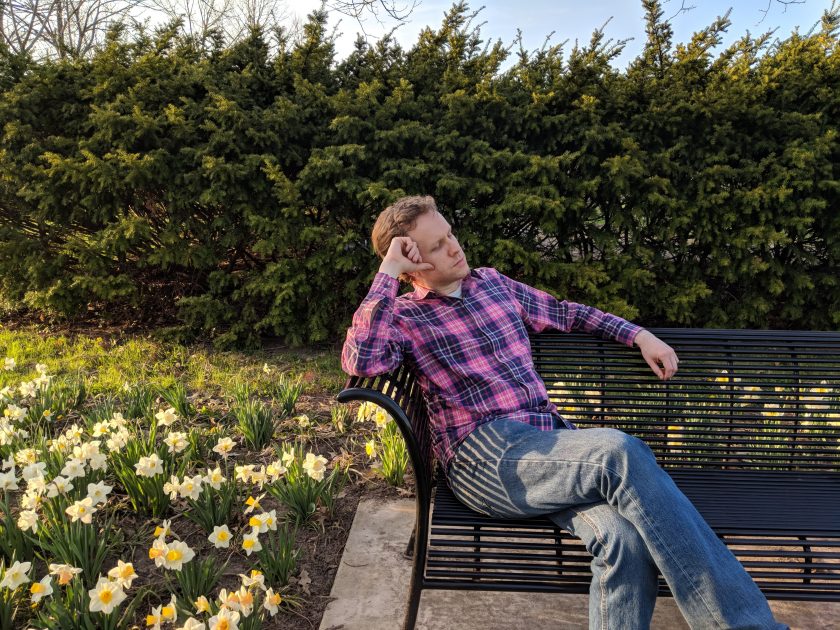 Unfortunately, I did have some speed bumps along the way.  After cutting everything out, I realized that I had somehow messed up my plaid matching.  The fronts were off by about 1/4″.  If they were just totally not matching, I think I could have lived with it, but almost matching would have driven me crazy.  I also somehow managed to lose the tower placket pattern piece for the sleeve.  I tried to re-draft it, and it worked, but it is still not quite right.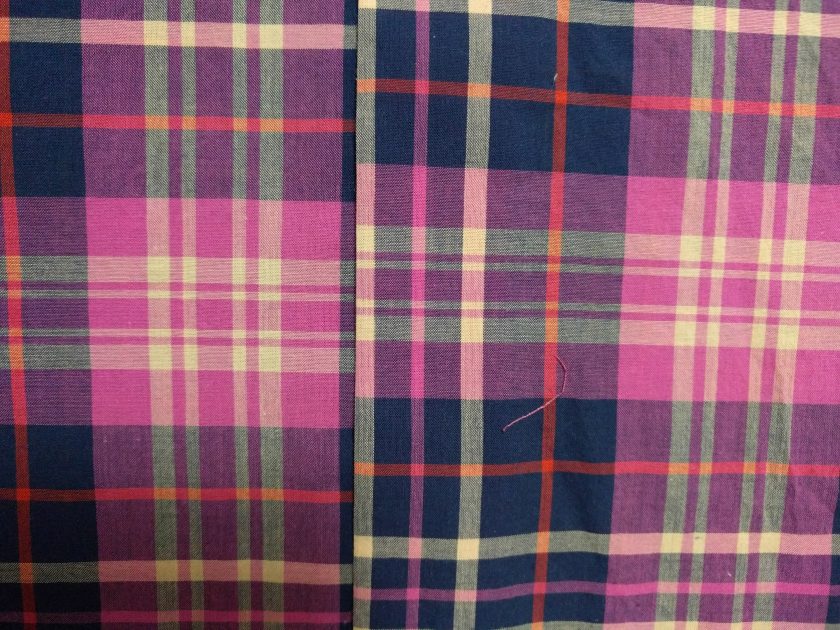 One thing I am happy with is the collar.  I used David Coffin's technique from his book Shirtmaking again, and I think it is my best collar yet.  I also experimented with a slightly lighter interfacing for the collar, as I thought the one I used for the summer shirts was a bit too stiff.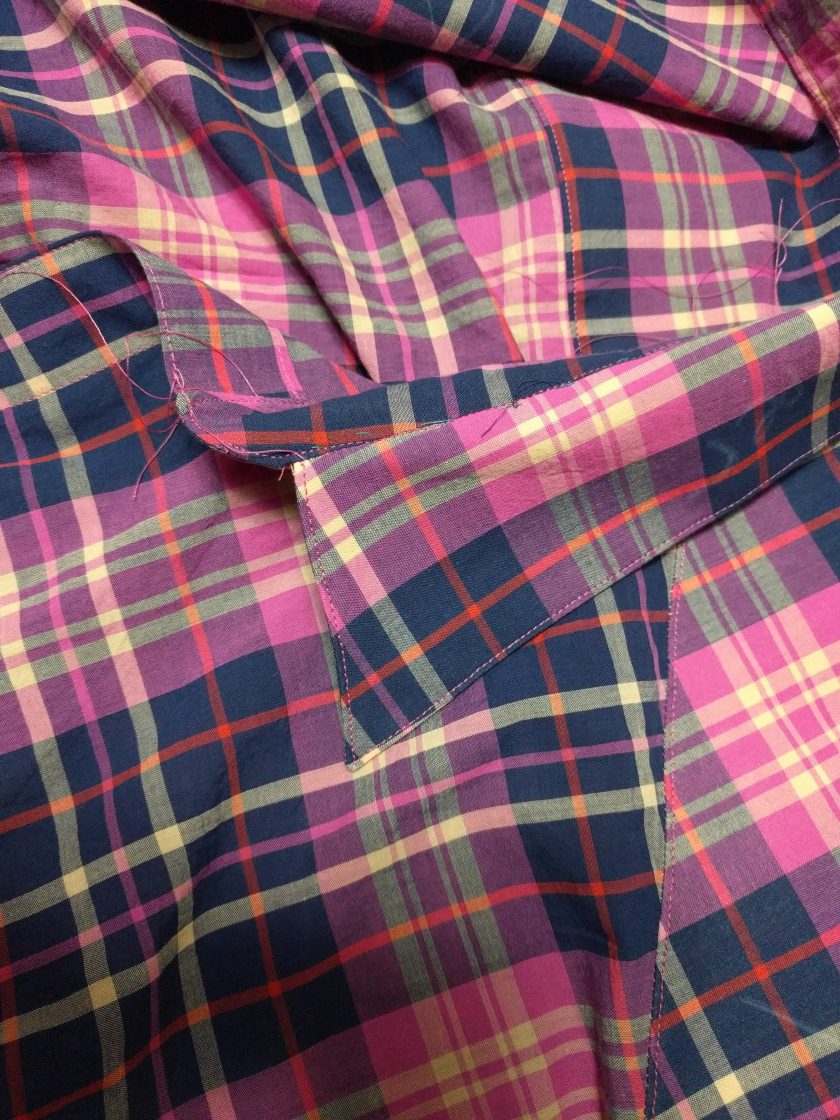 The pattern is the same as previously, but this time, I decided to tweak the fit just a bit.  Like many people, Wade has a slight asymmetry in his shoulders, so I wanted to start adjusting the yoke to account for that.  I just had him try on his current shirt and made changes based on that.  I think the yoke seam now looks even from the back.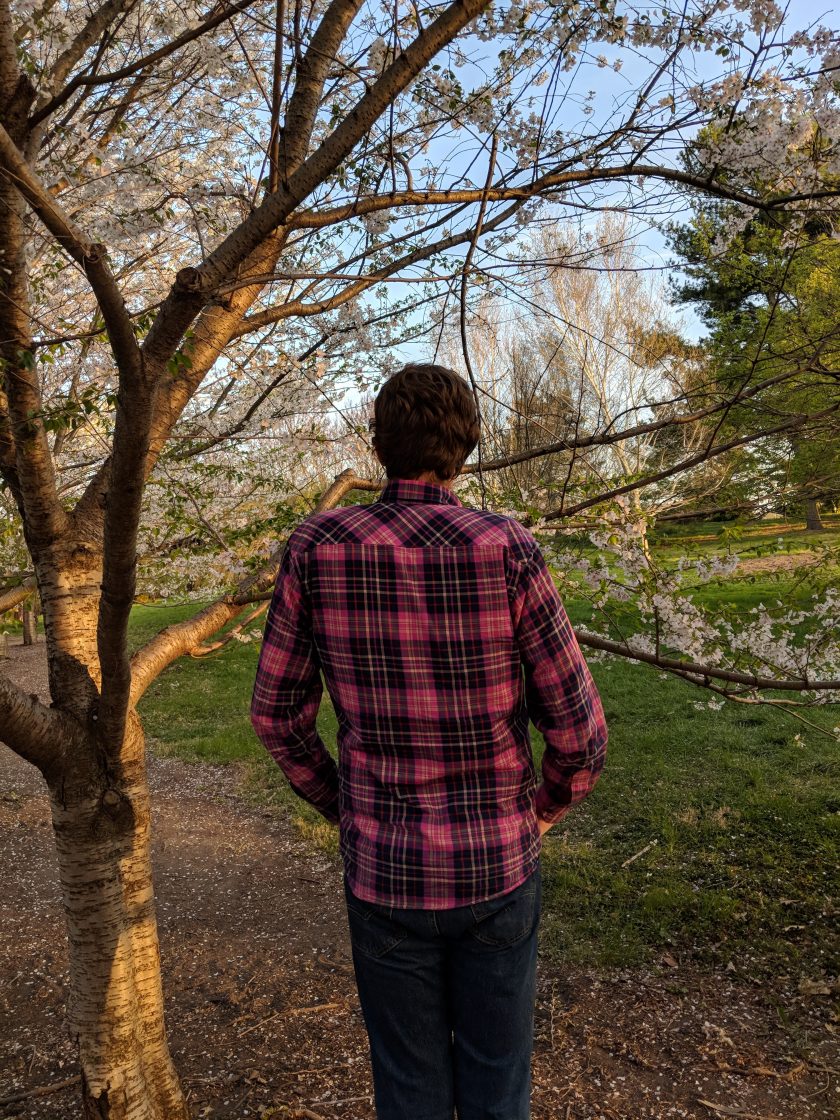 Other than that, this shirt is just like the previous ones.  Hopefully he is pleased as well!