This project has been in the works for while.  I love making presents for people, but I have to make sure that I plan far enough in advance.  This is a queen size quilt based off of the flower garden pattern from Scraps Plus One by Joan Ford.  As I described in my first post on the king size quilt that I made for Wade and me, I save all my woven fabric scraps that are too small to be used for anything else and toss them in a bag.  When I want a simple, mindless task, I take the scraps and cut them into 2″, 3.5″, and 5″ squares.  Then the squares are all ready to start piecing with.   (This strategy is described by the same author in her first book, Cut the Scraps.)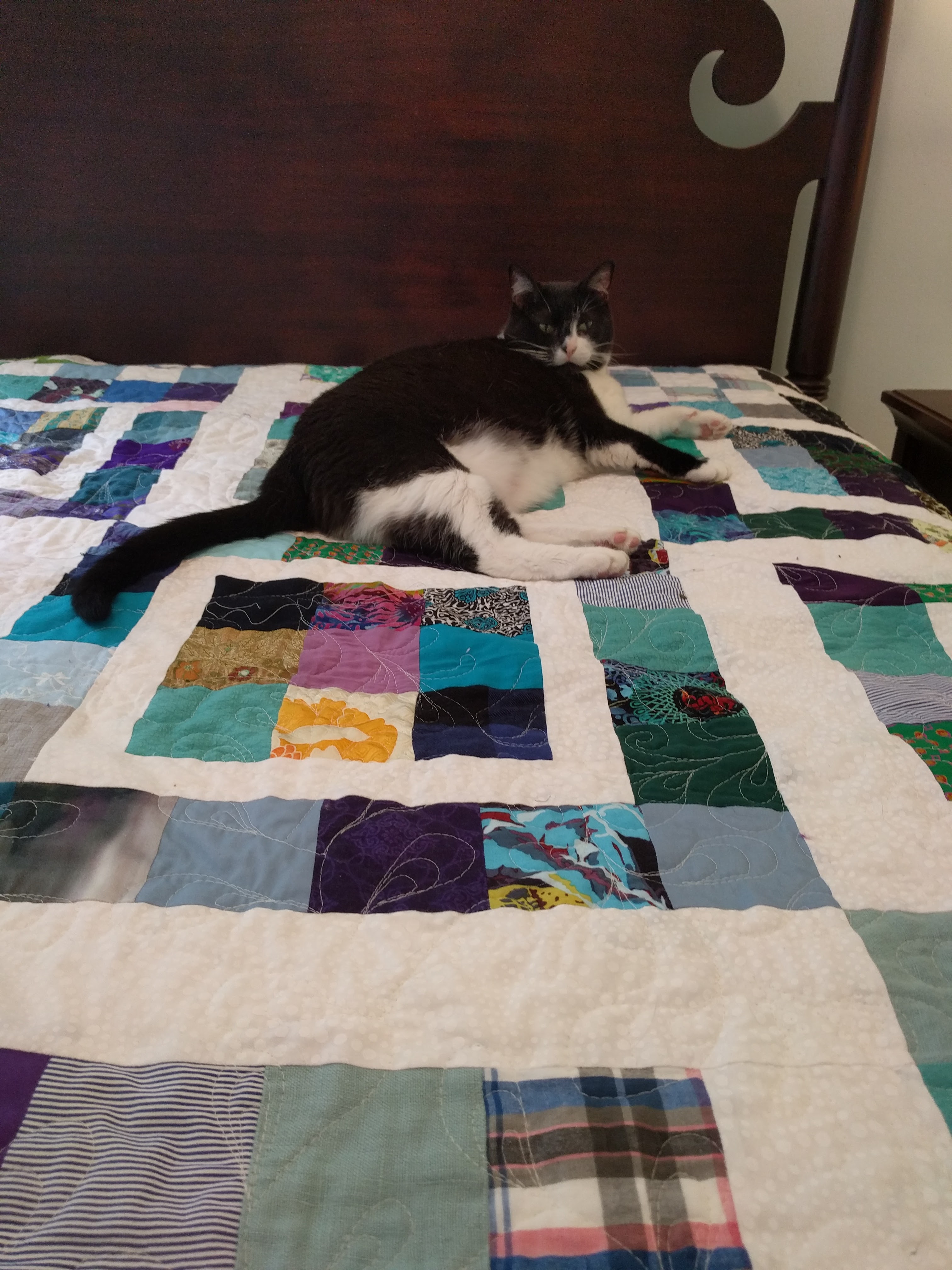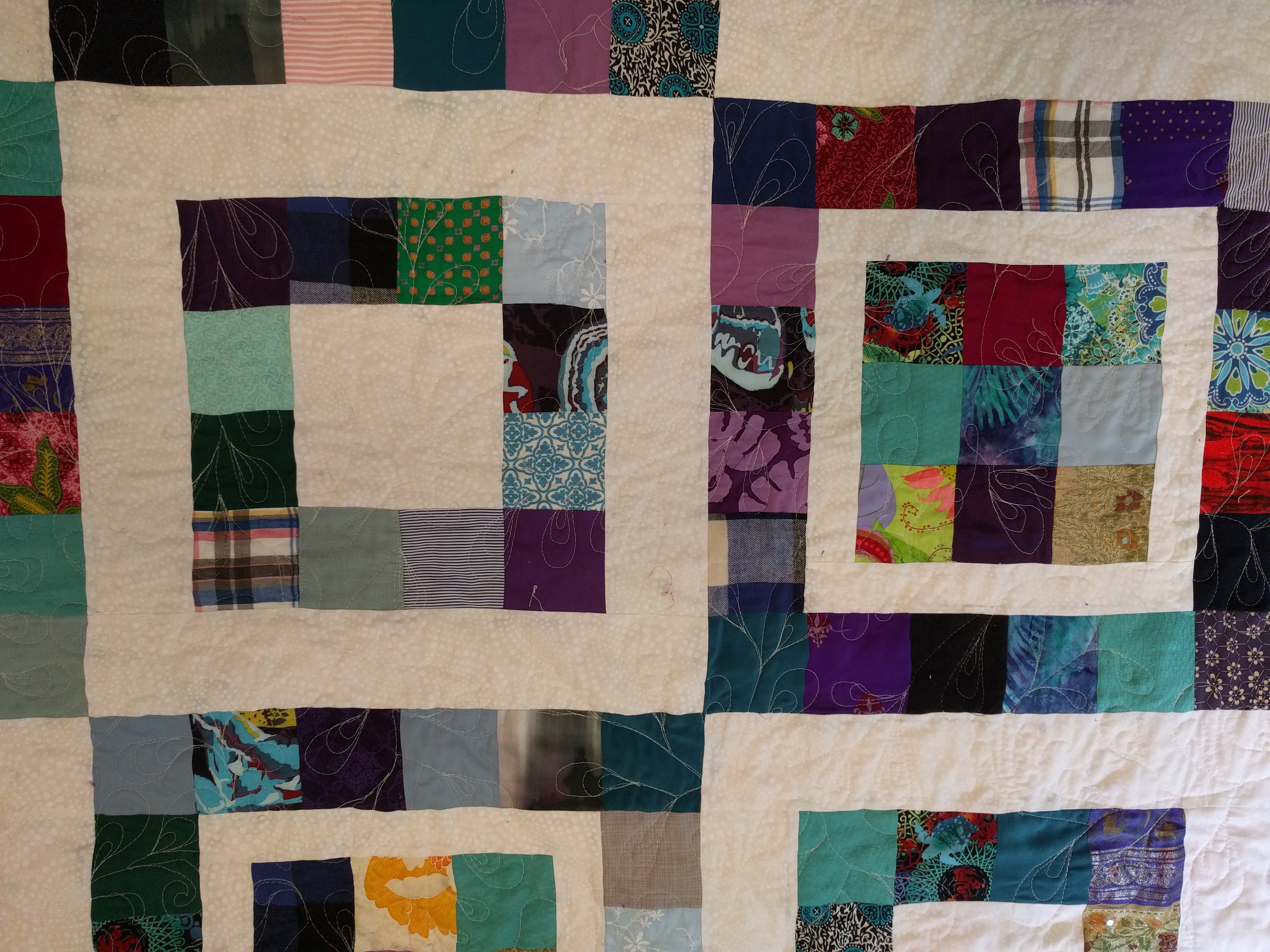 As with my other bed quilt, the light contrast squares are not scraps.  I simply will never have enough light-colored squares to get a whole quilt.  For this quilt, I got a white on white print.  The back is a black and white paisley print.  Piecing the top and assembling actually went quite easily and quickly.  The quilting was a real struggle, though.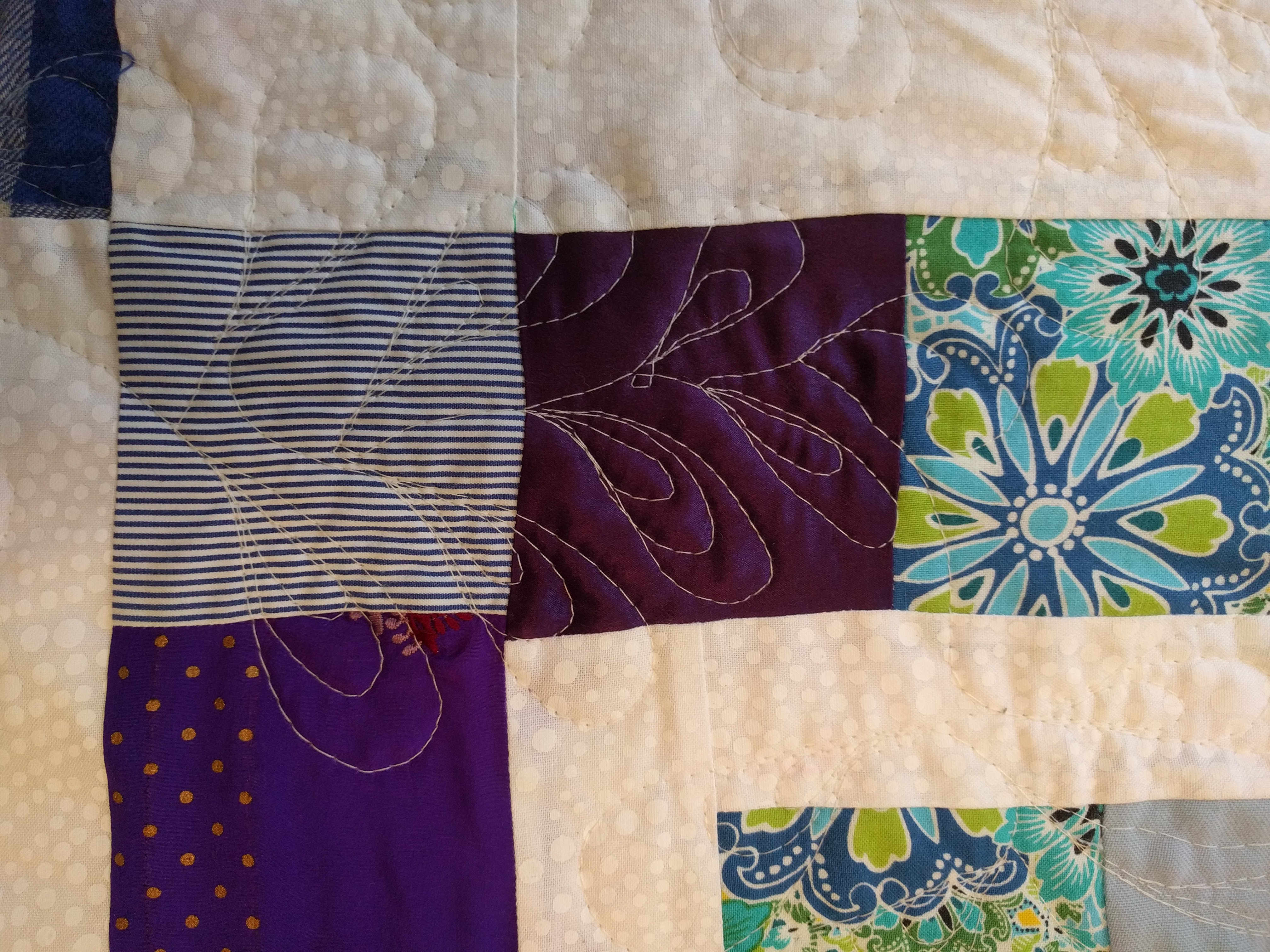 For my king size quilt, I outsourced the quilting by paying someone with a long-arm quilting machine.  I was happy with that, but for this quilt, I really wanted to do it myself.  I have a short little e-book that I used to help guide me in free-motion quilting.  The first quilt I quilted using free motion was my wedding quilt, which you can see here.  For this quilt, I used a paisley-ish design.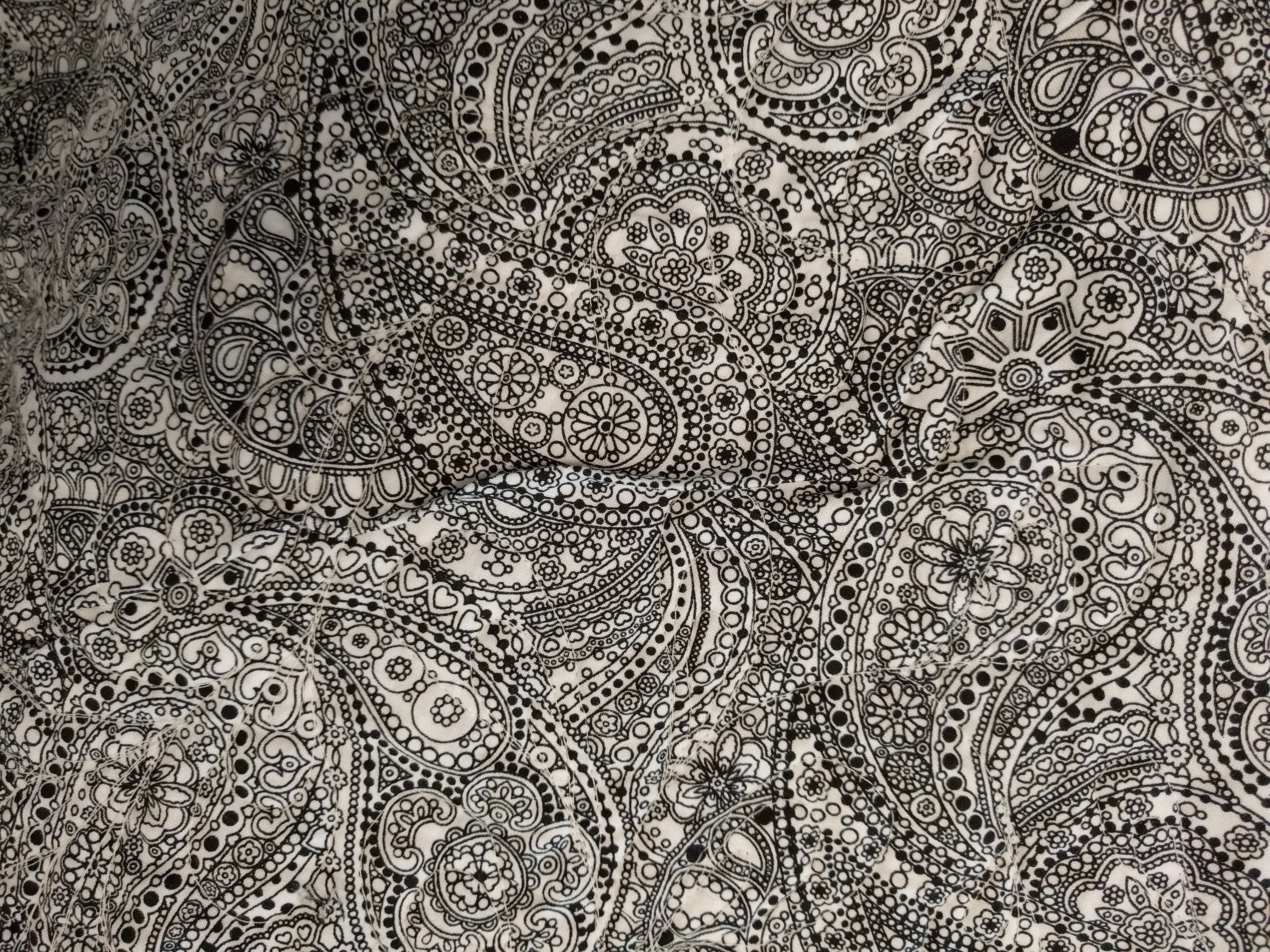 The hard part was fitting such a large quilt under my machine.  To minimize the amount you have to fit, you start with middle third (which is the most difficult), and then do the sides.  I used my ironing board and a couple chairs to help support the weight of the quilt.  Even with that, I could only manage to quilt for a short time before my wrists started to hurt.  As a result, it took me several weeks instead of several days.  Even so, I don't regret quilting it myself.  I'm actually really happy with how it turned out.  I would still do another large bed-sized quilt in the future, but I would be more prepared with the amount of time I expect it to take.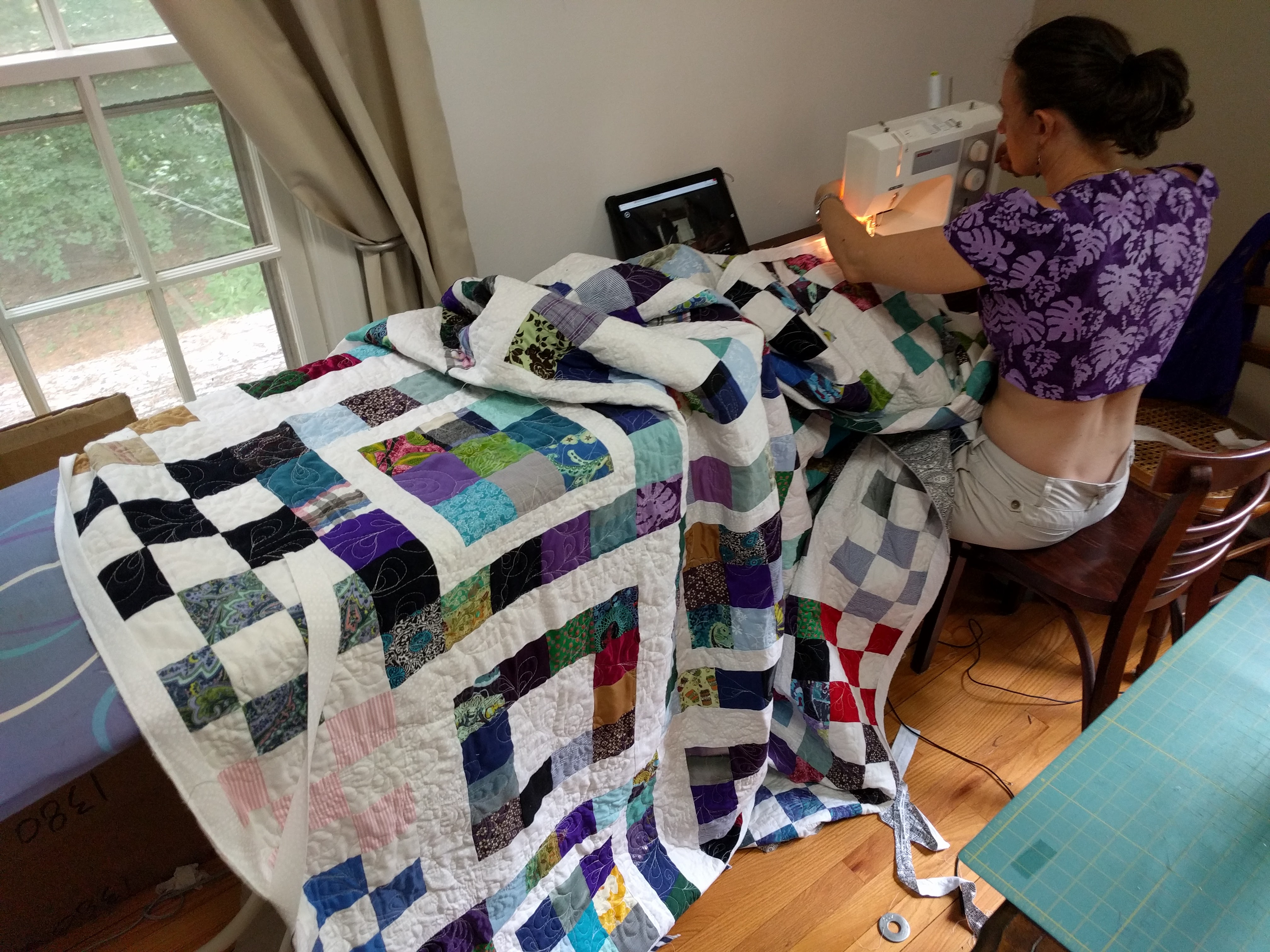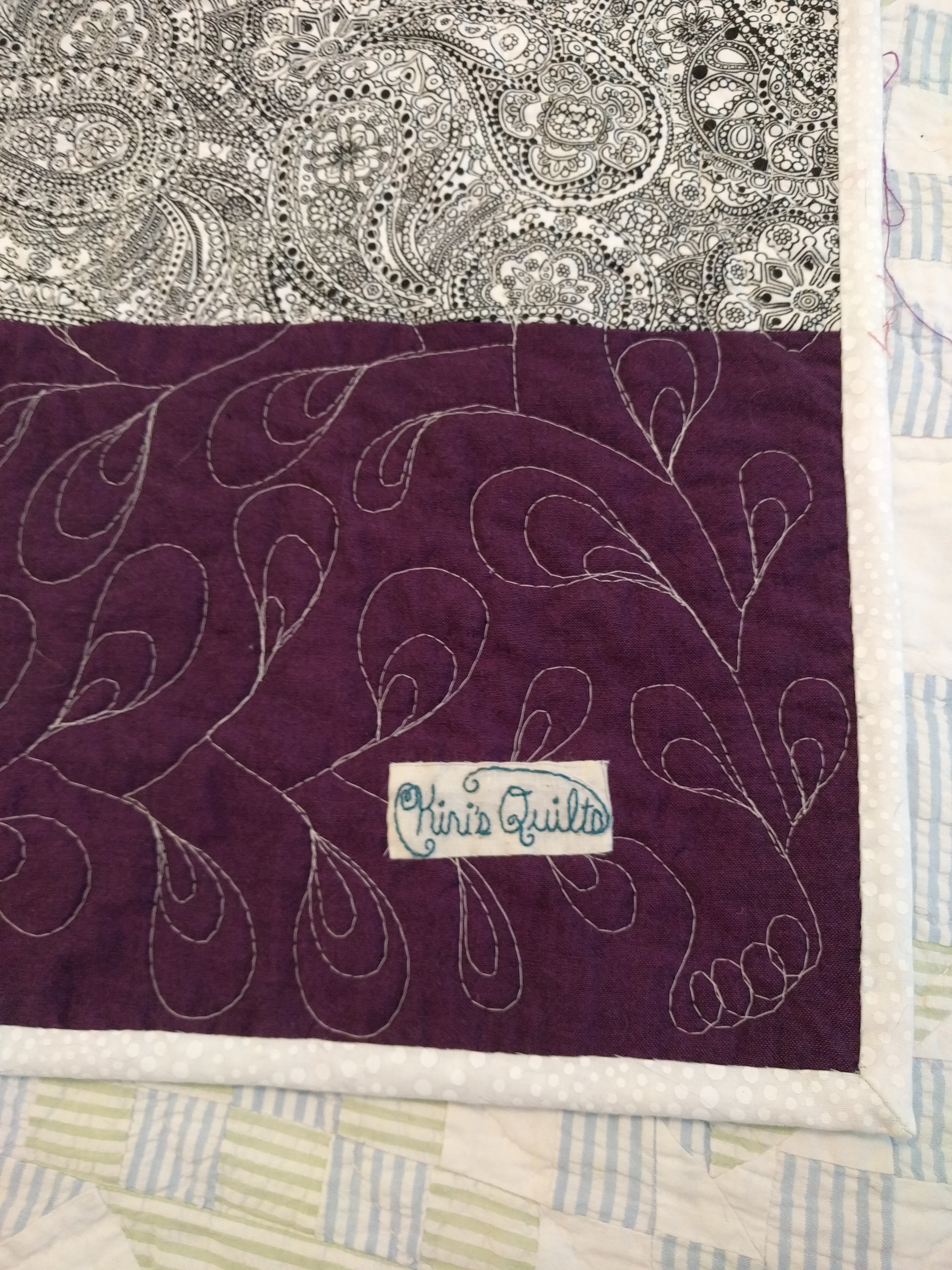 This quilt (like everything I make!) is definitely not perfect.  But I think it looks great and the imperfections should not be noticed when it is being used.  I hope that my sister likes it and uses it for many years to come.