This dress was originally planned to be a Christmas dress for last year, but I ran out of time before Christmas.  I cut it out in March, but then was not inspired to sew it together until recently.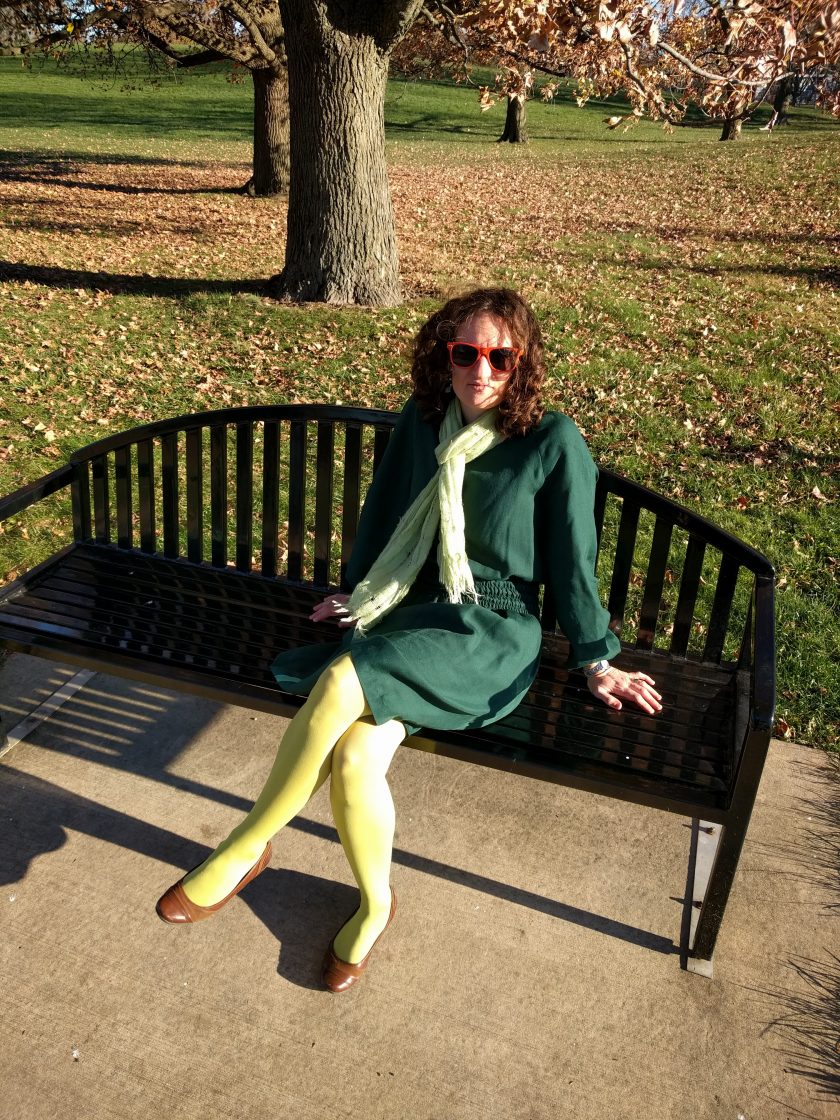 The pattern is Burdastyle 8-2015-116, which I have made several times before as both a top and a dress (I have also made a version using sari scraps).  The dress is made using wool challis, a weave that you more often find made in rayon.  Like rayon challis, wool challis is thin, light, and drapey.  If you find it, I highly recommend it as it is just as nice feeling as the rayon version, but a bit easier to sew with.  Even though it is wool, it is not super warm because it is so fine.  The dress works well for early fall or late spring, or can it can be layered with tights and a sweater for colder weather.  After making my first dress, I definitely was on the lookout for more wool challis.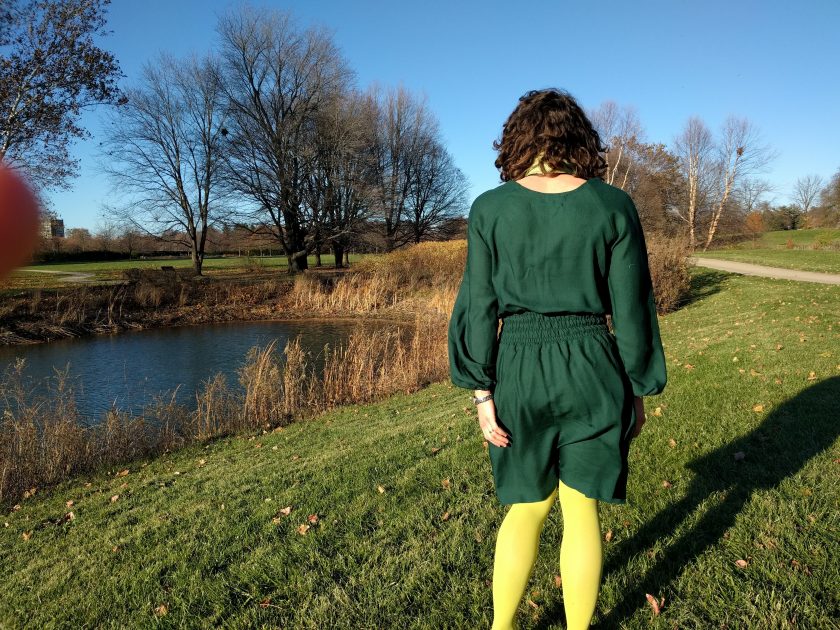 I don't think I changed anything from the first version, but the neckline has been narrowed slightly from the original.  In my post on the first dress, I talk a little bit about the shirring, which is much easier than you might think.  Other than that, everything out the construction of this dress was very straight forward.  I used serging to finish all the seams (the challis does tend to fray).  The neckline is faced with a bias strip rather than a shaped facing; the bias strip is hand slipstitched down.  The hem is finished with Hug Snug seam binding and machine blindstitched.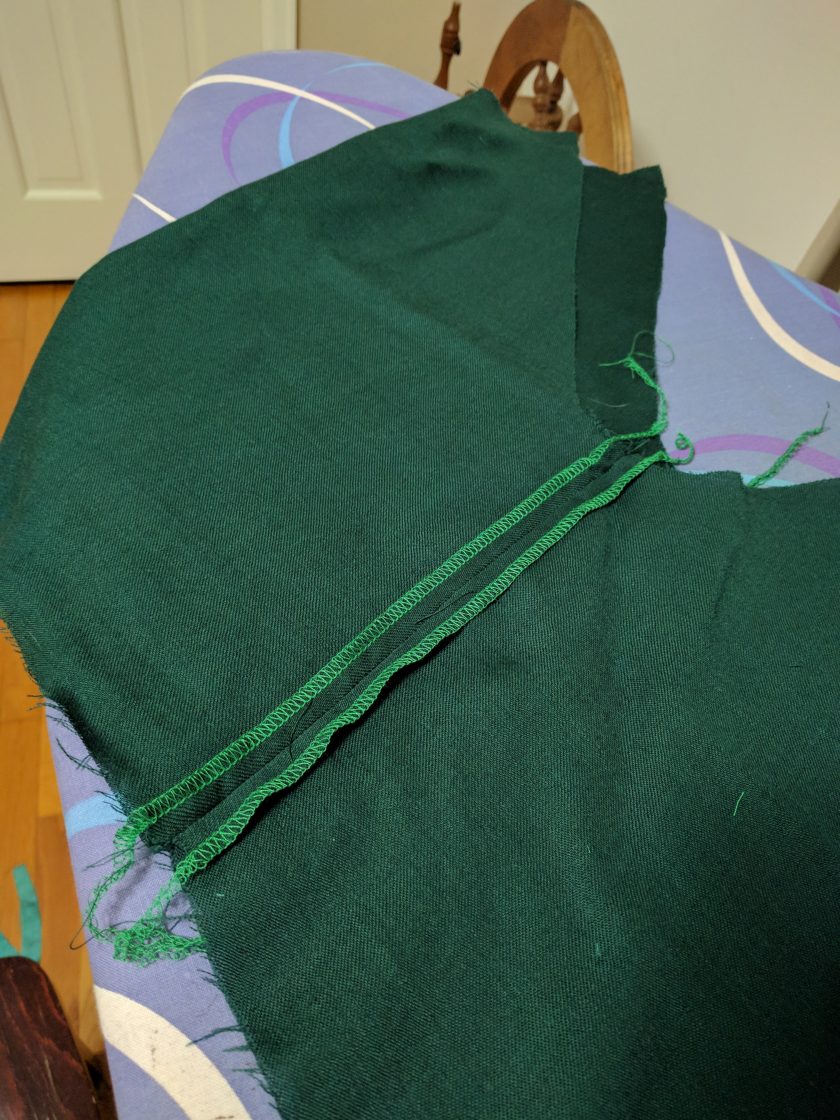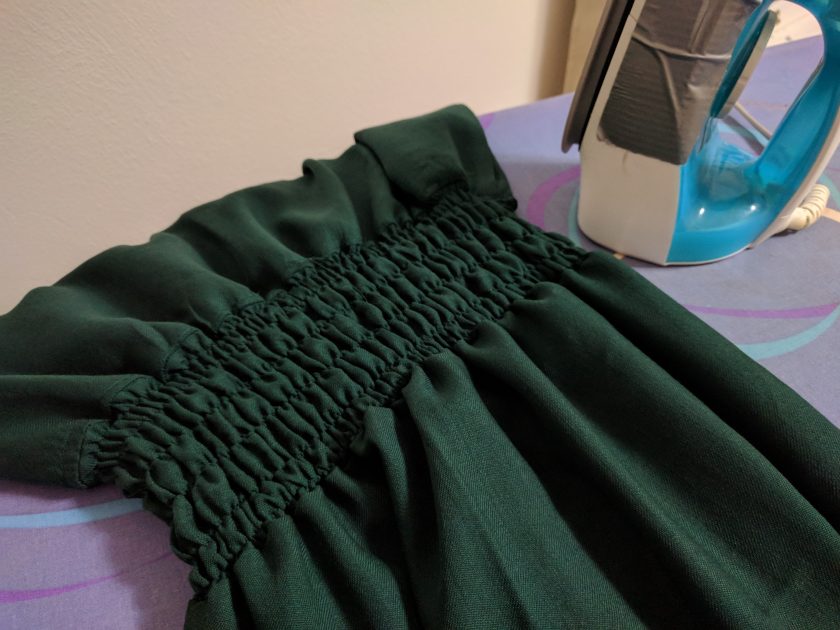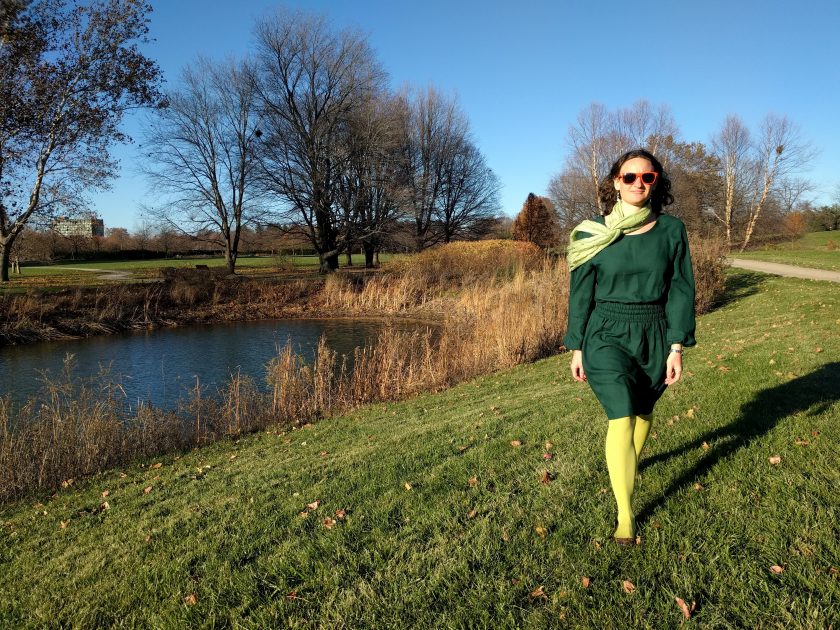 This a simple, casual dress that will probably get lots of wear.  I love re-using patterns that have all the kinks worked out and so make the whole process a breeze.