This coat has been in the works for awhile.  I started it in the spring, but by the time I was close to finishing, it was already too warm to wear it.  I lost motivation at that point, and it sat on Annie (my dress form) all through the summer.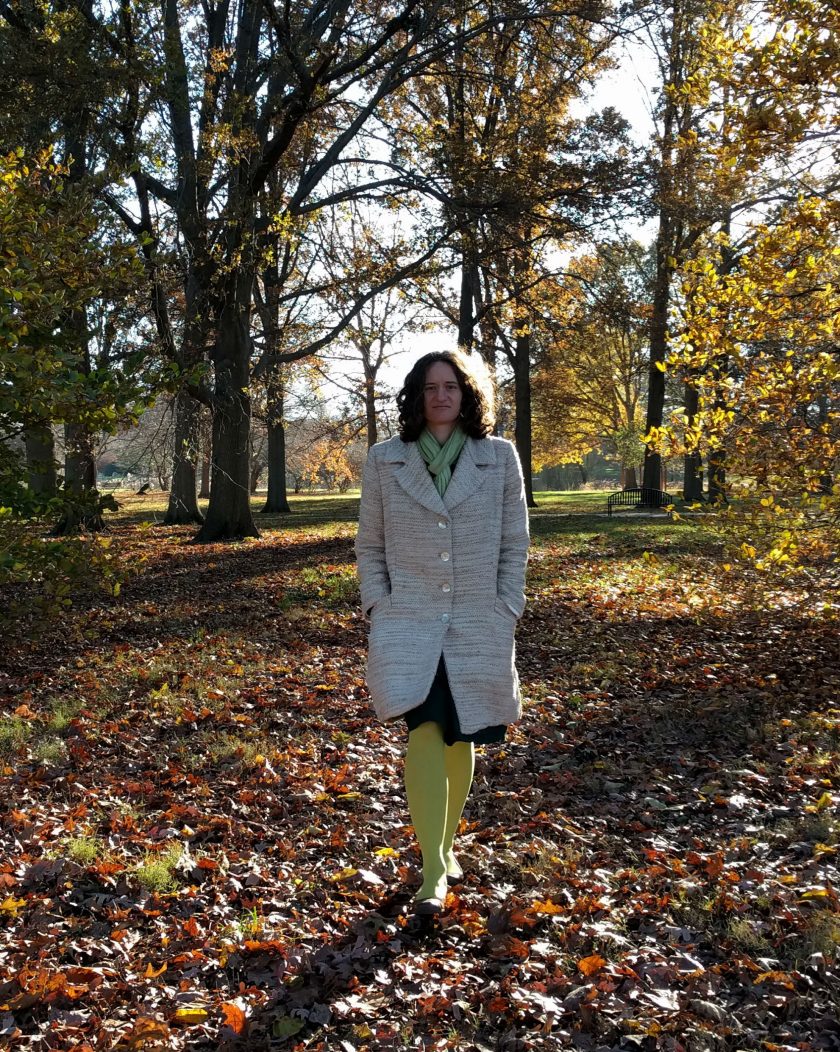 The fabric is a silk coating with a herringbone weave.  I got it from Fabricmart awhile ago.  It loves to unravel, so I used a narrow zigzag on all of the edges after cutting out the pieces.  The lining is an American-made rayon coat lining that I got from Gorgeous Fabrics (which is now closed).  It is quite thick and feels luxurious.  I used the same fabric in black for a coat I made for Wade, and it has worked really well.
The pattern is Marfy 3204, and I liked it because of the collar shape and the longer length.  I'm hoping to use this coat as a replacement for a wool navy peacoat that I wear in early fall and late spring.  (I replaced the lining of the peacoat in a too thin fabric, and the new lining is ripped.)  Silk is actually much warmer than people think, and I think that between the thickness of the silk and the hefty lining it will be quite warm.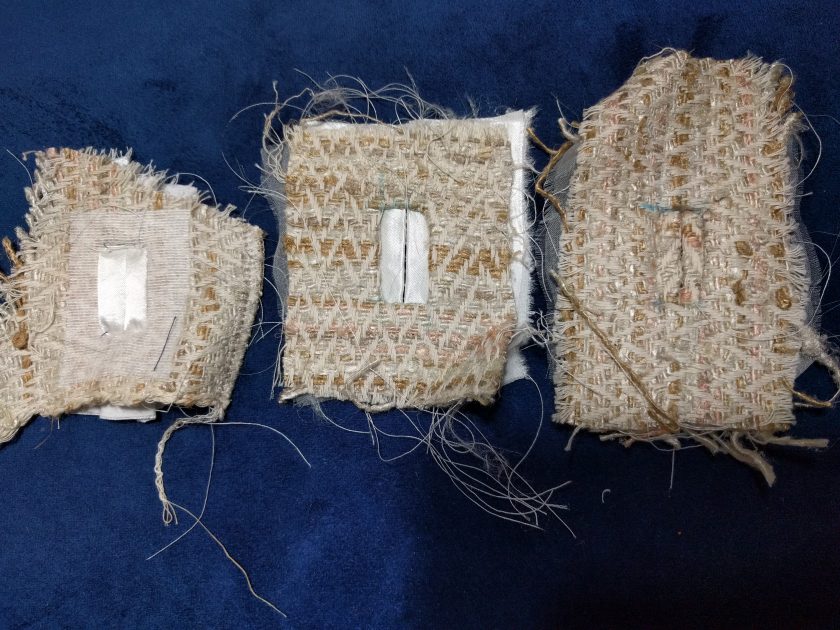 This coat was the first time I have ever sewn bound buttonholes.  Since I wanted them to look good, I actually practiced making samples using several different bound buttonhole techniques.  Unfortunately, since I did this so long ago, I can't remember which sample is which technique.  I am not 100% happy with my buttonholes, but they are not terrible for a first attempt.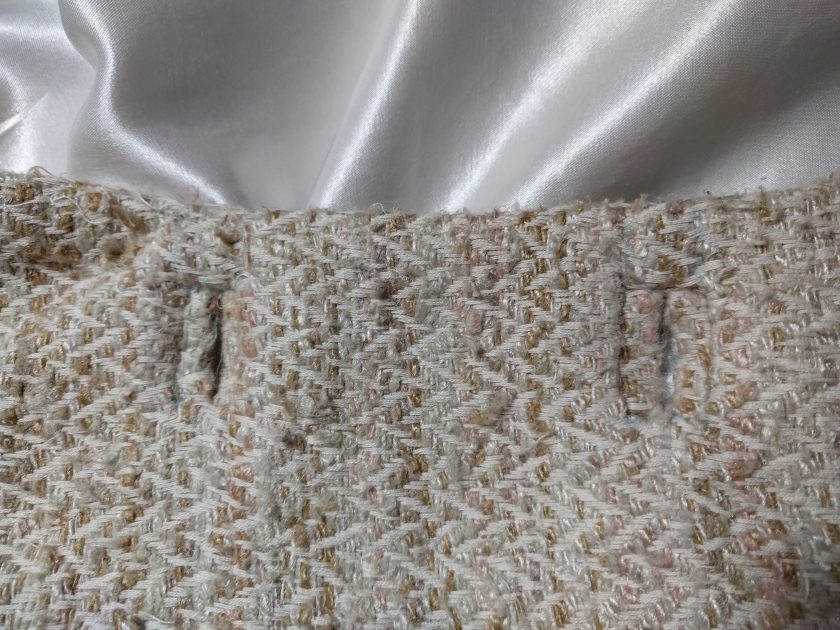 I have done several tailored pieces at this point, using both hand methods and fusible interfacings.  For this coat, I combined techniques.  On the collar and front lapel where I wanted really good control and shaping, I used hair canvas and padstitching.  I also taped the roll line and front lapel by hand.  However, for the back stay, which only provides strength, not shaping, I used fusible interfacing.  I also used fusible interfacing on the hem and front facings.  I added custom shoulder pads and sleeve heads.  I used several books as guides: The Vogue Sewing Book, Tailoring (an old Singer book), and Couture Sewing by Claire Shaeffer.  The tailoring and construction all went really smoothly, and I had that part finished in the spring.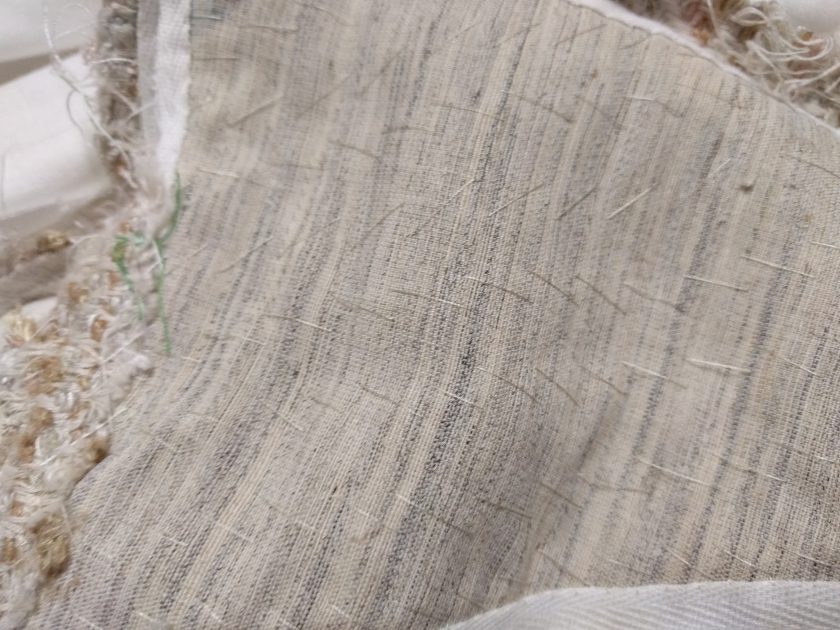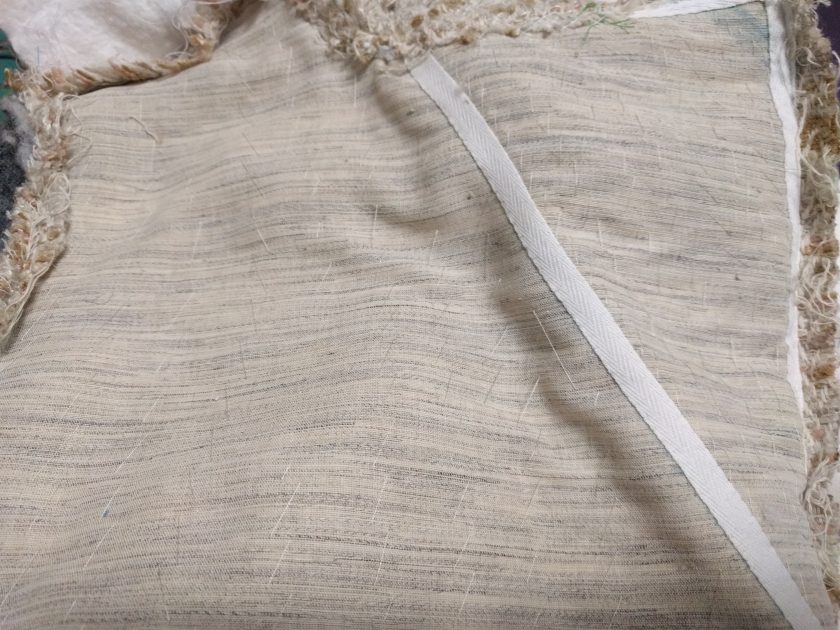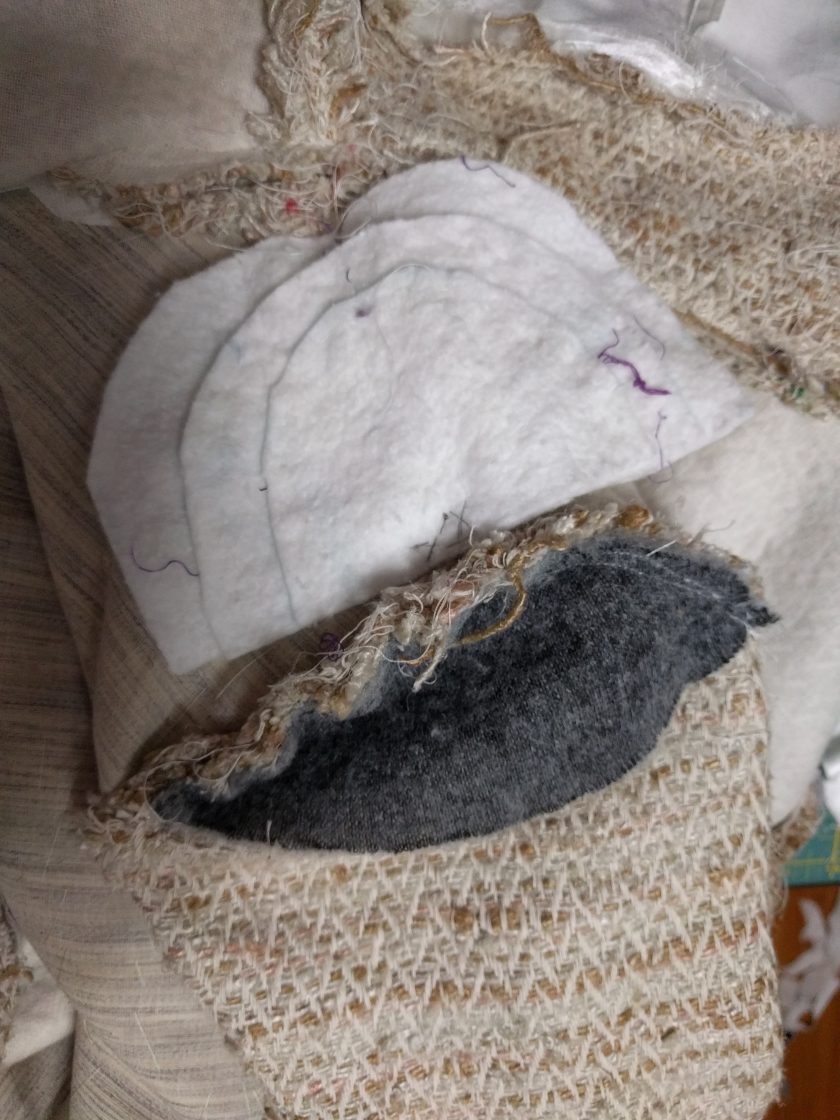 I got stuck on installing the lining.  I wanted to do a fully machine-sewn (bagged) lining, but I wasn't sure how to do that with the back vent.  Marfy patterns do not have any instructions beyond numbering the seams and a few descriptions such as "ease" or "fold here".  Grainline has my go-to tutorial for how to bag a lining, but it doesn't include a vent.  I finally found a nice video that describes how to sew a lined jacket vent.  It doesn't discuss how it works with bagging the lining, but what I did was basically incorporate the technique from the video as part of sewing the bottom hem (step 6 on the Grainline tutorial).  Not sure that was the proper way to do it, but it seems to have worked out.
Once the lining was in, it was just a matter of sewing it to the bound buttonholes (by hand) and sewing on the buttons.  I originally bought some horn buttons for this coat, but the color was all wrong.  Instead, I found some large real shell buttons from Wawak.  I love these, and think they really make the coat special.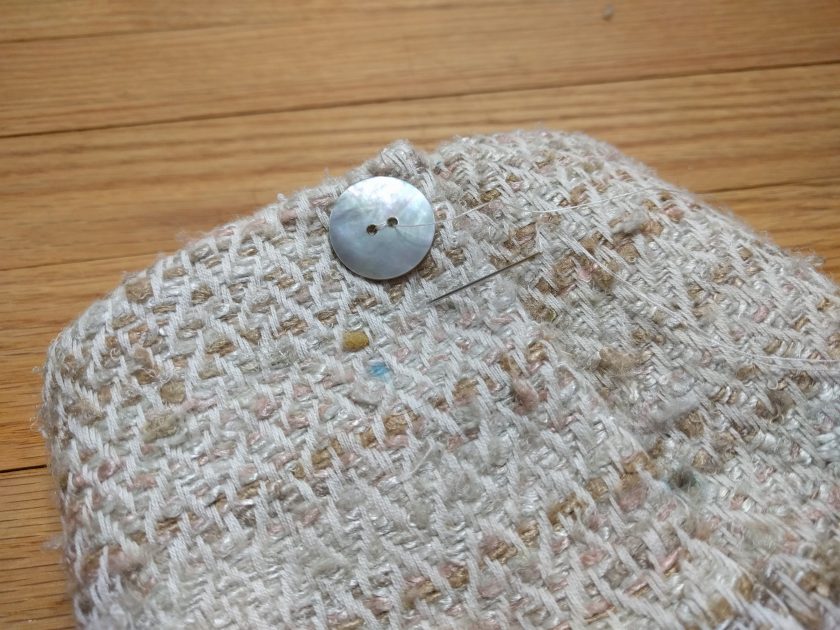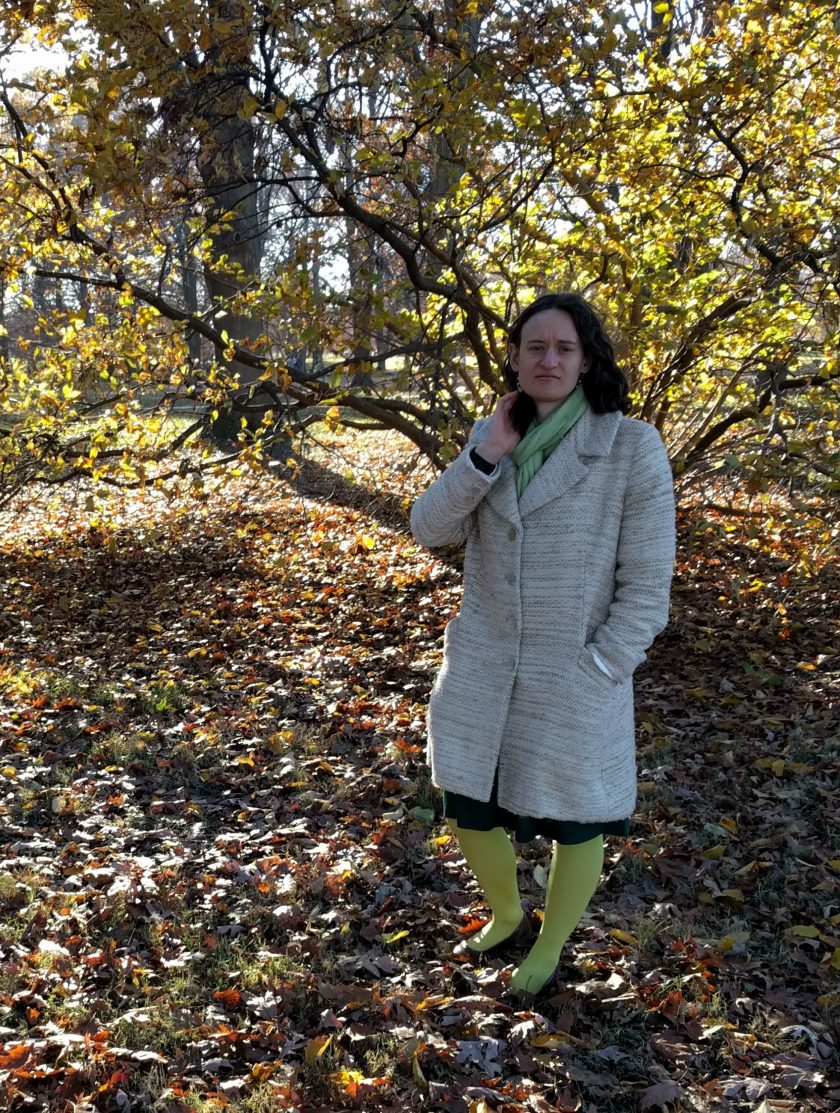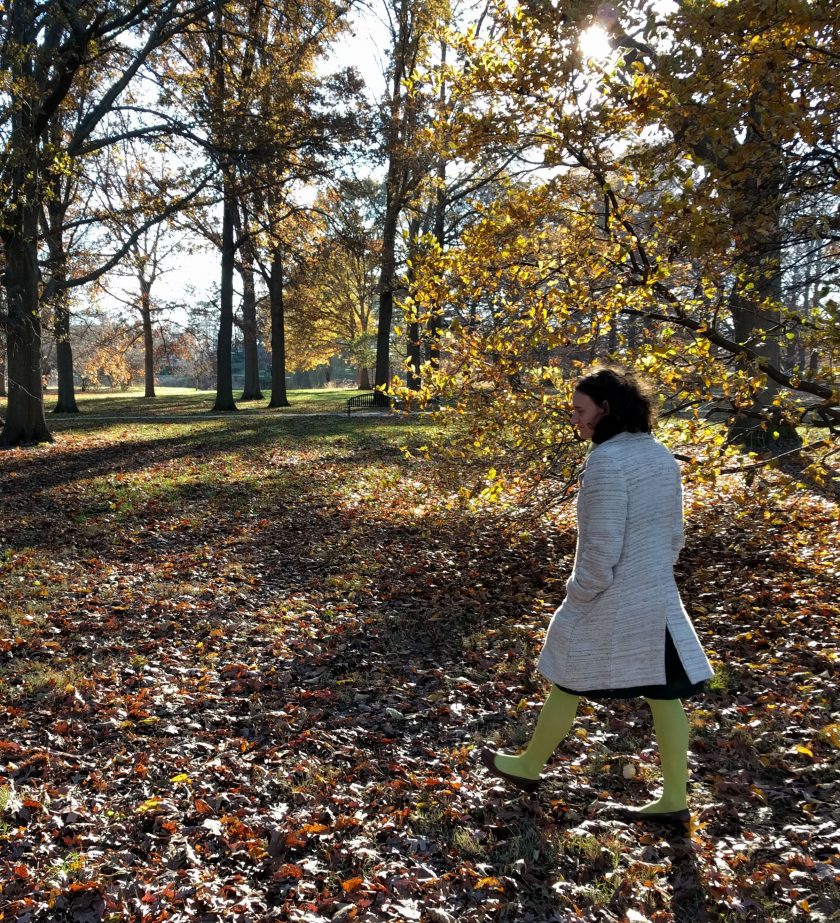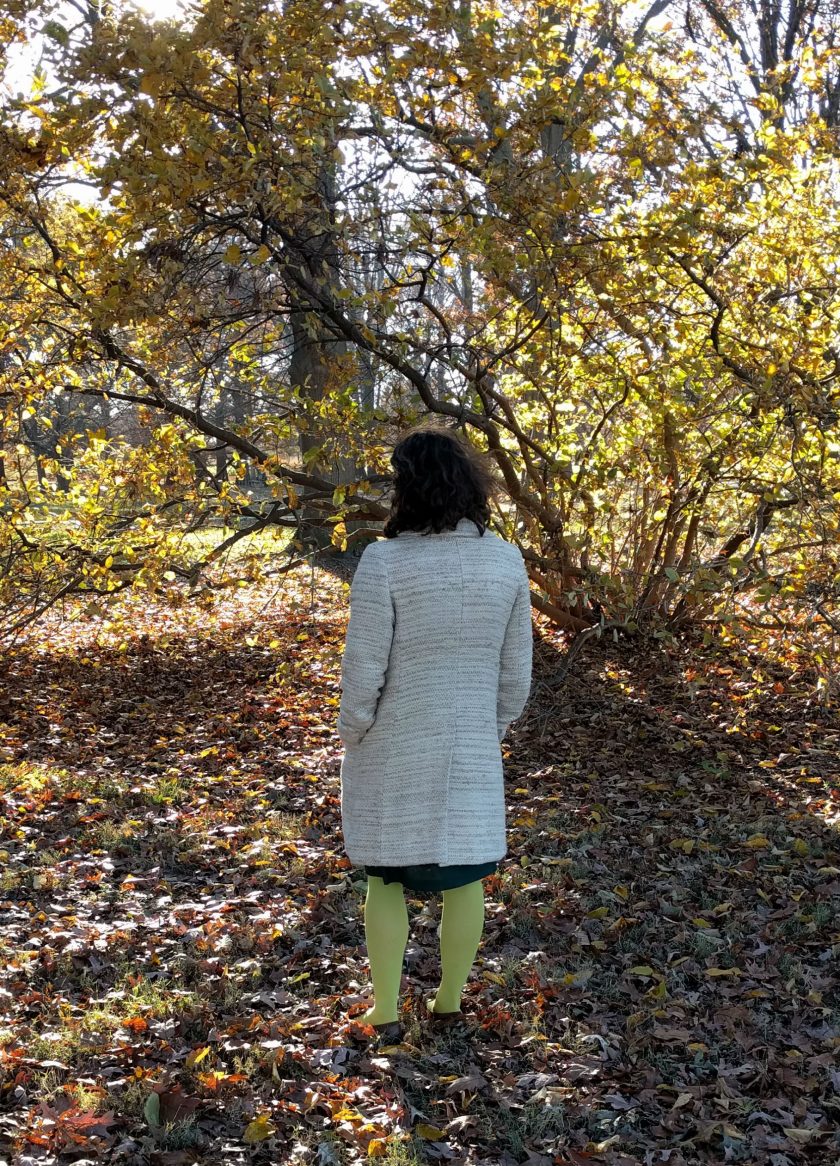 I'm hoping this will be my main coat for transitional weather.  I love the overall look, but I do notice some minor imperfections.  I'm not happy with the vent, and somehow the front hems are slightly different lengths (this is fixable, but I will have to open up the lining).  The buttonholes are only ok.  However, I have learned that most people don't notice as much as I do, so I'm sure the errors won't keep me from wearing it.