I naturally like to make presents rather than buy them.  Sewing gifts can be tricky if you are making a garment because it's hard to guess measurements.  Luckily, I keep a file of the measurements of my close family members to make my job easier.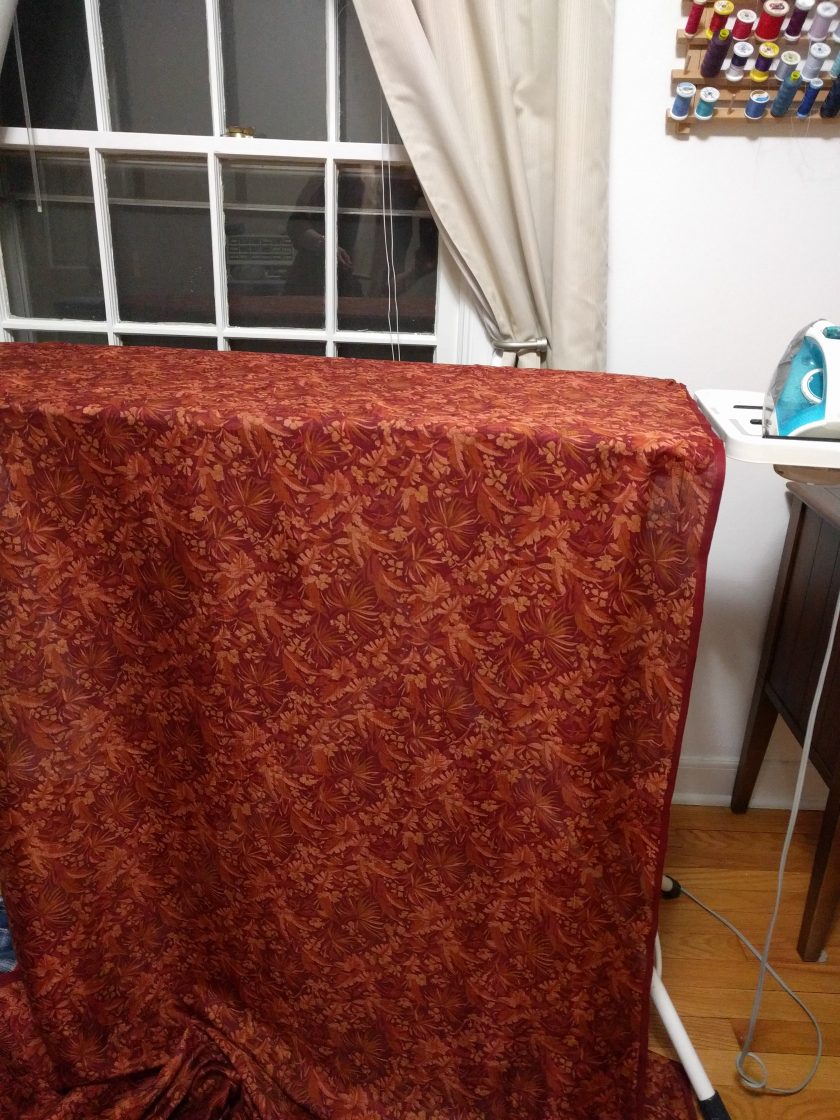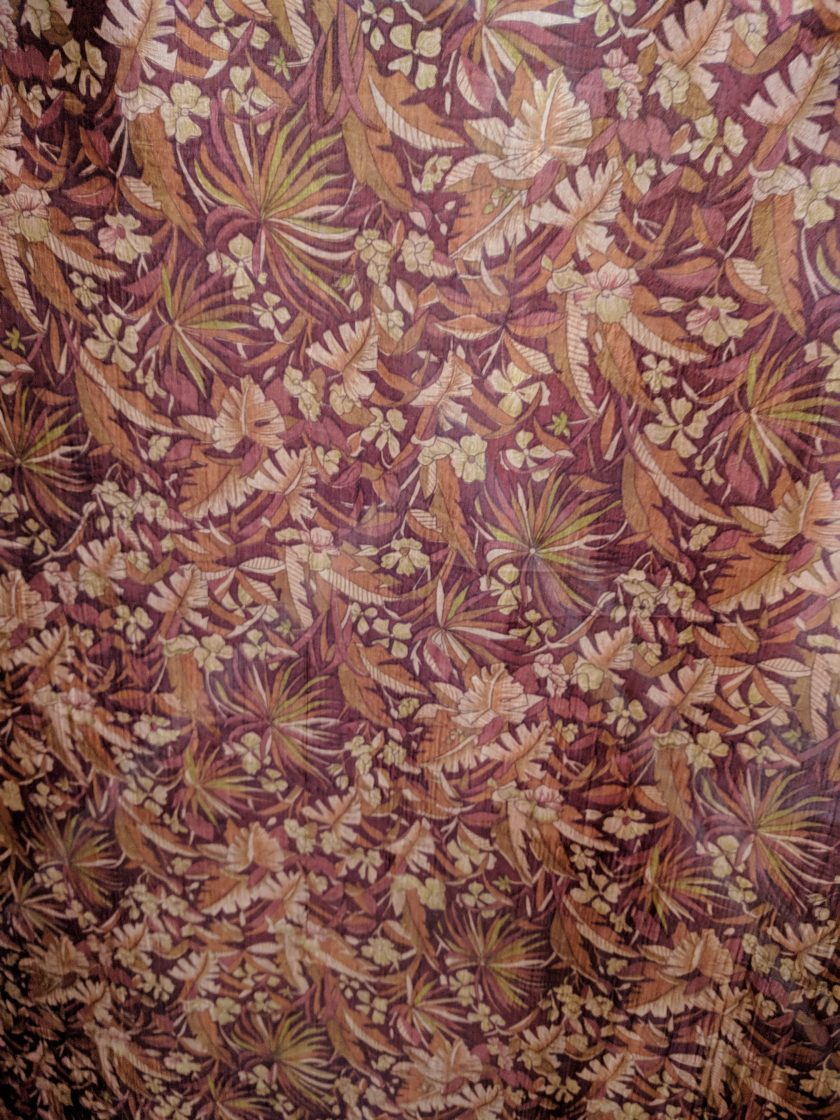 My mom's present was something that I had been thinking about ever since I was sent this sari for free when I ordered several others.  It was not my color, but I knew right away it was my mom's color.  When she was visiting this summer, she saw the sari and immediately noticed it.  That was when I made up my mind to make her a top out of it.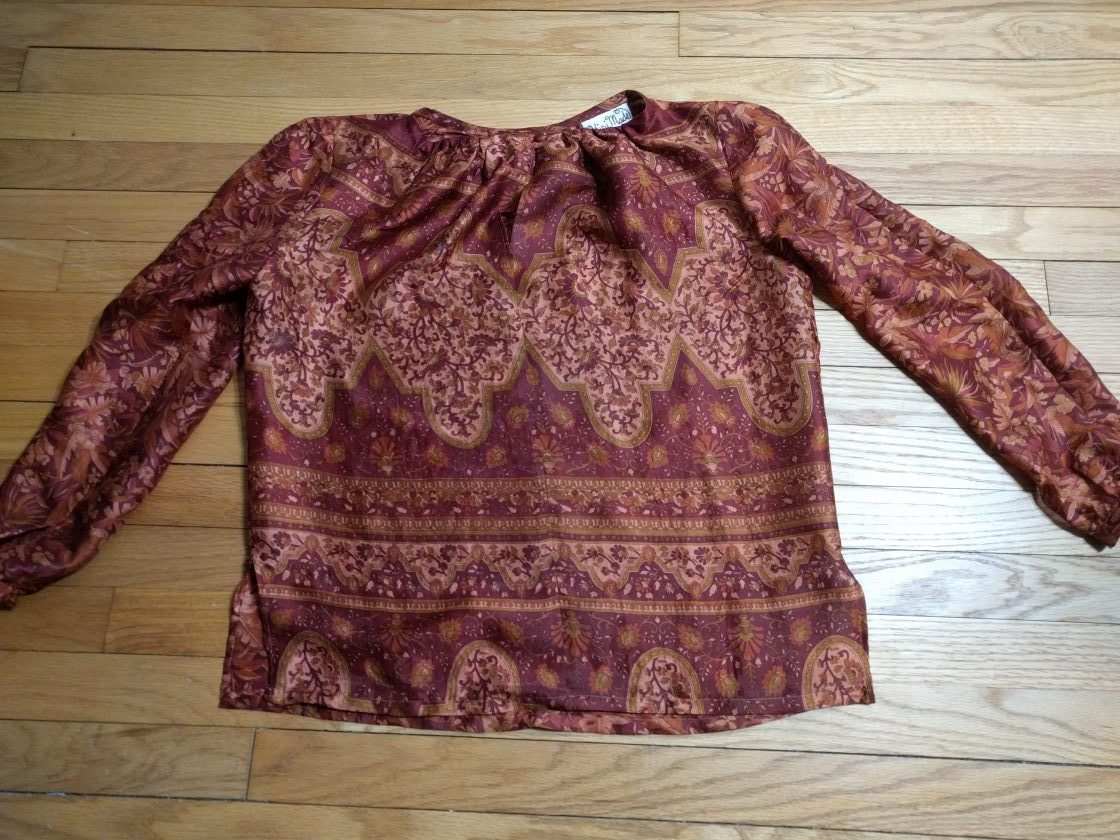 My next step was to search my Burdastyle stash to find an appropriate pattern.  I settled on 11-2015-108 because it was fairly simple.  The biggest change I made was to lengthen the sleeve and add a narrow cuff with a button closure.  (The original had a tie closure that I did not like.)  One interesting thing about this pattern is that the sleeve is a hybrid of set-in and raglan.  The sleeve does not go all the way to the top as with a traditional raglan, but the sleeve is two pieces and is shaped like a raglan sleeve.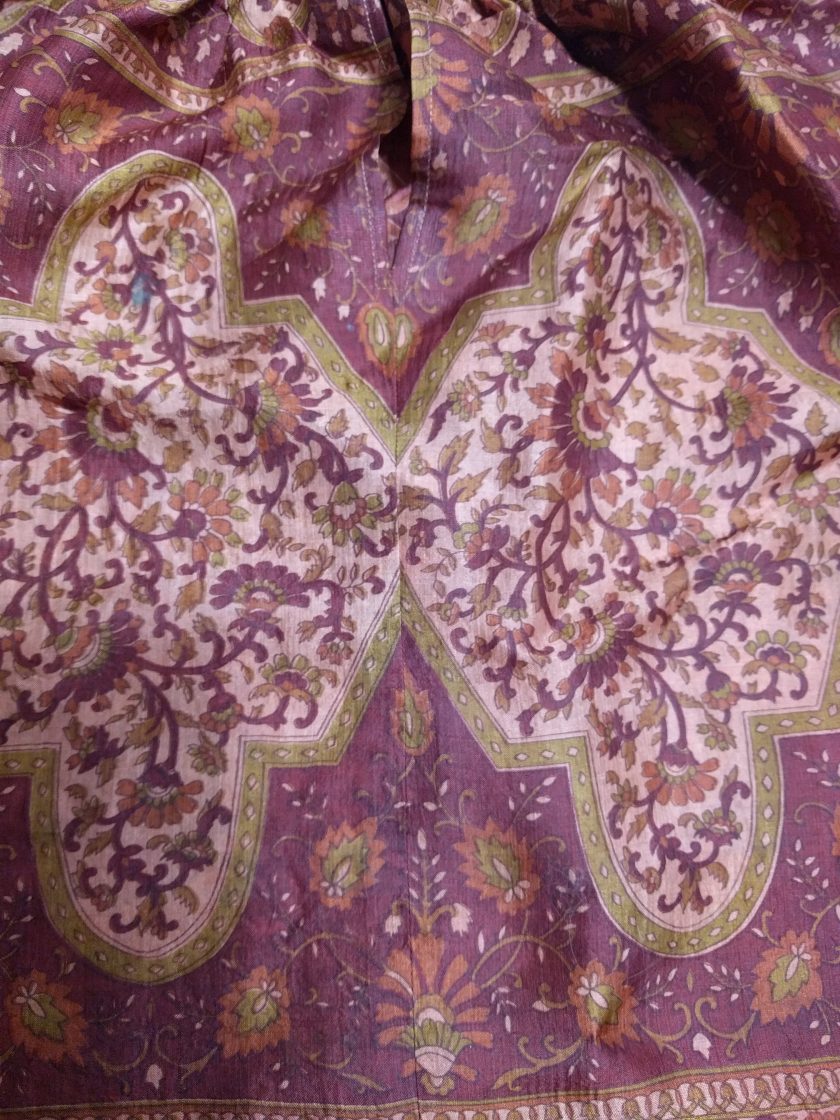 After considering the pattern placement, I decided to use the larger scale design on the pallu section of the sari as the front.  I pattern-matched the front so that the front seam would be minimized.  The straighter seams are finished with French seams and the rest are serged.  The neckline is faced with a bias strip that is slip-stitched down.  The buttons for the neck closure and cuffs are covered buttons made with the sari fabric.  I interfaced the fabric before covering the buttons because I was worried about the thin silk fraying.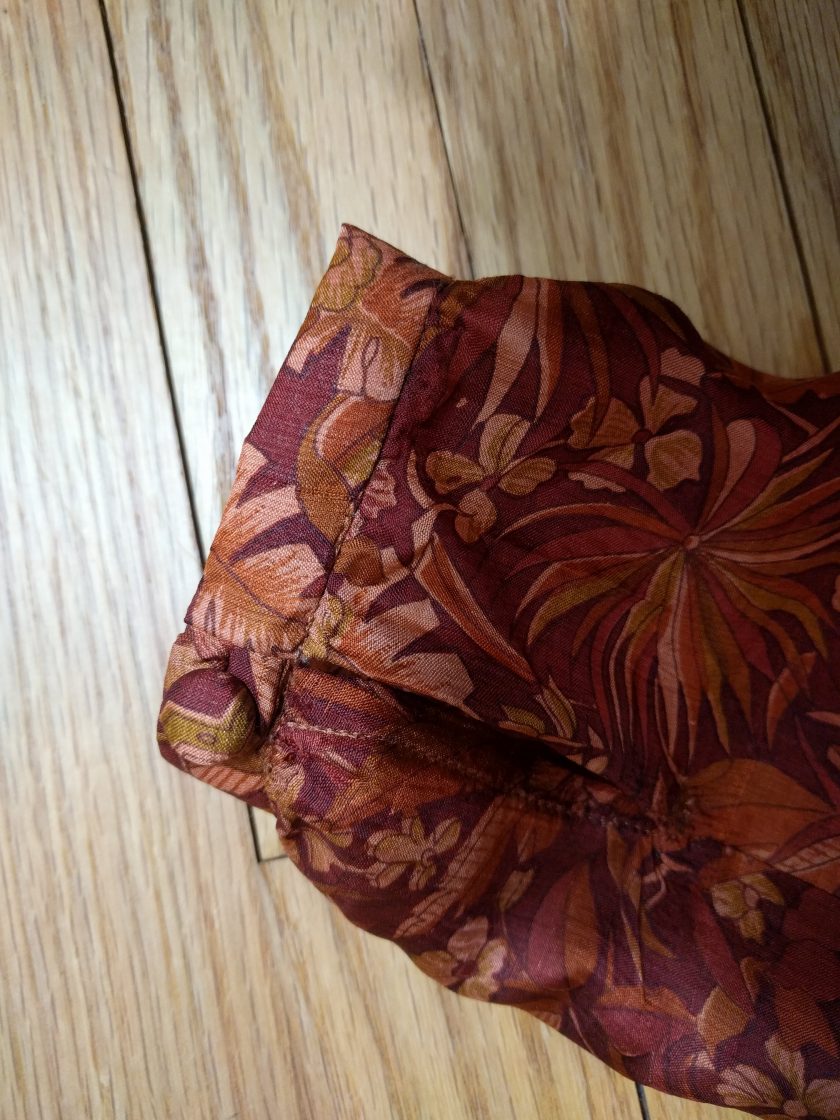 My second set of gifts is a good choice if you don't have precise measurements for the recipients.  Last year, I made my husband and I matching robes for wearing around the house.  We really like ours, so I decided to make a set for my sister and her fiance.  For their robes, I used two different colorways of Kaufmann mammoth flannel.  It is a medium-weight flannel that has worked really well for our robes.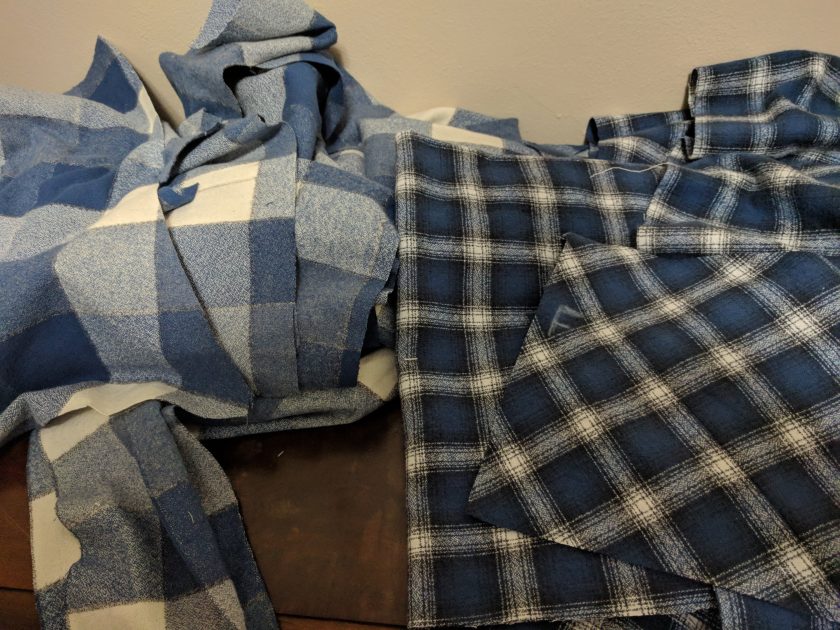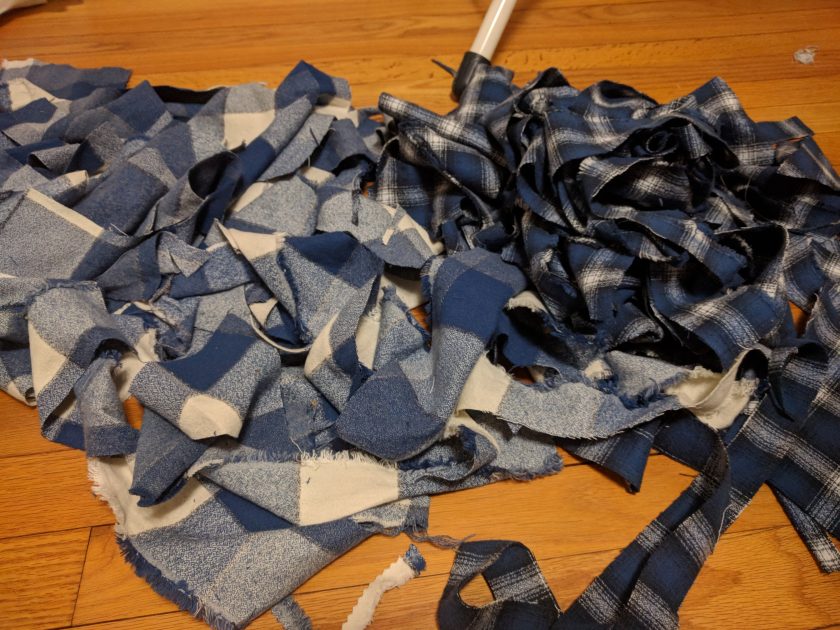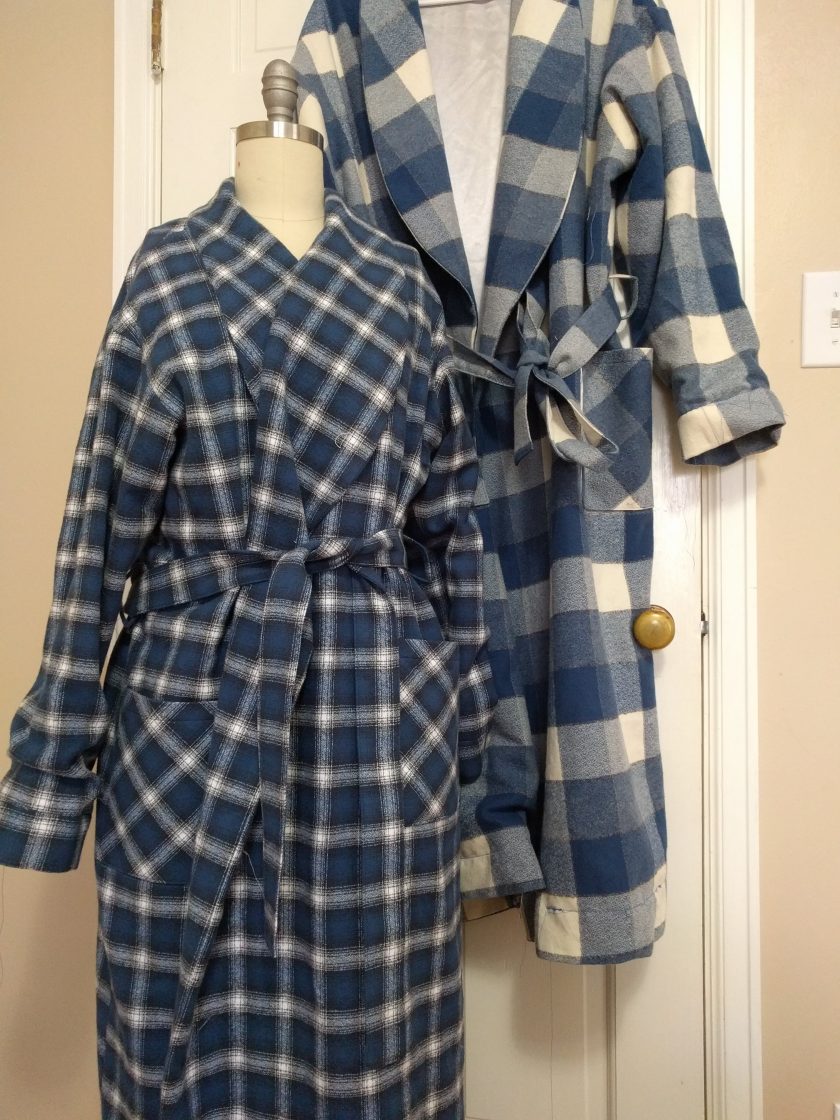 Unfortunately, I really should have bought at least an extra half yard of each fabric, and as a result,  I had to piece in a couple places.  I also was not able to do my usual pattern matching.  I have noticed that most RTW does not bother with pattern matching, so I'm trying not to beat myself up about this.  I used my usual light interfacing, Pro-Weft Supreme Light-weight Fusible Interfacing from Fashion Sewing Supply.  The lining is a poly satin.  When I made the first set of robes, I considered using silk, but I really wanted the robes to be something that could easily be tossed in the washer and dryer.  The poly has worked fine so far, so I went with the same stuff.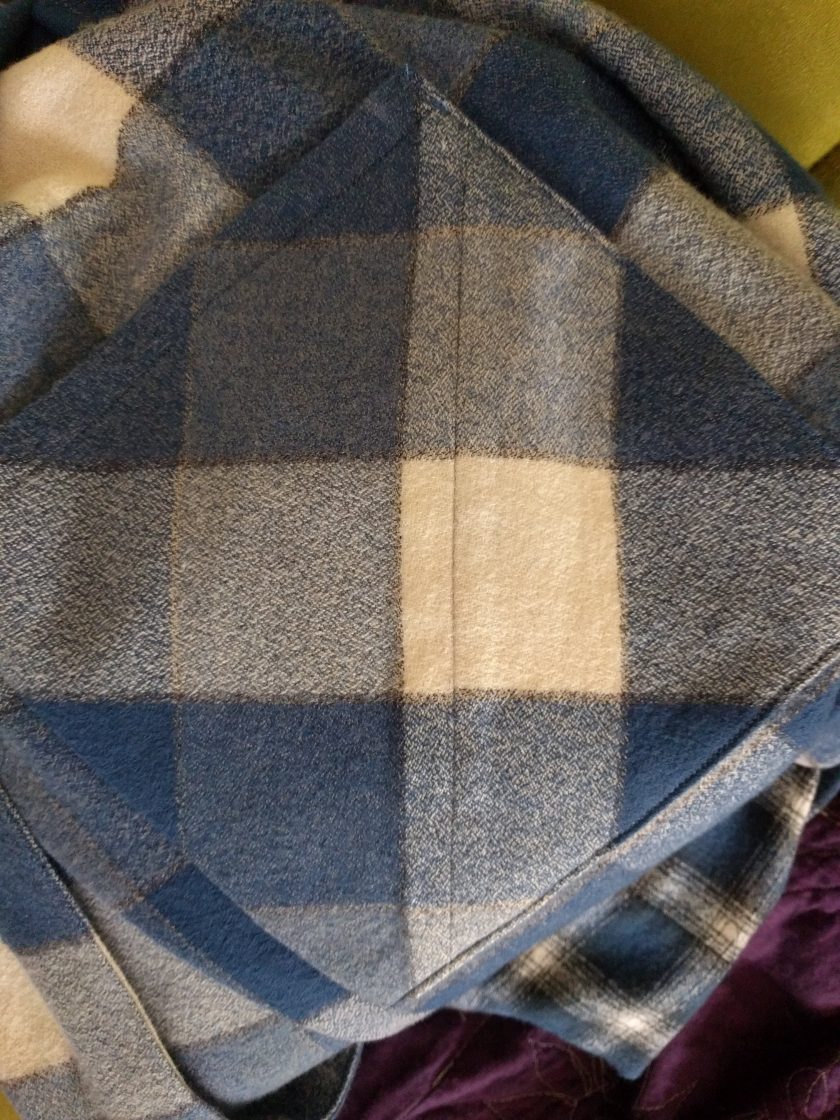 The pattern I used is (PATTERN), but I think about any robe pattern would work.  The original design did not come with lining pieces, so I had to draft those.  It was totally worth the extra effort, though, because have a silky lining makes the robes feel really luxurious.  The lining is fully bagged (sewn in by machine).  Lining a bathrobe like this is exactly the same as lining a coat or jacket, but if you mess up it is far less noticeable, so this could be a good way to learn the technique.  I have included some pics of the process.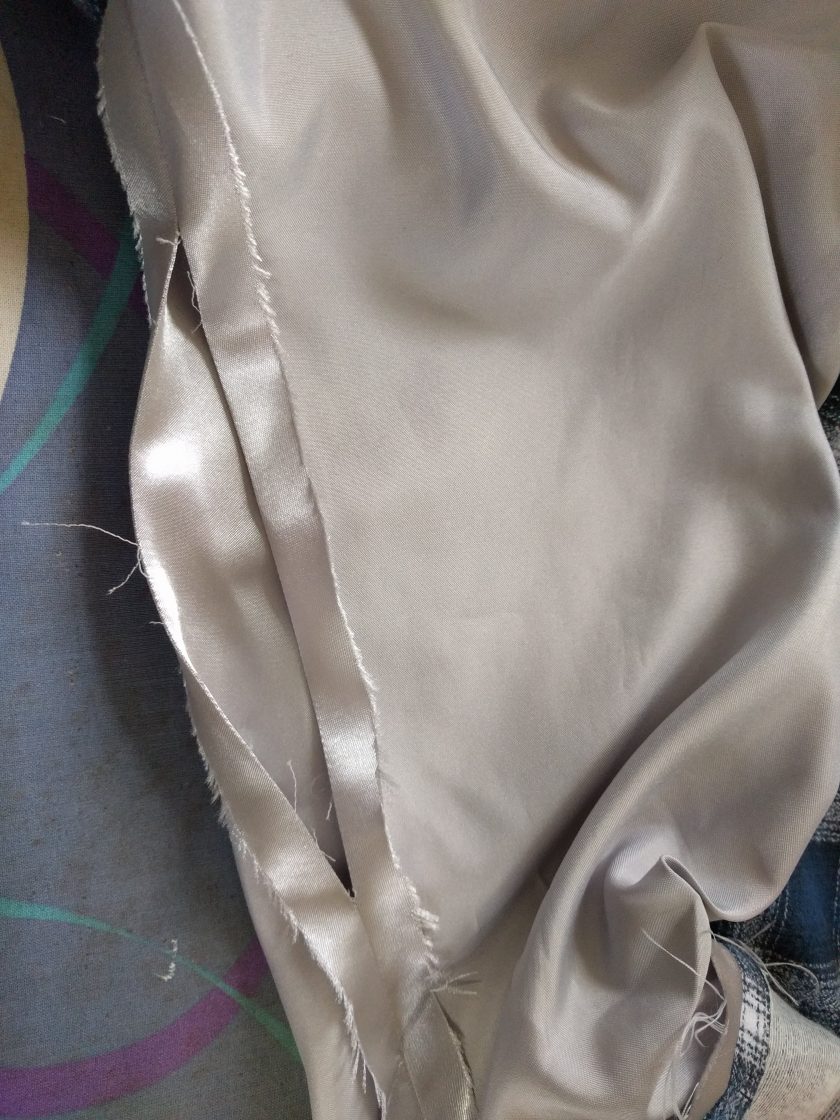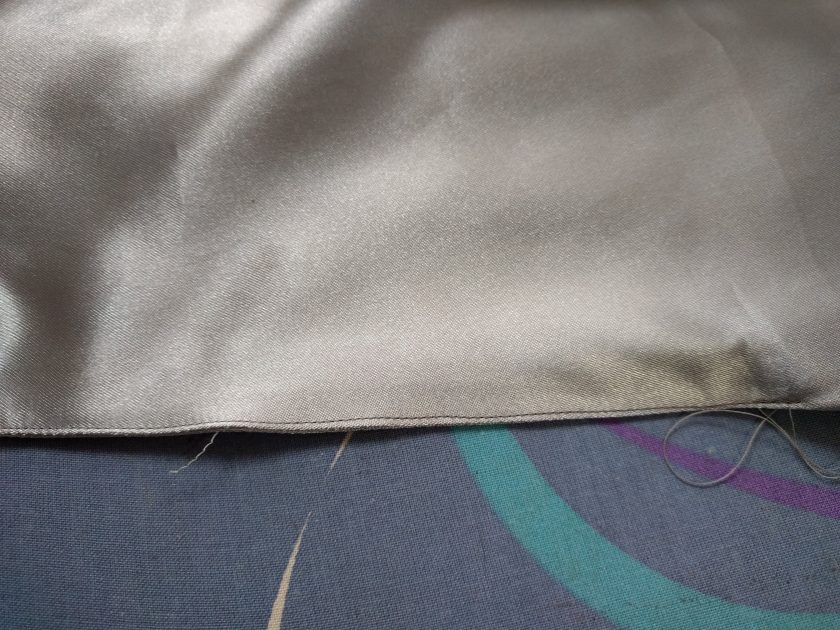 The one thing that I wanted to change about my robe was lining the pockets, so the pockets of these robes were lined with the same satin before being sewn on.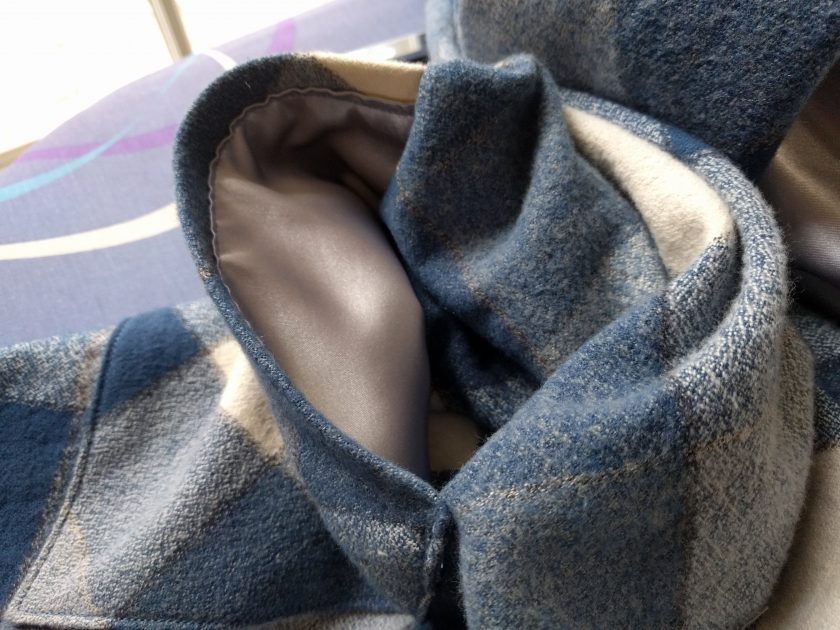 I hope all the recipients enjoy their gifts!