This is yet another project made with fabric that I hand-dyed this summer.  This is cotton jersey (from Dharma Trading) that I folded and tied up before dyeing with indigo.  The pattern is quite similar another knit dress I made recently.  I wasn't lying about liking mock wraps.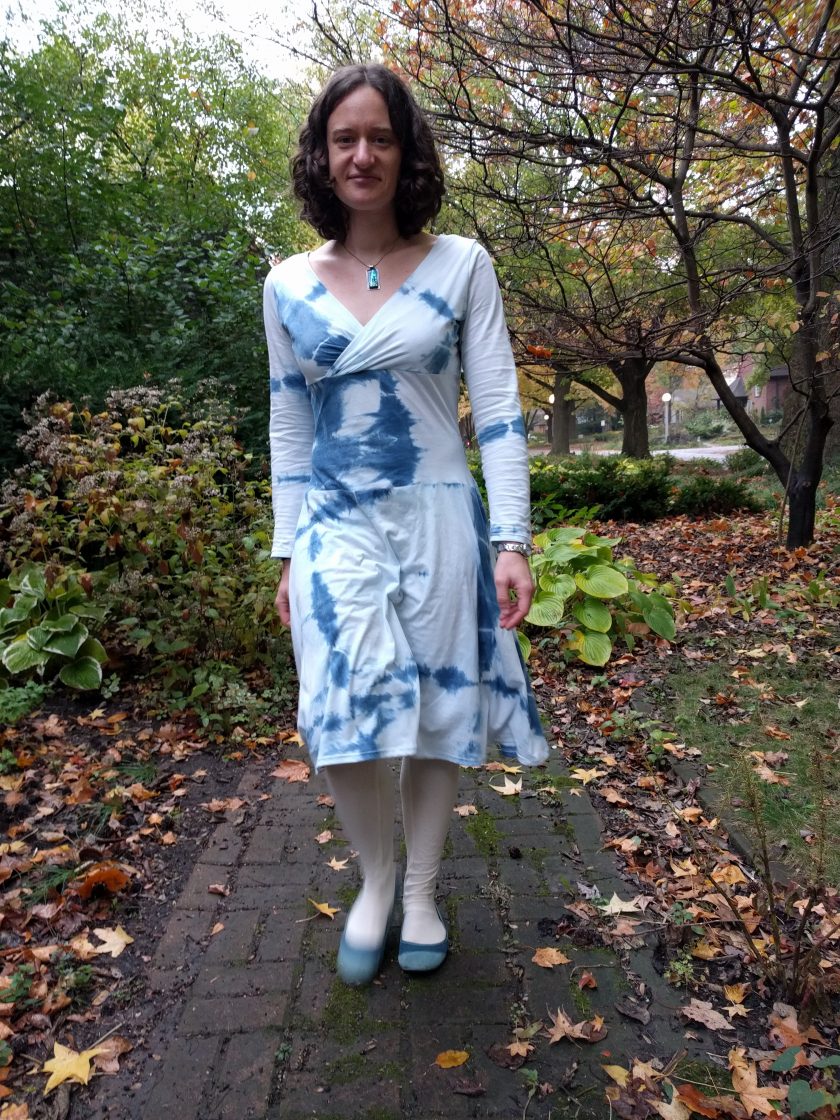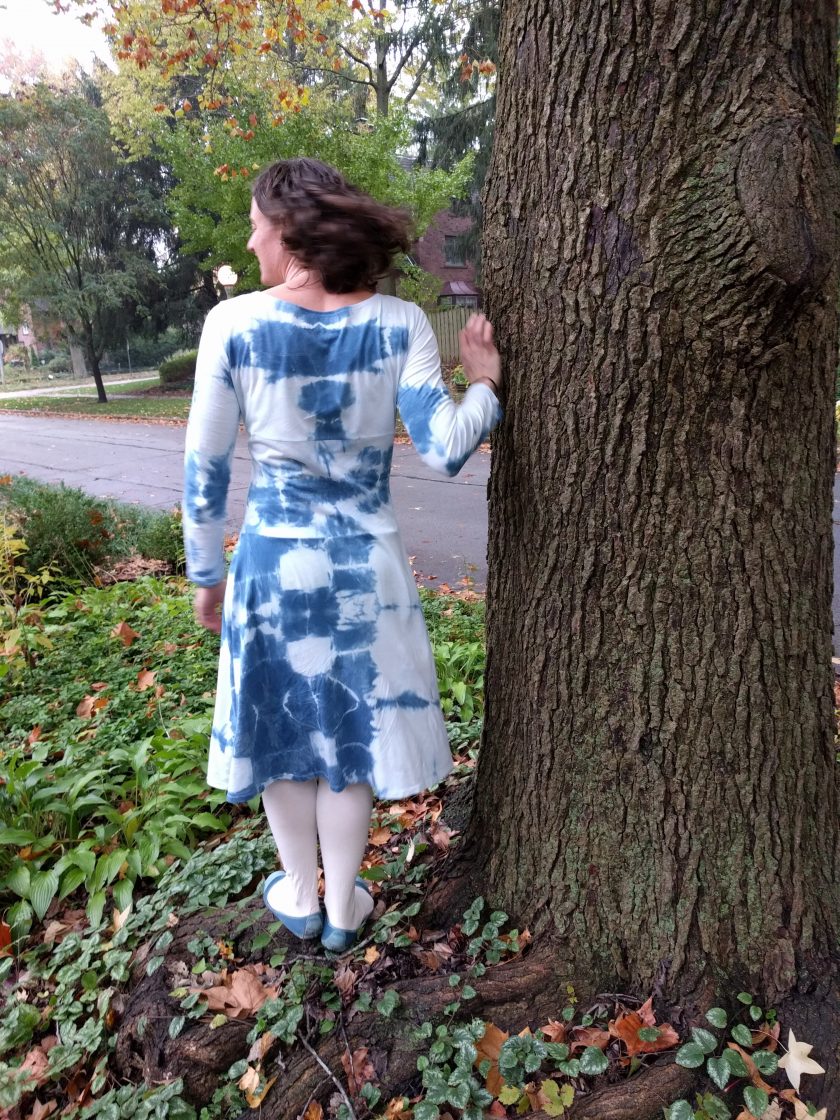 I wanted a fairly simple pattern to showcase the print.  This pattern was one I had used before (Butterick 4914, out of print).  In fact, it was the very first knit dress I ever made!  For one of my previous versions I left off the gathered midriff, as I did with this version.  Even though I had used it before, after trying on my previous versions, I re-traced the bodice.  Apparently, back then, I was unfamiliar with the concept of wearing ease.  This time I used the size 14 bodice, grading to the 12 at the waist and skirt.  I also added 3/4″ to the neckline at the shoulder because I have always felt the neckline was a bit wide.  In the future, I may even add a bit more to the neckline.  For this version I added bra keepers.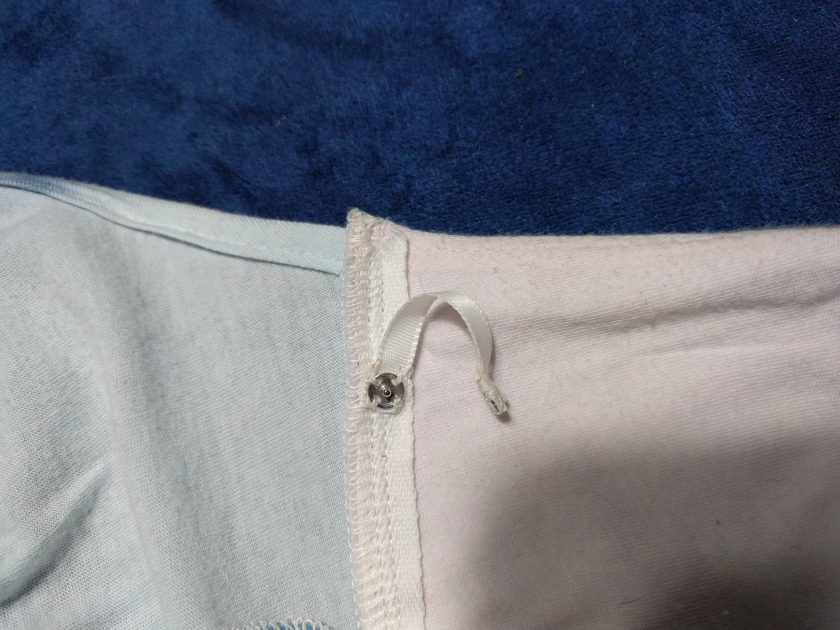 Since this fabric is a bit see-through on the white parts, I self lined the front of the bodice only.  (I don't really care about the back of my bra showing a bit.)  I used some of the same jersey, undyed.  Lining it also solved the problem of how to finish the neckline, which I had trouble with on my last mock wrap dress.  I did not line the skirt, but I plan on wearing a half-slip with it.  When I wore it with tights, I didn't even worry about the slip.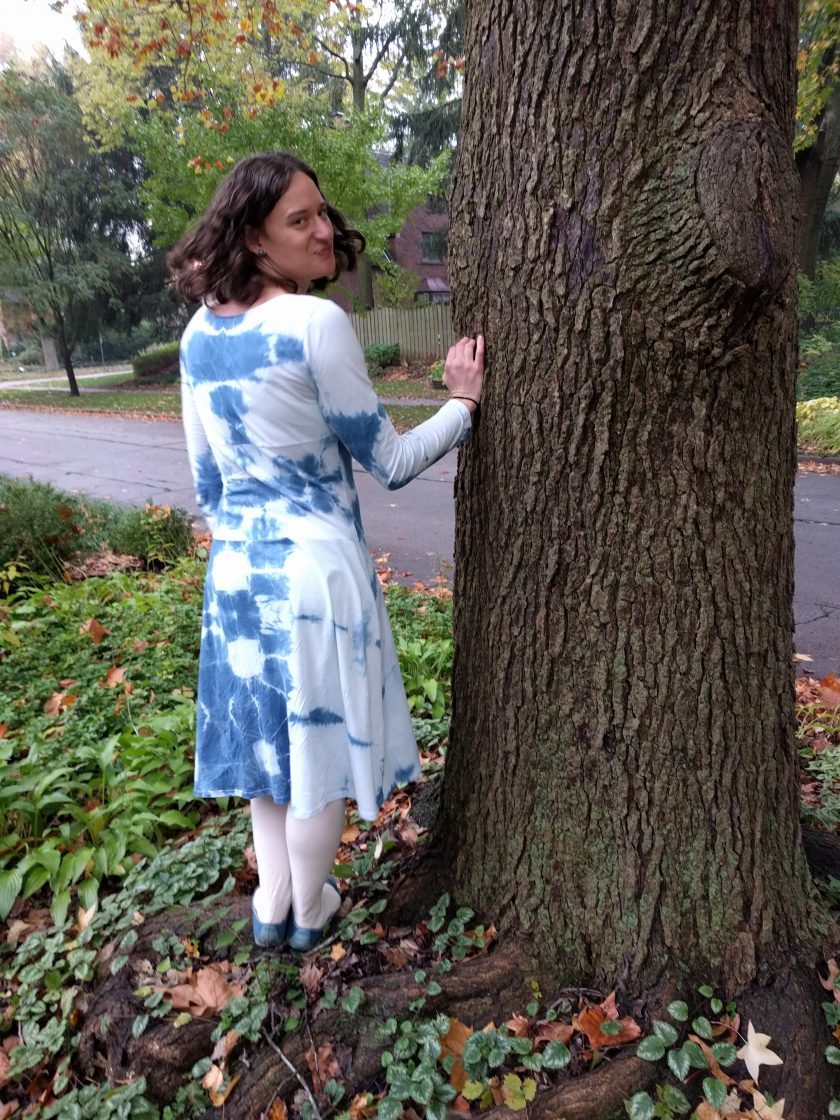 Since I had a limited amount of fabric, I did not have much control over pattern placement.  I wanted the main motifs on the skirt pieces to be centered, but I didn't have enough fabric.  I guess that's part of the fun and the challenge of working with a hand-dyed fabric.
I wear my previous two versions of this dress all the time, so I'm sure I will wear this one just as much.  I always love prints, so I might wear it even more!