This will be a quick post as I don't have much to say.  I believe this is the sixth shirt I have made for my husband.  All of them are blogged about: here, here, and here.  We celebrated our second wedding anniversary recently, and, just for fun, I have been following the "prescribed" wedding anniversary gifts.  The first anniversary is paper; last year I got a wedding photo album printed.  This year is cotton, which was almost too easy for me.  He likes the other shirts I have made him, so another one seemed like a pretty safe bet.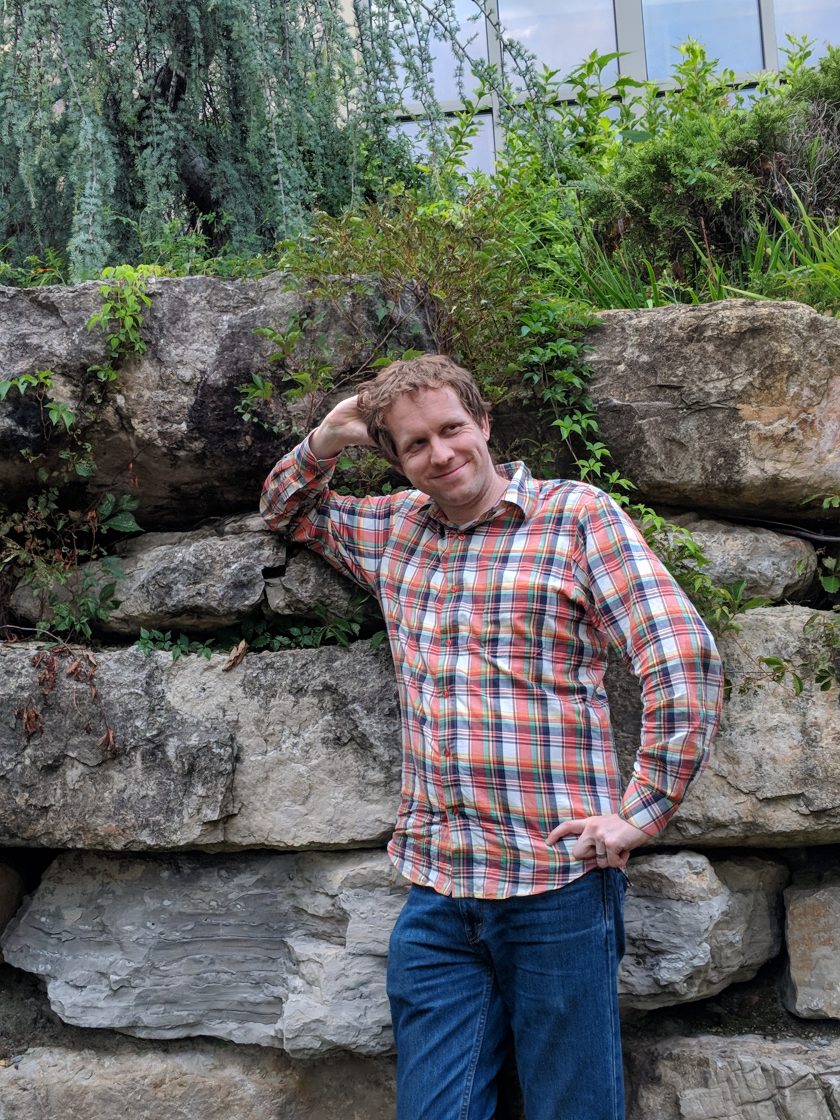 The fabric was one we picked from Fabricmart awhile ago.  I think Wade looks good in orange, and I convinced him to get the plaid.  I think I bought the last bit of the bolt, and they must have given me extra as I have a lot left over.  This worked out well because the shirt was originally going to be short sleeves, but Wade decided that he would prefer long sleeves.  Since I had extra fabric I was able to re-cut the sleeves.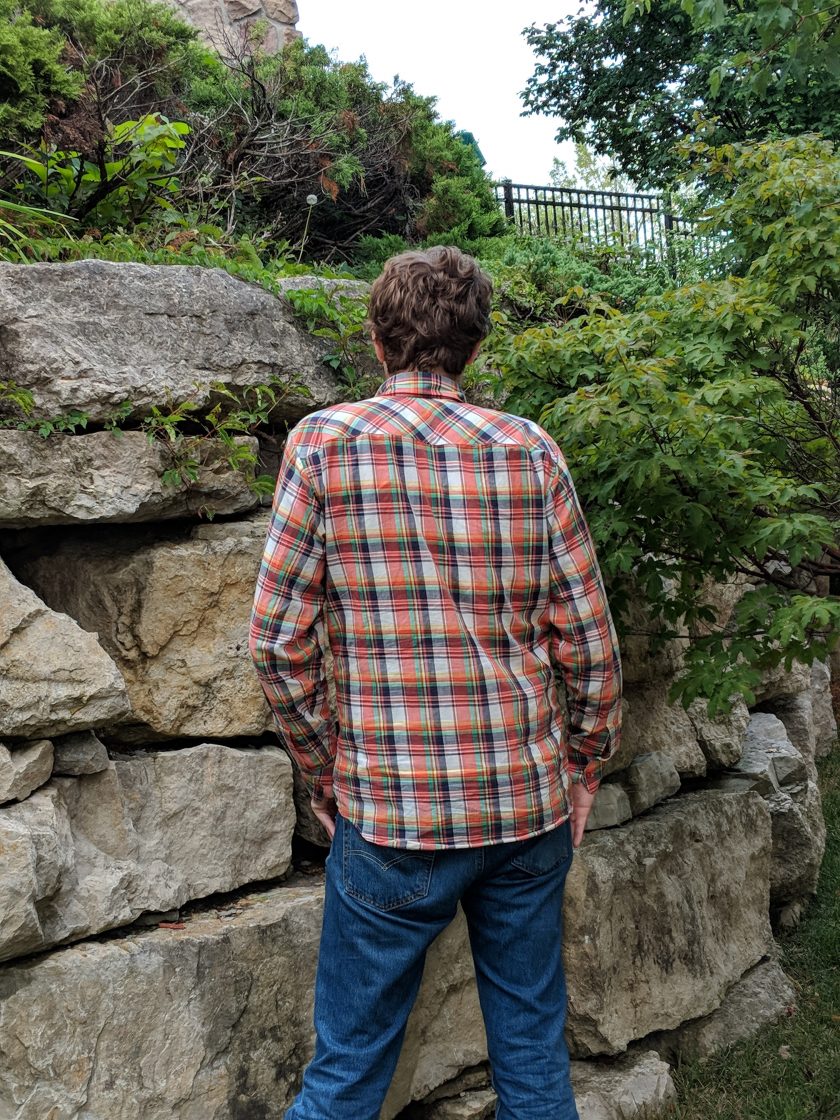 I kept the fitting changes I made to address some of Wade's assymmetry for the last version.  We are still tweaking the fit a bit as he wants the sleeves a little slimmer.  I made no changes to the fitting or construction.
The only new thing this time round was a new foot I used.  I got a flat felling foot to use on the side seams and armholes.  This foot turns the fabric under so that you don't have to burn your fingers pressing it by hand.  I am totally in love with my new foot; it is easier to use and gives a more consistent result.  There was a bit of trial and error figuring out how to use it and how to get the topstitching on the right side of the fabric.  Now that I have it figured out I will never go back to doing it by hand.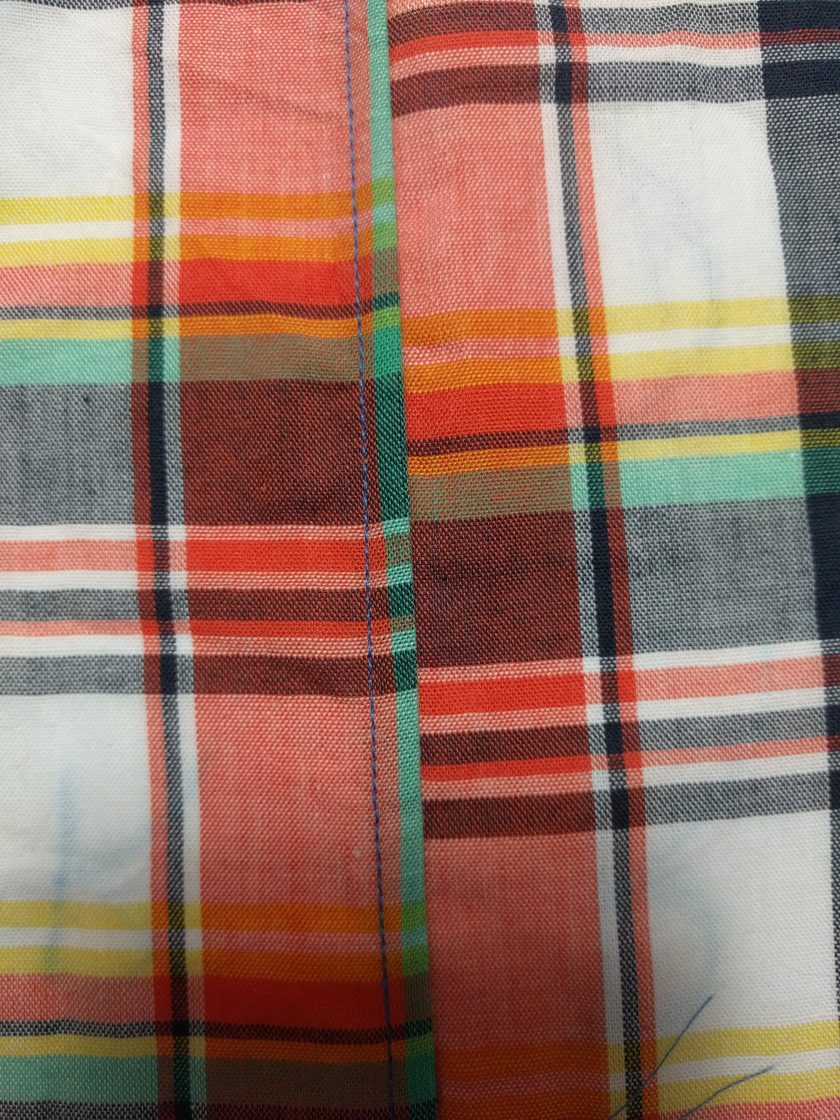 Hopefully this shirt will get worn as much as the others.  I will definitely be making more as some of Wade's older shirts wear out, but I may quit blogging about them as it might get boring!