I'm so pleased with this project! When I started, this vest was nothing but (clean) wool. I bought it at a wool festival awhile ago, and made it into yarn about two years ago. Since I'm still pretty much a beginning spinner and my yarn isn't perfect, I wanted something with some texture to hide the inconsistencies and also add a bit of interest.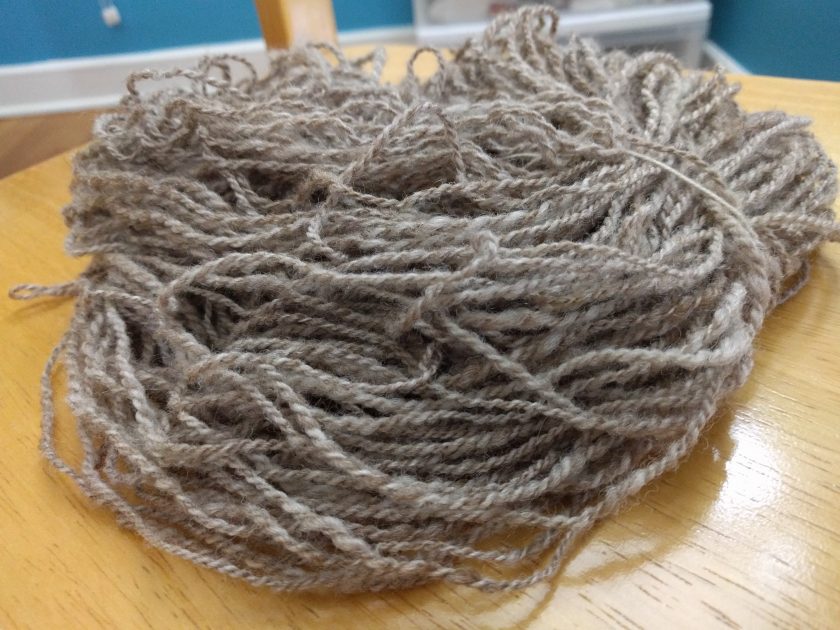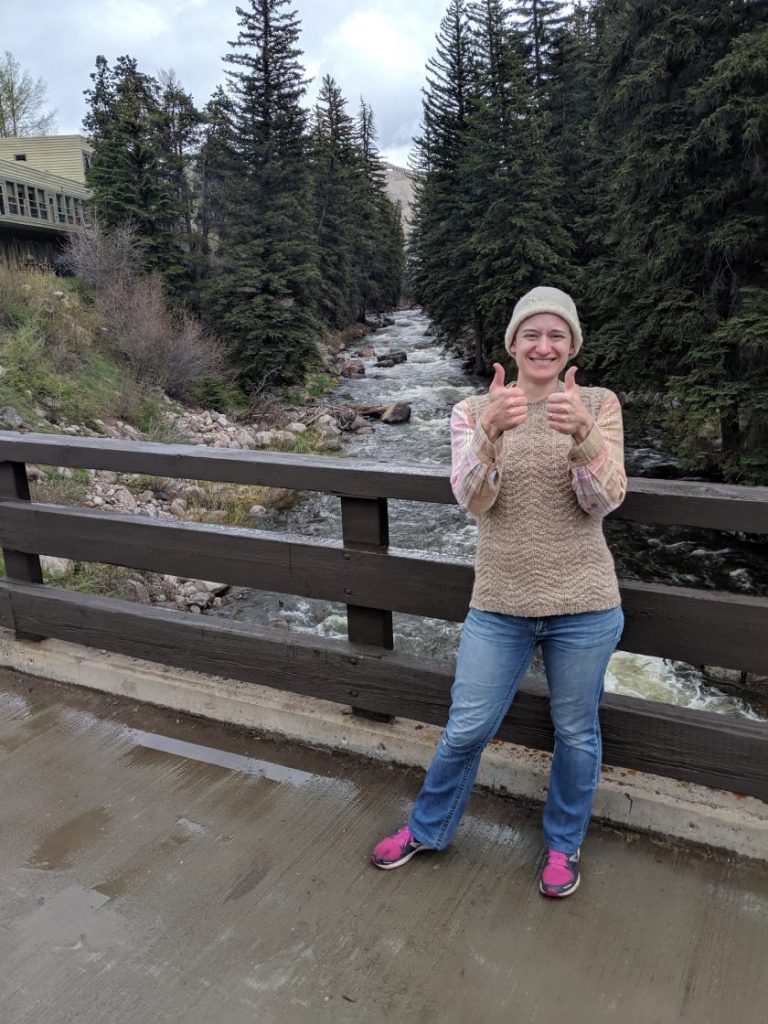 I didn't do any calculations but figured I did not have enough yarn for a full sweater, but did have enough for a vest. I made a little sketch of my idea, then scoured my knitting books and magazines for some texture options. I knitted a few swatches, and then picked one that used only knits and purls to create a herringbone pattern.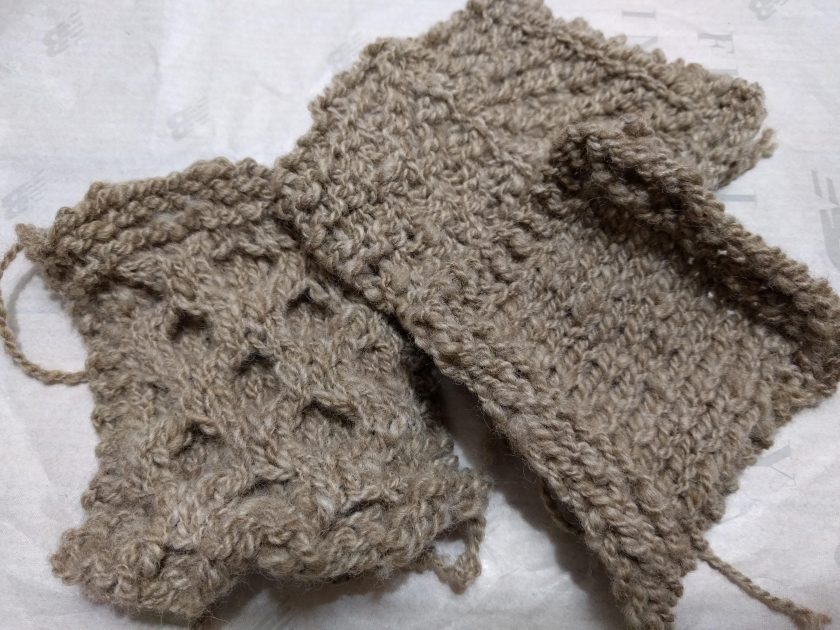 To create the vest, I just used my swatch and the guidelines in my favorite top-down knitting book, Custom Knits. I made sure that the pattern was centered in the front and back. I did a bit of side shaping, so I had to adjust the pattern around that. I think I should have done it a bit differently at the narrowest point as the pattern is broken up a bit more than I'd like. That is one of the disadvantages of figuring things out as I go along, rather than doing any actual planning. The neck and armholes edges are finished with a bit of ribbing.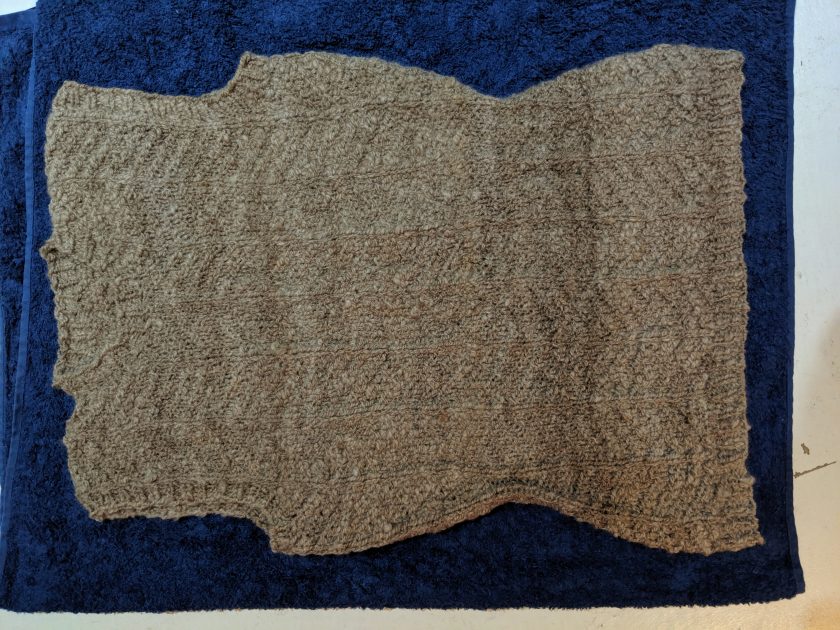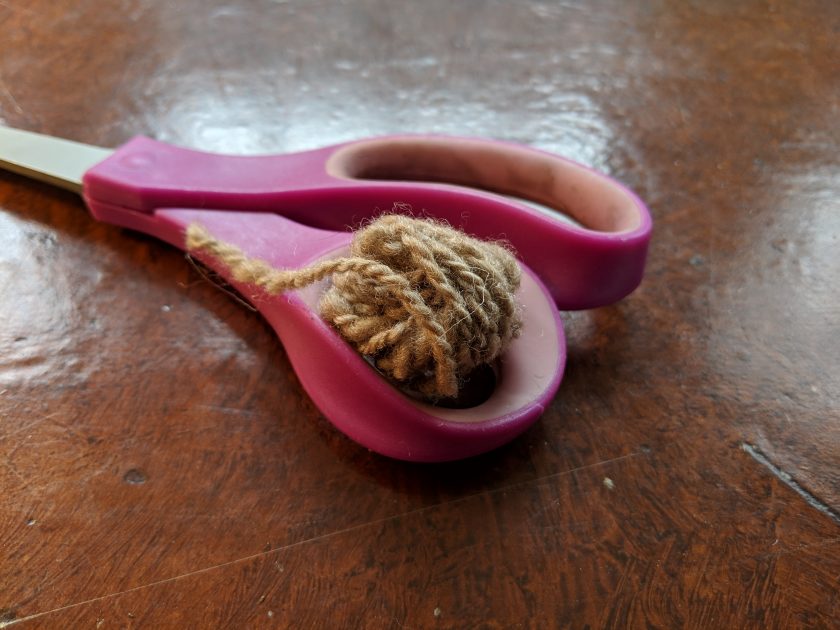 I ending up having only a tiny bit of yarn left over, so I got lucky on the amount of yarn. (If I had been really desperate, I could have unwound my swatches for a bit more yarn.) I was a little worried about the waist shaping because it looked really extreme when I laid it flat for blocking. I was not really going for a really fitted look. It doesn't look too fitted when worn; it actually looks exactly like I intended, including the slightly long length.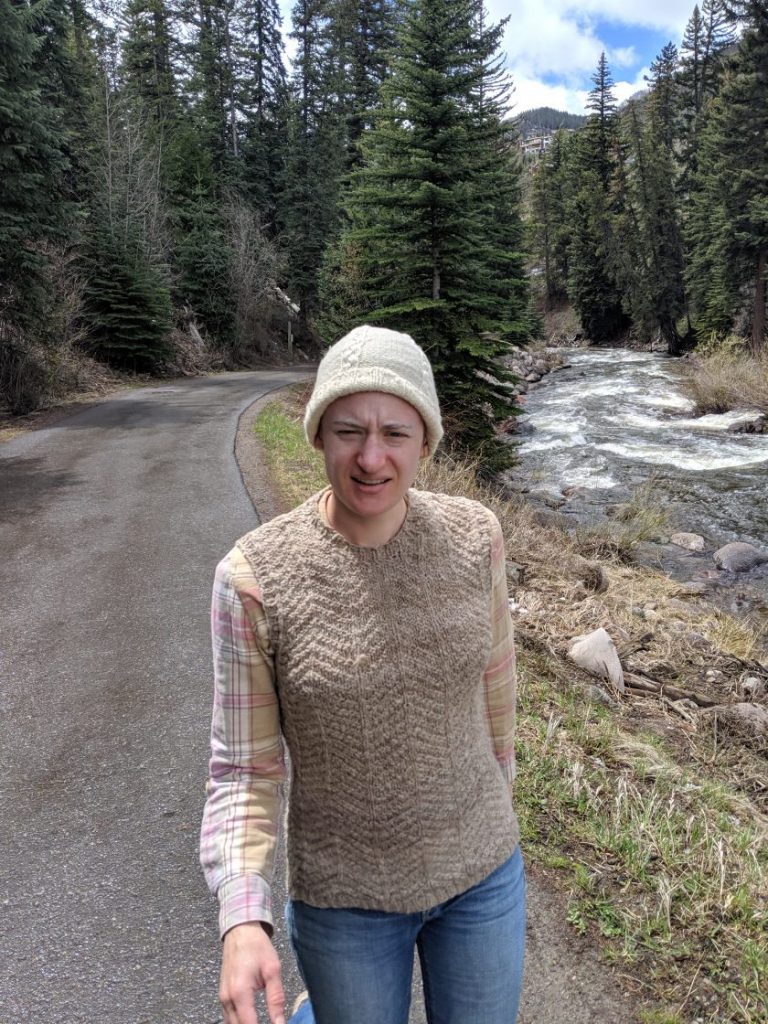 I finished the vest in May, so I thought that I might not get to wear it till the fall, but then we went on a trip up into the mountains where I wore it almost every day. I love how its light grayish-brown color goes with everything and how the natural color variation makes subtle stripes.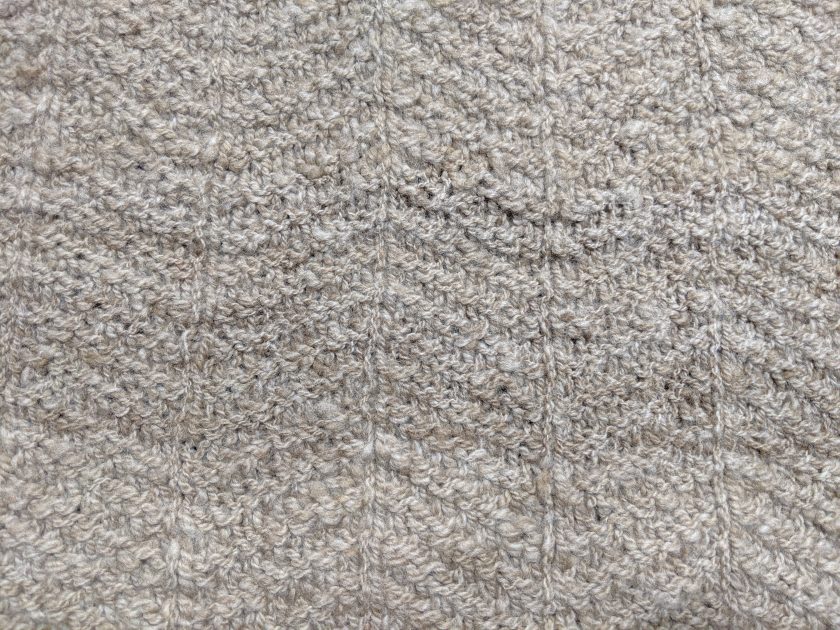 Overall, I am so proud of this vest! I will probably wear it to death. My yarn worked great, and the shaping of the vest was exactly what I wanted. The fact that I had enough yarn without really any leftovers was just a bonus.