This may be my most favorite recent project. It started with the fabric, which I bought from my favorite online fabric store, Fabric Mart Fabrics, awhile ago. It is rayon challis, and as soon as I saw the print, I knew I had to have it. When it arrived, I realized that the print included peacocks, which I had not noticed before I bought it, but made it even better.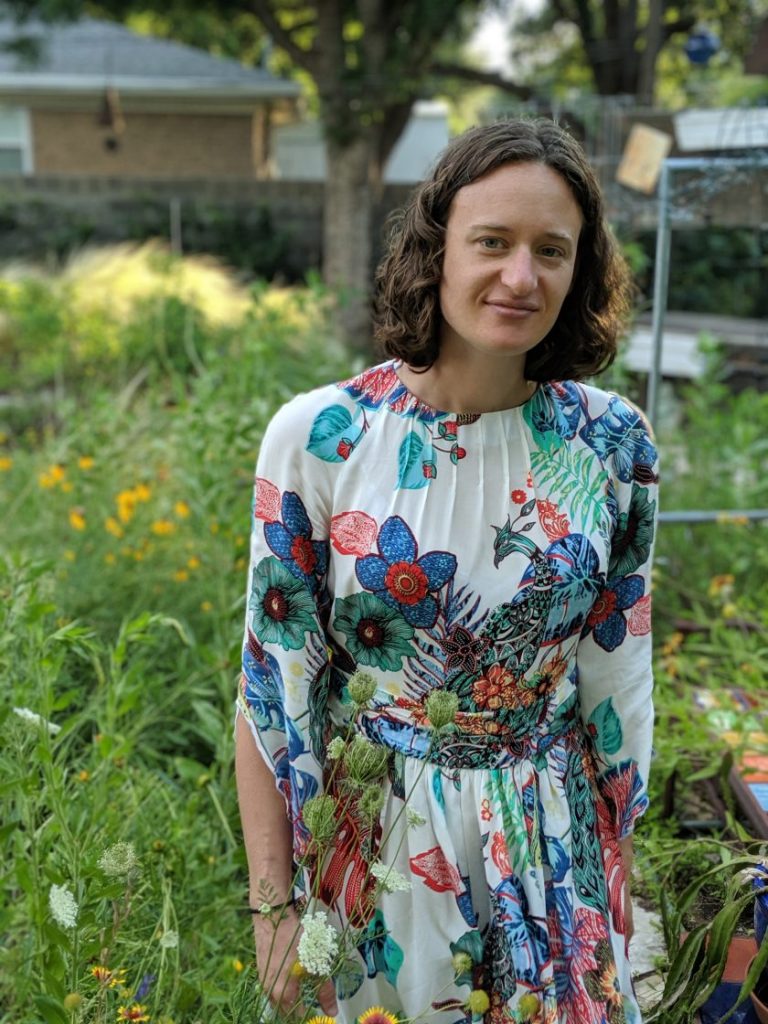 When I bought the fabric, I did not have a specific plan for it. I eventually settled on Burdastyle 11-2016-122 , which I used previously to make this top. For the top, I shortened the bodice, and I felt like I shortened it slightly too much. I corrected it for the dress. I left the shortening of the sleeves as I felt it made them more wearable.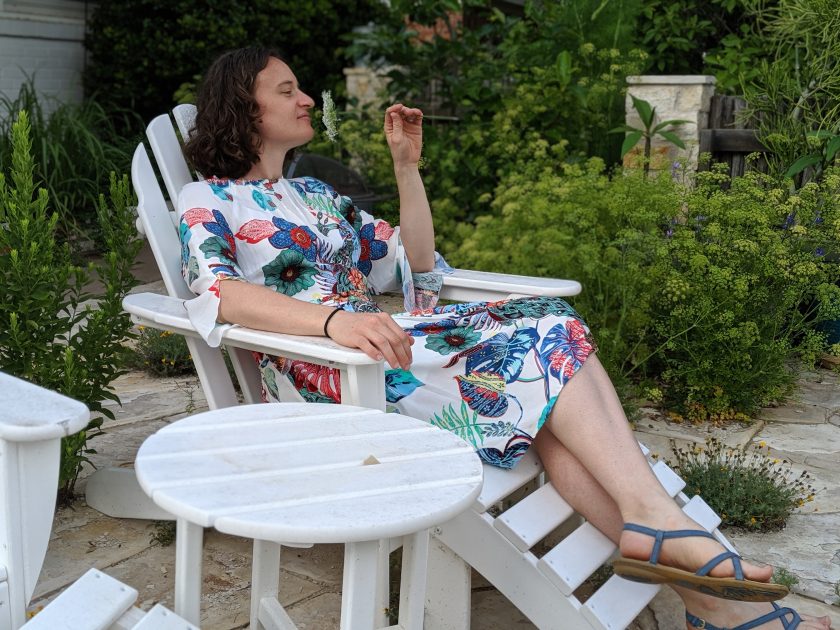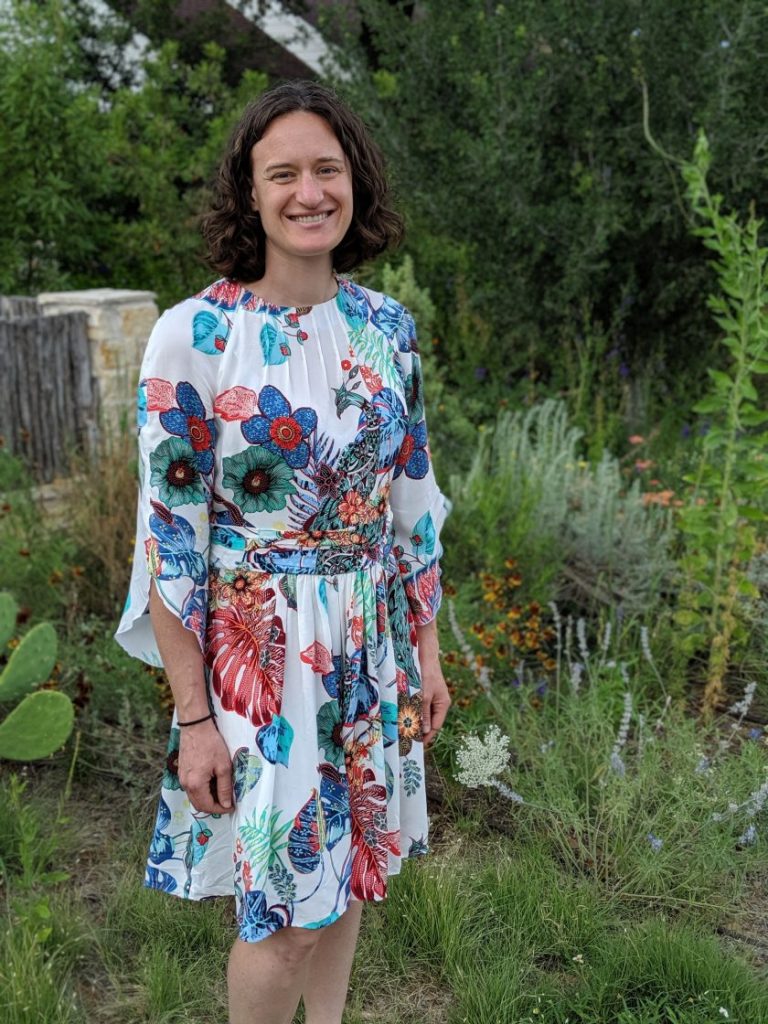 When cutting, I tried to strategically position the peacocks and also to match up the print across the back seam. I learned the the print was inconsistent because the repeats did not match up precisely. However, I think I was still able to match enough on the back that it looks good. I did not notice the doubling of the print on the bodice and the arm until looking at pictures, but now that I've seen it, it will bug me.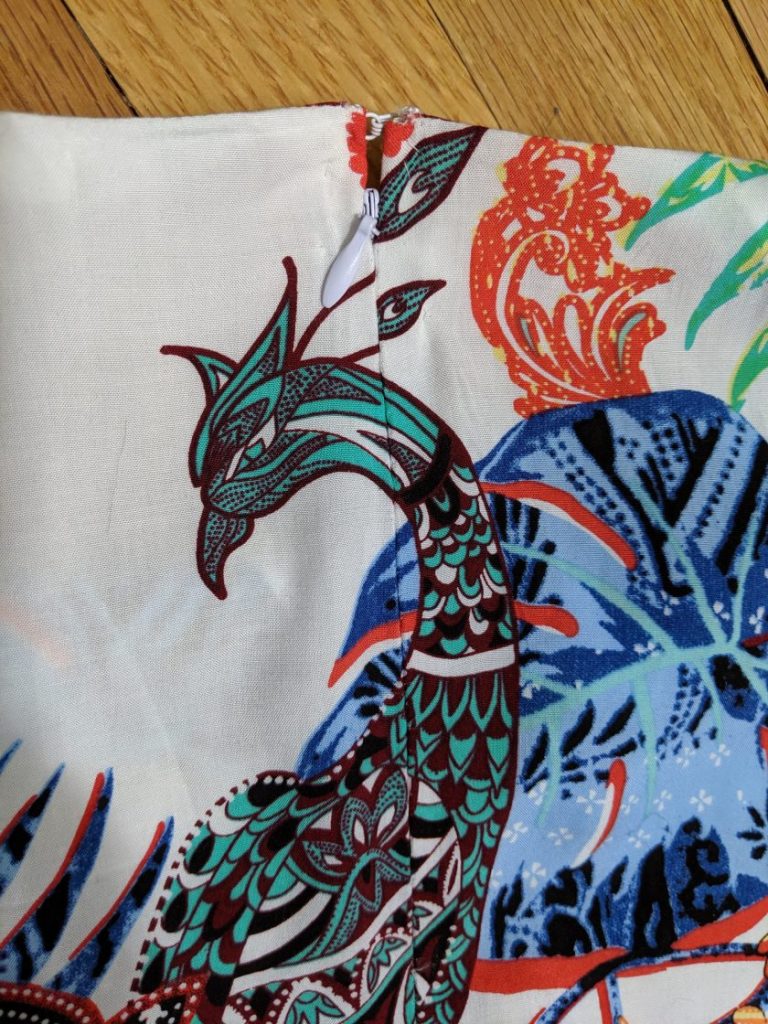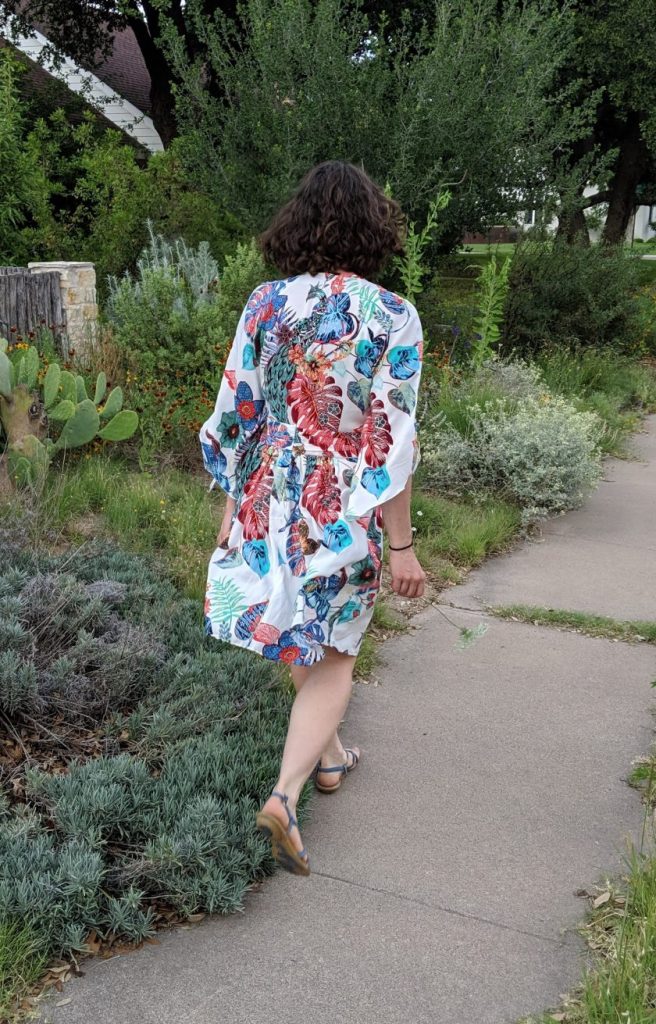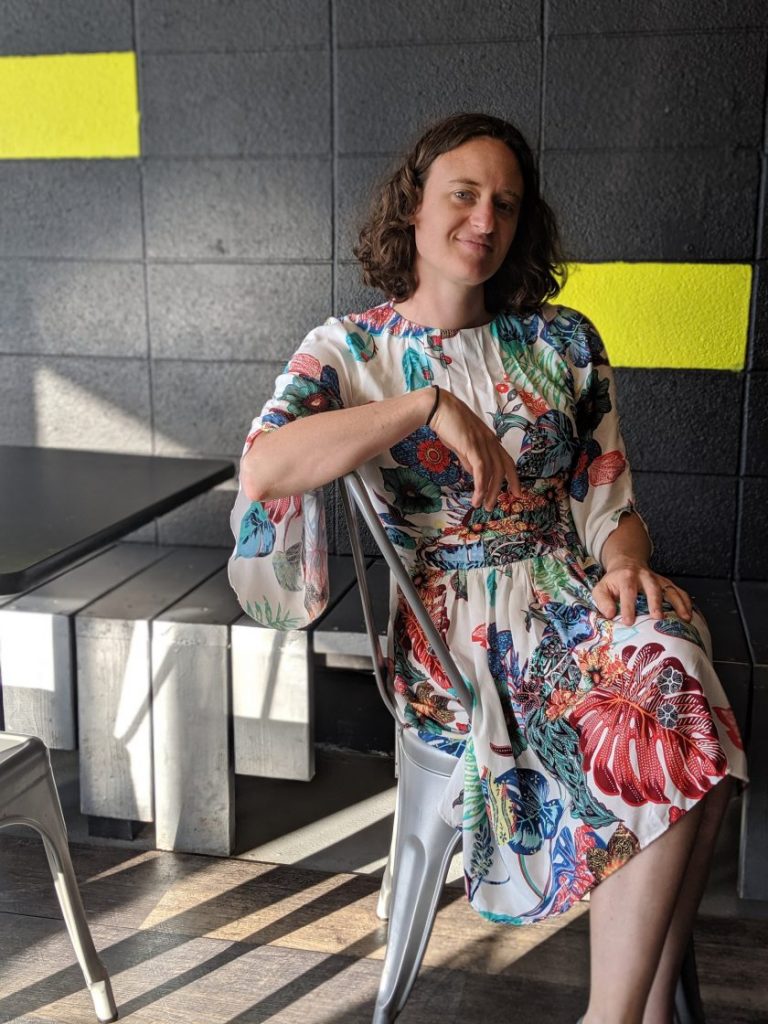 Once it was cut, the sewing was pretty easy. The insides seams are mostly just serged. I finished the sleeves with a serged hem and the skirt with a hand-rolled hem. (See here for a discussion of different types of rolled hems.)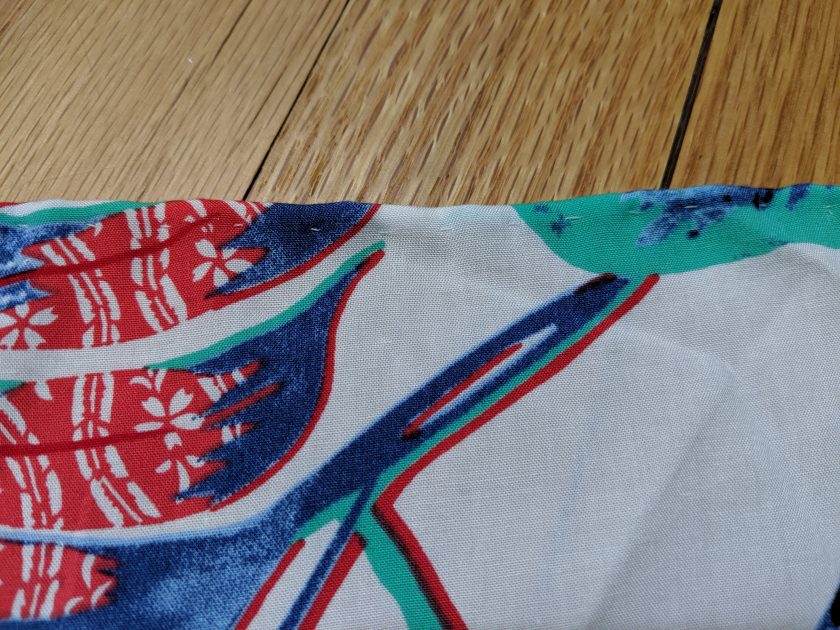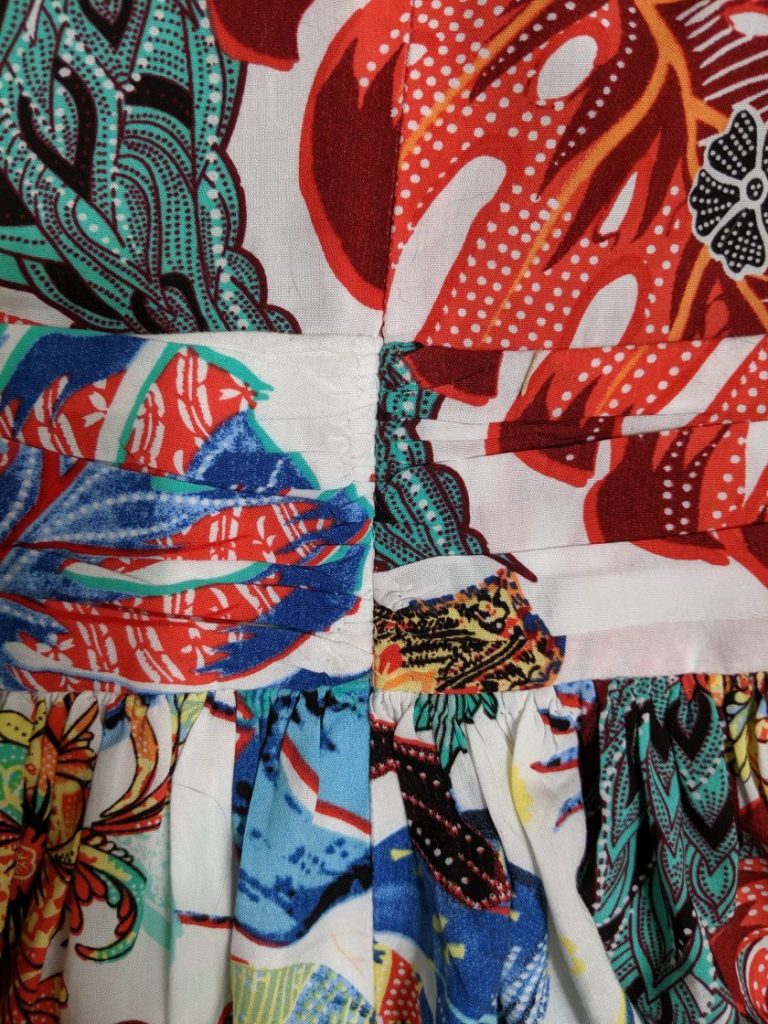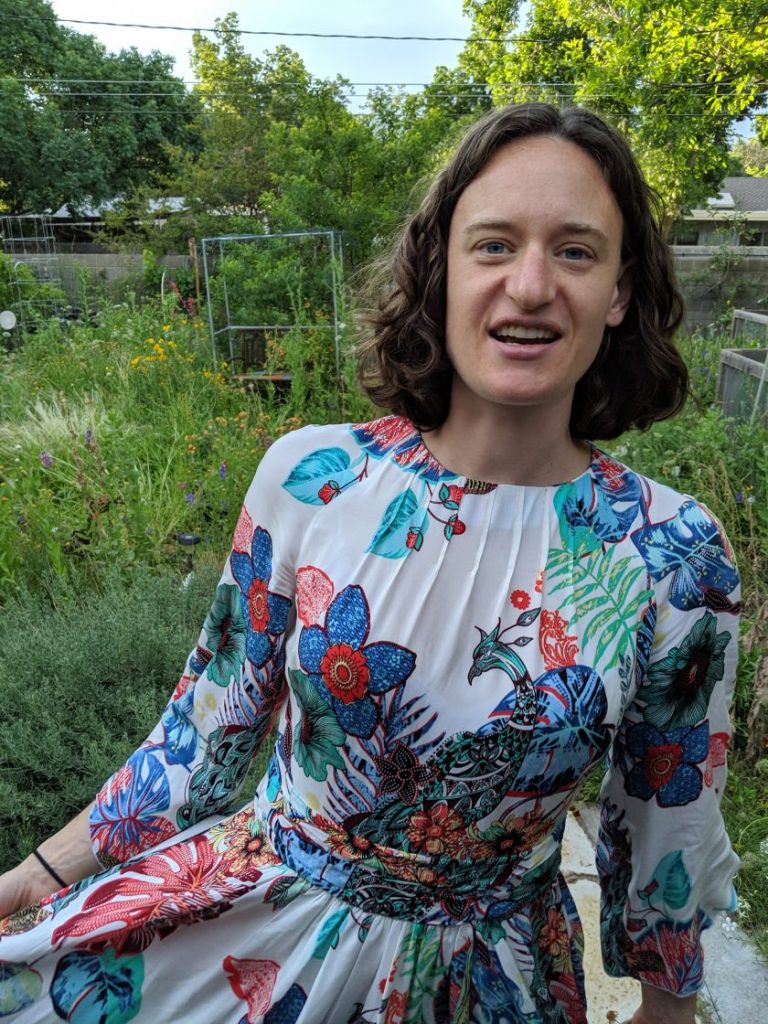 The white parts of the rayon are a bit translucent, so I wore a bias-cut slip that I made awhile ago underneath. Other than that, I think this dress is pretty much perfect. It is so fun and easy to wear, and the print just makes me happy! I also succeeded at the little technical things, like the print matching and matching the seams across the side seams and zipper. Most people probably don't notice, but they bring me a little bit of extra happiness.