A friend of a friend of my mom used to raise alpacas, and I am lucky enough to have a bunch of her yarn.  It is all the natural color, mostly shades of brown and black.  I thought it would be fun to have matching sweater for my husband and I.  I knew I wanted something with cables and I found these his and her patterns in the book Aran Knits by Martin Storey.  (The pattern is Inisheer and here and here are the links to my Ravelry projects.)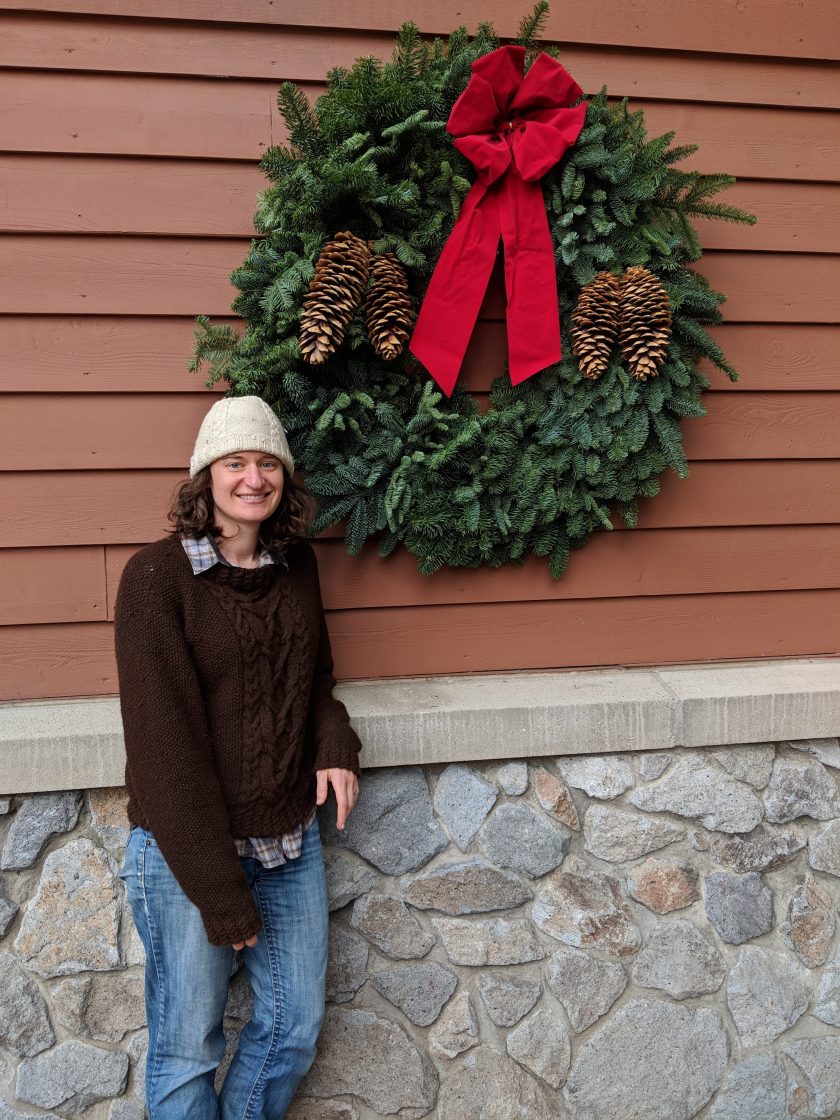 These sweaters have been a long project.  I finished my husband's last fall, and I finished mine around June, which meant that I didn't get to wear it until recently.  Once I started wearing it, it has become one of my favorite sweaters.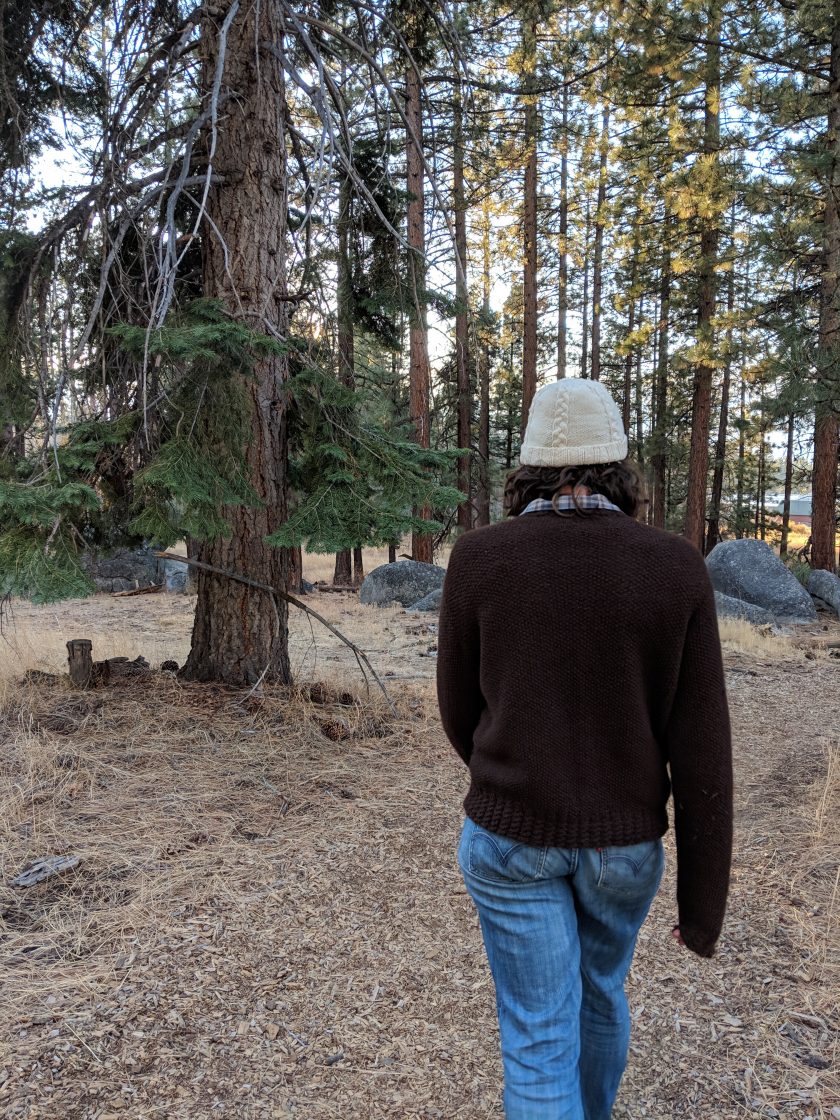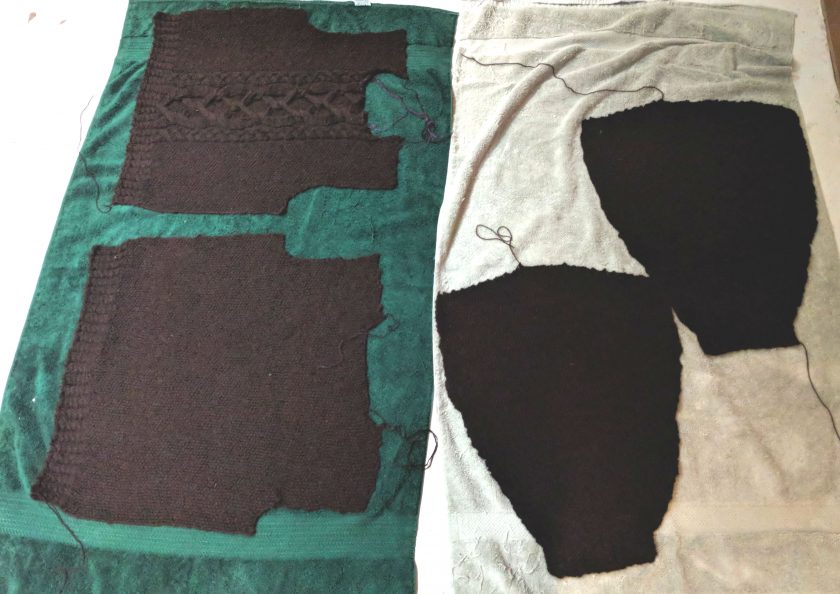 One issue with alpaca is that it tends to stretch, and it doesn't have as much elasticity as wool.  As a result, I had to shorten my husband's sweater.  I just undid the seams, unraveled a bit, re-knit the ribbing, and re-stitched the seams.  His sleeves were also too long, but somehow I managed to sew both sleeves on inside out.  Since most of the sweater is seed stitch, which has no right or wrong side, I just rolled back the cuffs and stitched them down.  I can't believe I sewed them wrong to begin with, but it actually worked out in the end.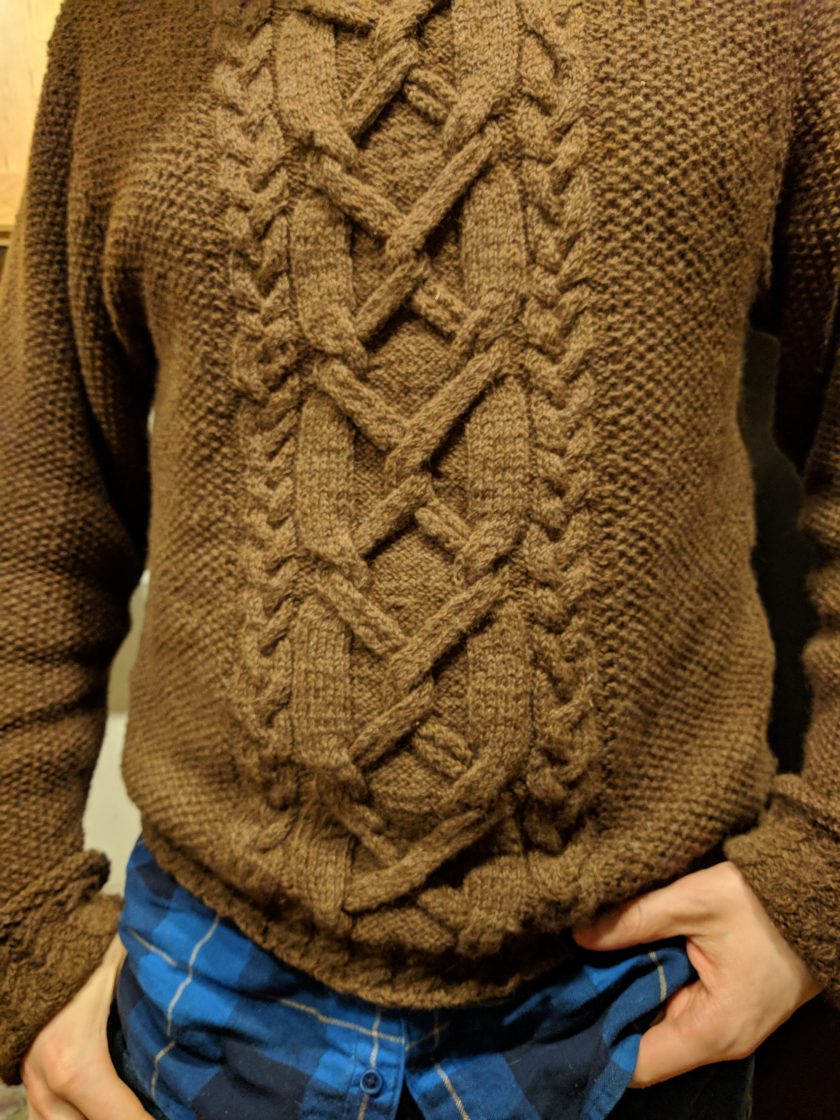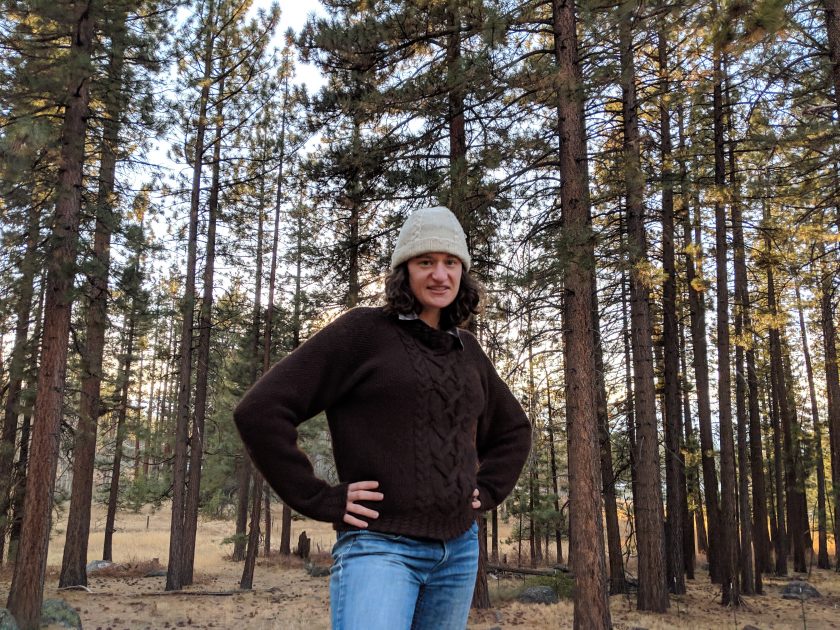 For my sweater, I actually counted all my rows in the hopes that I would not end up with too much length.  The length of the body is great, but I am going to have to shorten the sleeves.  I like the length when I am just wearing the sweater, but when I go to cook or wash dishes I am constantly trying to roll them up.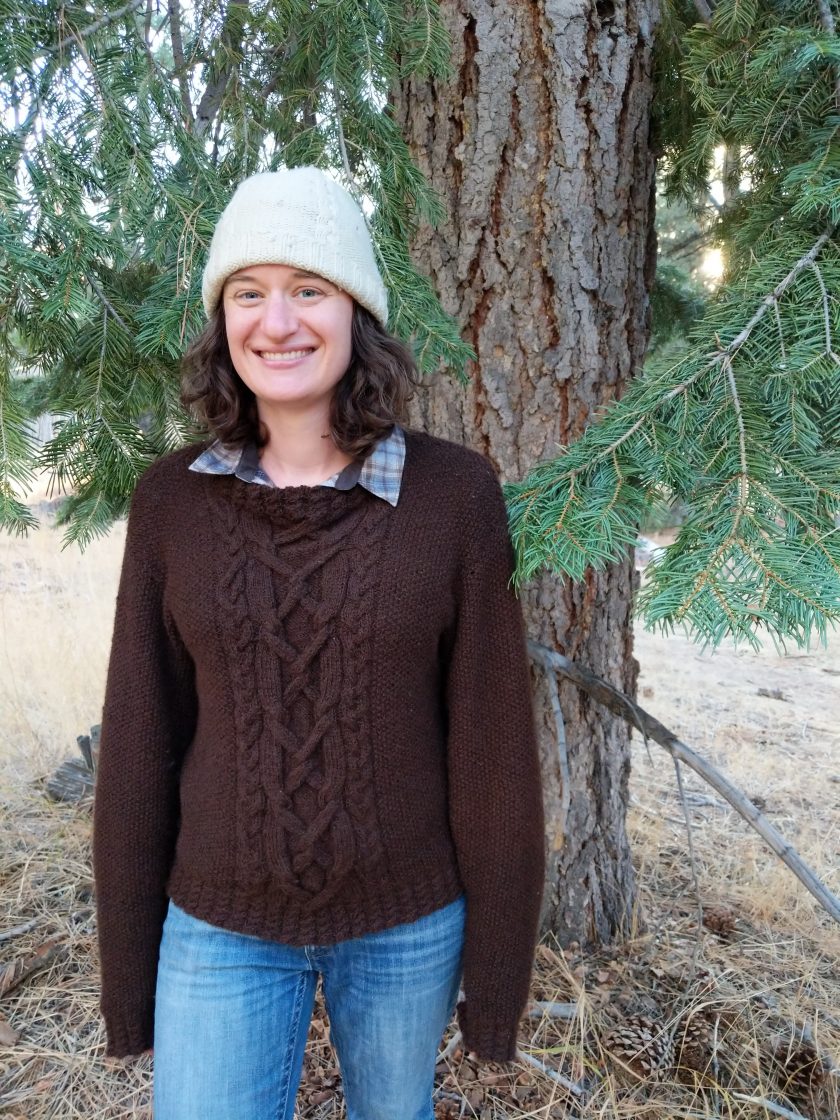 Once I fix the sleeves, I think this will be one of my favorite sweaters.  I love the loose comfy fit and that it is super warm thanks to the alpaca.