Last year for Christmas, I made robes for my sister and her boyfriend, so this year I thought I'd make slippers to go with them.  These slippers are knitted and then felted.  I also made a pair for myself (had to test out the pattern!) and my mom.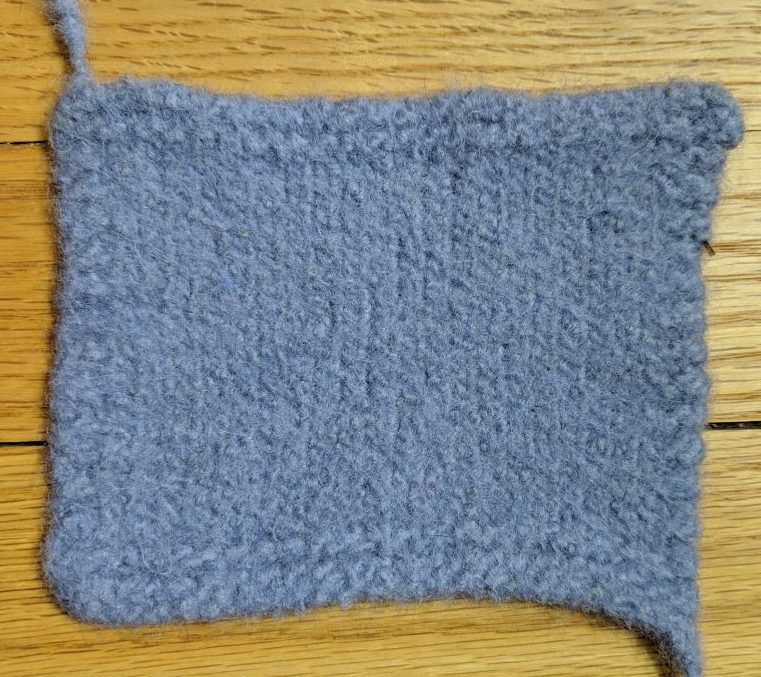 The first thing I did was to test the felting of my yarn.  I knit up a swatch in stockinette and measured it both before and after felting.  I first tried felting in my washing machine, but nothing seemed to happen.  Not felting things is probably good in general, but annoying in this case.  I was pretty sure my yarn was wool, but I did a burn test just to be sure.  Once confirming it was wool, I felted it by hand in my kitchen sink.  Felting the swatch gave me a good idea of what shrinkage to expect in my slippers.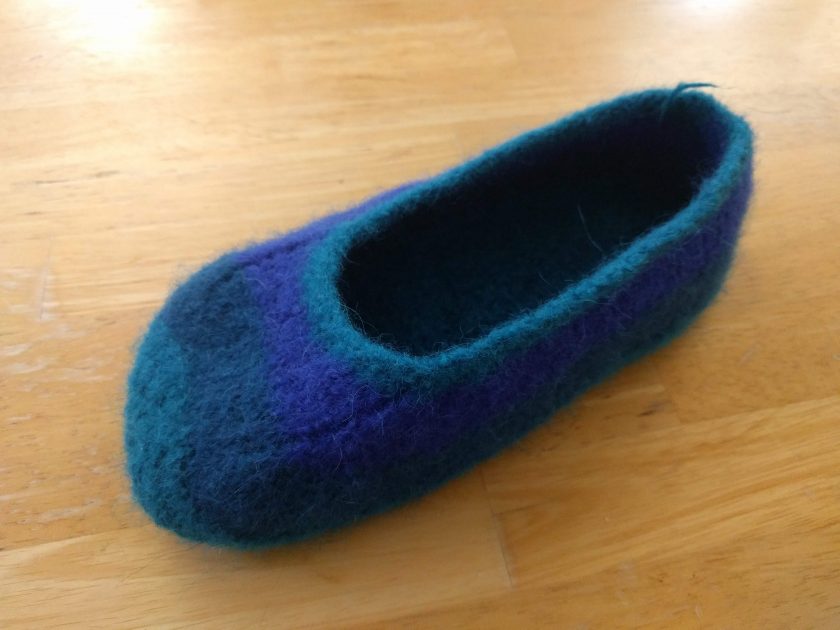 The pattern was a very simple one from Ravelry.  I had to make some changes as my yarn was a bit different (I was using up some yarn that I inherited).  I made one pair for myself, partly to test my pattern changes.  I then knit all the other pairs.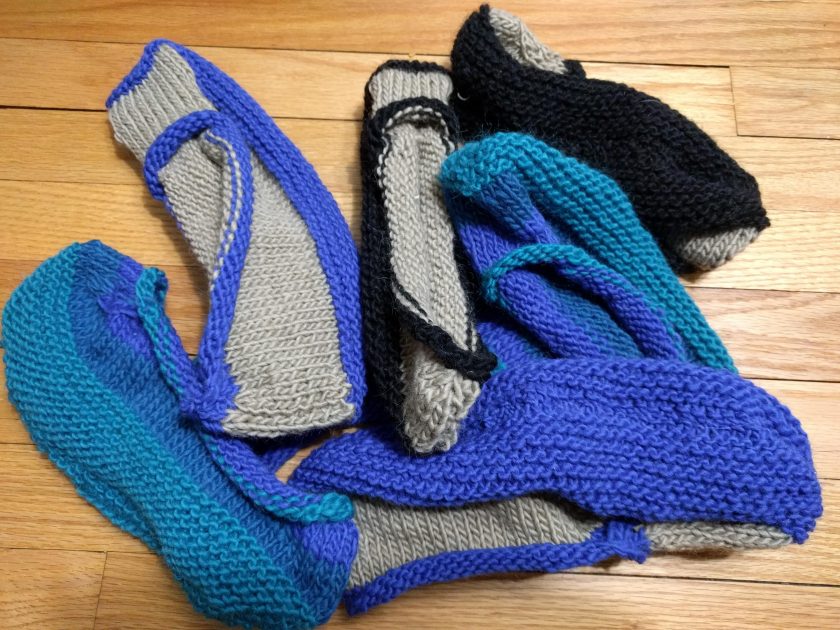 I once read in a book on felted purses that if you can't felt in a washing machine, you can use a (clean!) plunger and a bucket.  Doing one pair by had was fine, but doing three seemed like too much, so I bought a new plunger and got out my bucket.  Felting works best in hot water, so the other advantage of using the plunger was that I could use water too hot for my hands.  I certainly got a workout in working the slippers!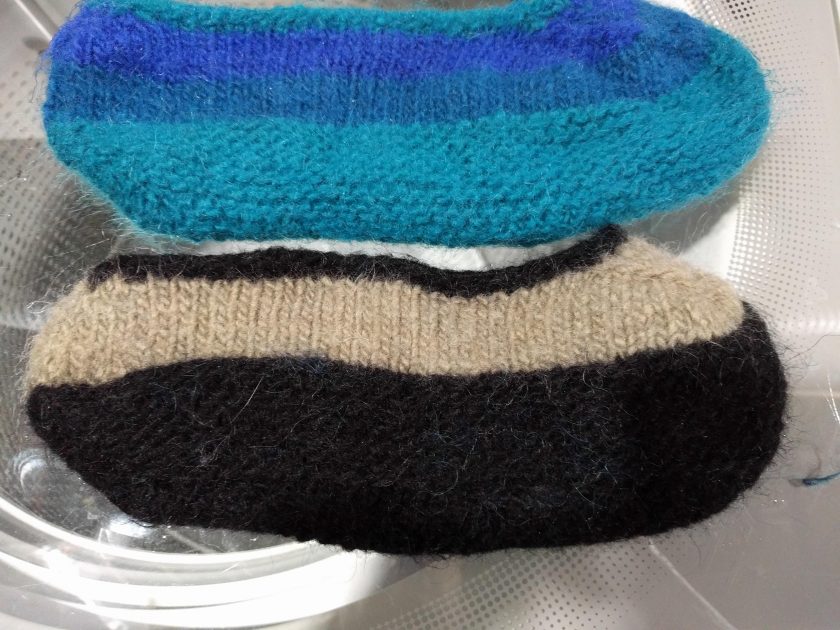 Once I had the slippers mostly felted, I continued to work them by hand so I would have better control.  For the pairs that I was giving away, I kept them slightly on the larger with the idea that the recipients could finish shaping them to their feet.  Once I was satisfied with mine, I even wore them a bit while they were wet to get an exact fit.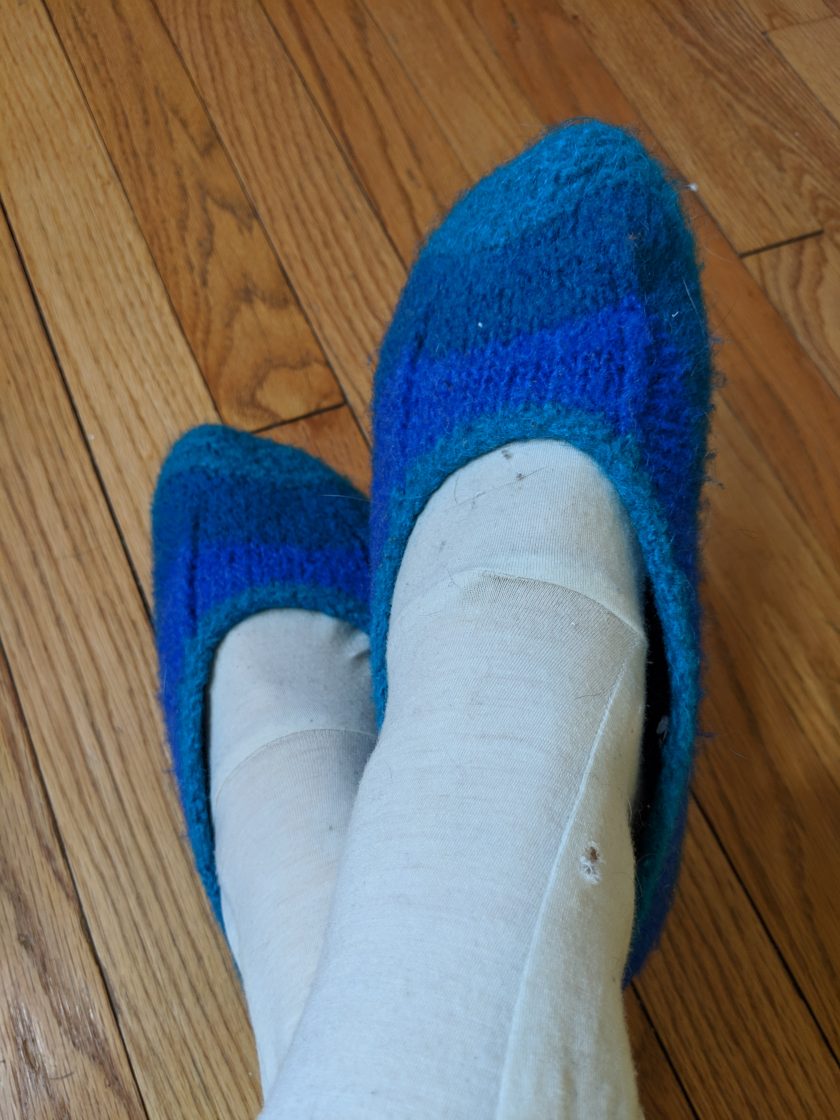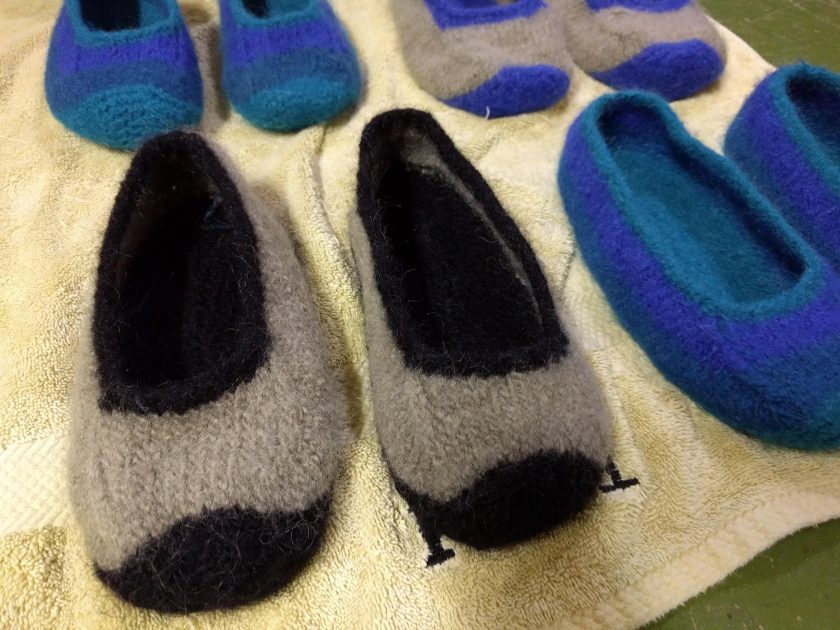 This was a fun project, and I'm quite happy with how they turned out.  The link to this project in Raverly is here. I hope that everyone enjoys their slippers!