This was a birthday present for my mom.  I used some of the sari to make her a top for Christmas, so I thought she might like another one for her birthday.  I used a different pattern, one that I have used several times before as both a top and a dress (see also another top from sari scraps and a second dress).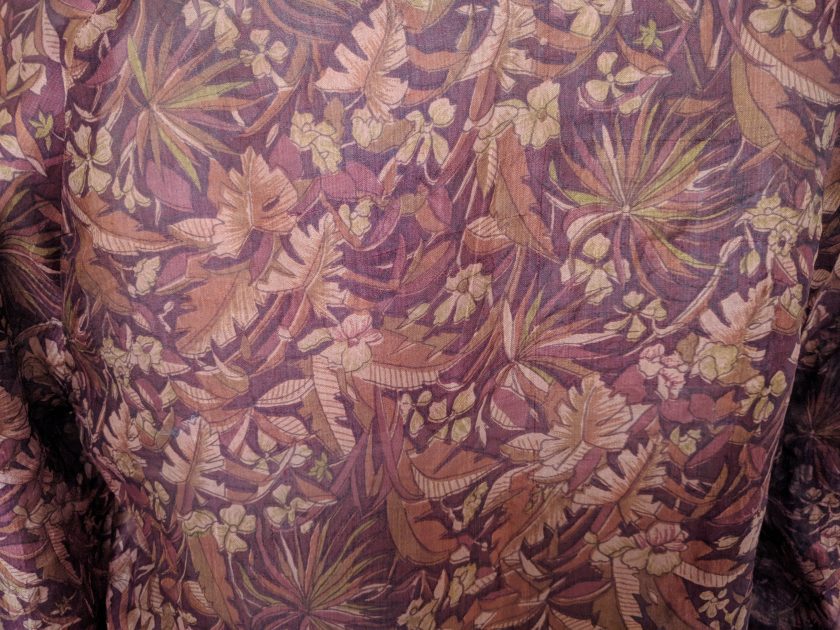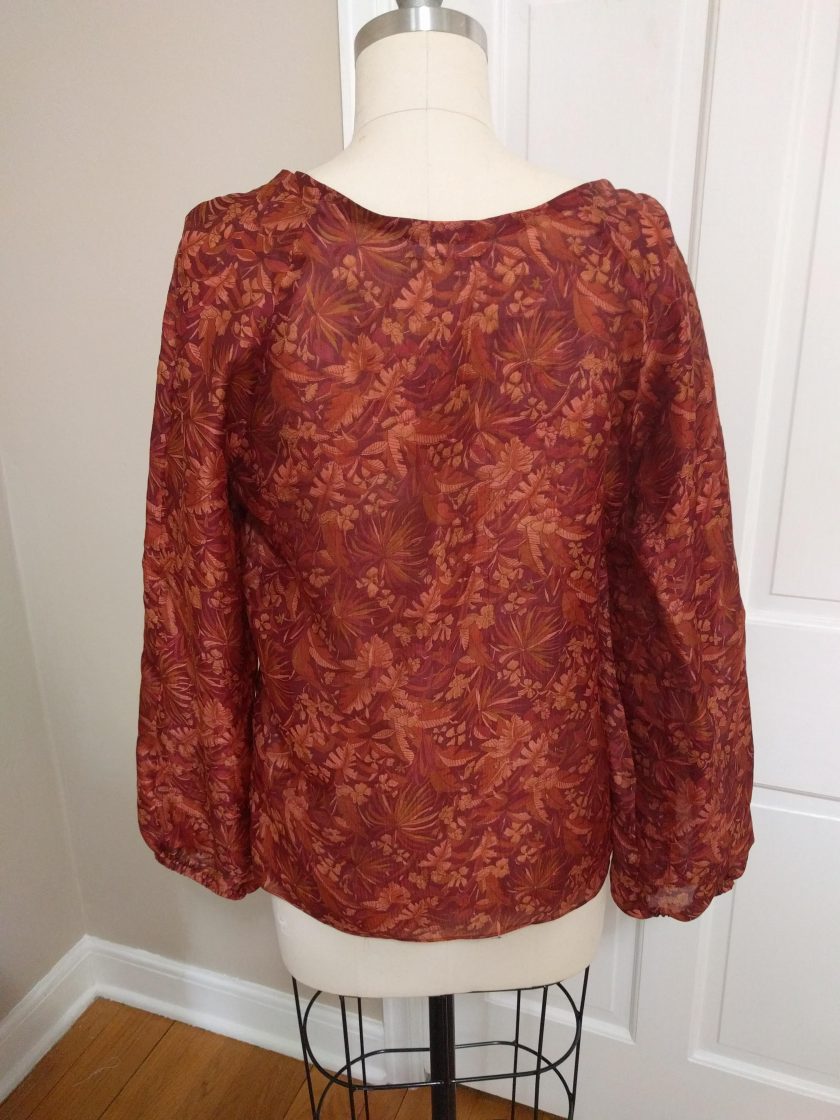 As the pattern was all ready to go, this project went fast.  Just a front, back, and raglan sleeves.  The insides are serged.  The hem is done using a very narrow hem foot.  The neckline is finished with a bias strip.  It is not as flat as I'd like, but sari silk is tricky fabric.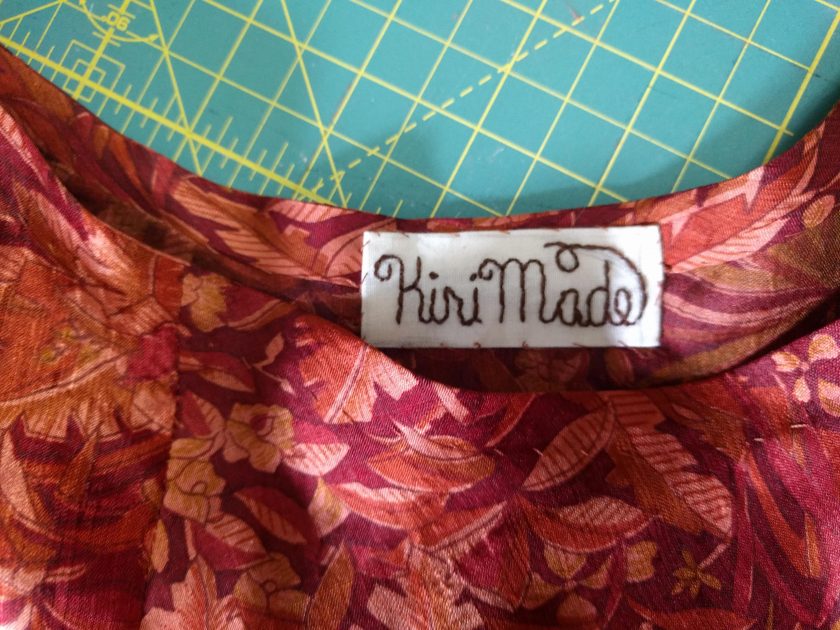 I hope my mom enjoys it!